Donald Trump's Mar-a-Lago Club Hosted a Russian Wanted for Tax Fraud at a Party Last Year
Russian real estate investor Sergey Danilochkin, who is wanted by Russian authorities for allegedly orchestrating a multimillion dollar tax fraud scheme, attended a charity benefit party at President Donald Trump's private Mar-a-Lago club last year.
The event was held on behalf of Young Adventurers, a favorite charity of Trump's sister, Miami Herald reported on Tuesday. Danilochkin, a former accountant who fled Russia for the United States in 2010, attended the gala and reported on the event for his Russian-language YouTube news channel called Russian America TV.
"The most interesting thing," Danilochkin said in a video from the party, "is that we met a lot of people here who speak Russian."
According to The Palm Beach Post, Trump was not in attendance at the event. Neither was his wife Melania Trump, Palm Beach Daily News reported. Billed as the Safari Night Ball, Trump's sister Elizabeth Trump-Grau served as the chairwoman of the event, which was held on January 26, 2018.
Terry W. Bomar, the charity's president, referred to Trump-Grau as "the sweetest lady" and "the sweetest Trump," during the gala. She responded with a laugh, saying: "I am the sweetest Trump, that's right," according to Palm Beach Daily News.
The party was also attended by Li "Cindy" Yang, the former owner of the Jupiter massage parlor, which is at the center of a high-profile prostitution investigation. Last week, it was reported that Yang's website offered Chinese clients access to Trump, his family and advisers, according to The Herald. She reportedly was also in attendance at a Super Bowl party with the president.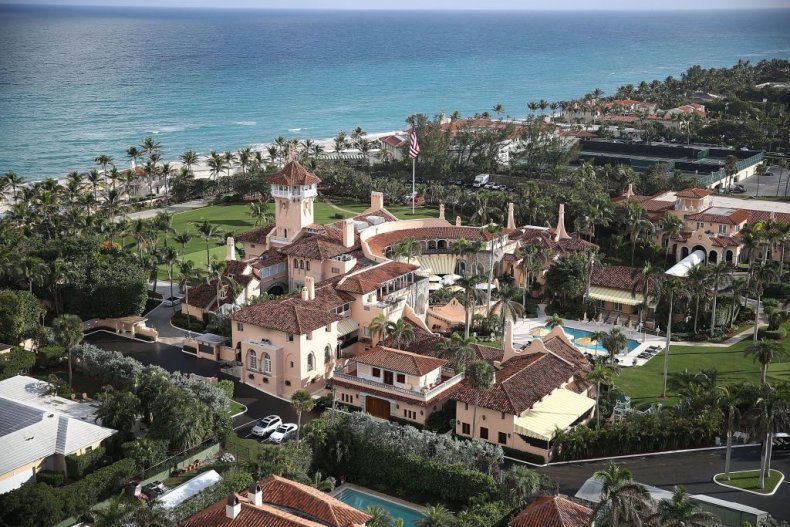 With regards to Danilochkin, the Russian government has previously issued an Interpol warrant for his arrest, accusing him of setting up shell companies that claimed some 5 billion rubles (about $170 million at the time) in fraudulent tax refunds in 2009 and 2010. After fleeing Russia and arriving in Florida, Danilochkin turned to investing in real estate. He is currently seeking asylum in the U.S., as he originally traveled to the country on a tourist visa. He claims he could be killed by the Russian government or criminal groups if he returns to his native country.
"By the will of fate, I was in the path of an octopus of corruption; very powerful people on their way to their dirty goals," Danilochkin said in the interview published by The Washington Times in December. "I never did anything illegal. But I still found myself under the press of the system, just by chance. Whoever has lived in Russia understands how it happens."