President Donald Trump said he is "not a fan" of Meghan Markle and wished Prince Harry good luck because "he's going to need it" after their statements on the U.S. election.
The U.S. president piled pressure on the Duke and Duchess of Sussex and the British royal family by commenting on a public argument that raged yesterday.
Prince Harry warned against misinformation and hate speech in a video for the Time 100 list of the most influential people in the world.
And Meghan vowed she would vote in honor of peaceful protesters and scientists, after previously calling on Americans to vote for change.
At a White House briefing yesterday, Trump said: "I'm not a fan of hers..
"I would say this - and she has probably has heard that - I wish a lot of luck to Harry because he's going to need it."
Trump spoke after commentators in Britain criticized the duke and duchess for lack of neutrality after their remarks about voting appeared to lean towards the Democrats.
Prince Harry said: "As we approach this November, it's vital that we reject hate speech, misinformation and online negativity."
He added: "Because when one person buys into negativity online, the effects are felt exponentially. It's time to not only reflect, but act."
Meghan said: "We're six weeks out from election day, and today is National Voter Registration Day.
"Every four years, we're told, 'This is the most important election of our lifetime.'
"But this one is. When we vote our values are put into action, and our voices are heard."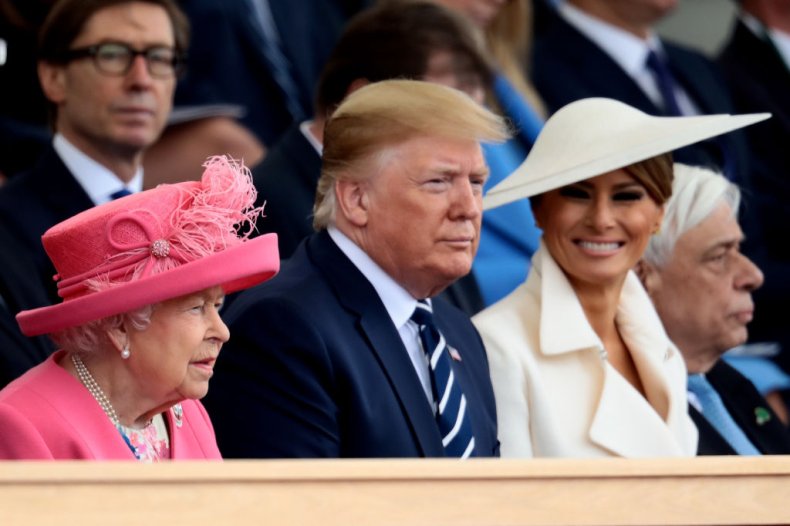 She added: "Let's honor those who gave us courage this year.
"Like the scientists, researchers, and medical professionals who are leading the fight against COVID-19.
"Or the countless voices who are speaking out with passion and purpose against injustice and inequality and to those silently marching in solidarity, in peaceful protest to stand for what is just and what is right."
Following their pre-recorded video for Time 100 they faced calls to be stripped of their titles.
Writing for the Daily Mail online, Ex-CNN host Piers Morgan said: "Prince Harry and Meghan Markle want Joe Biden to become the next President of the United States.
"They haven't actually said that in so many words.
"But it's very obvious from a video message they released last night via Time magazine which way they want the result of the election to go and it's not in Donald Trump's direction."
He added: "Meghan and Harry have now left the Queen with no choice: she must strip them of their titles before they do even further damage.
"The integrity and neutrality of the Monarchy demands it."
The argument follows on from comments Meghan made over the summer to When We All Vote, a Michelle Obama backed voter registration drive.
She urged Americans to vote for the "change we all need and deserve" as she spoke out against voter suppression.
Buckingham Palace said in a statement: "The Duke is not a working member of the Royal Family and any comments he makes are made in a personal capacity."