Donald Trump Calls Mexico an 'Abuser,' Threatens to Tax U.S. Companies Into Bringing Jobs Back to the Country
President Donald Trump lashed out at Mexico on Sunday morning, calling the close U.S. ally and important trading partner an "abuser" while threatening to implement taxes that would force U.S. companies to bring jobs back from the Latin American nation.
"People have been saying for years that we should talk to Mexico. The problem is that Mexico is an 'abuser' of the United States, taking but never giving. It has been this way for decades," Trump wrote on Twitter. "Either they stop the invasion of our Country by Drug Dealers, Cartels, Human Traffickers … Coyotes and Illegal Immigrants, which they can do very easily, or our many companies and jobs that have been foolishly allowed to move South of the Border, will be brought back into the United States through taxation (Tariffs)," he warned. "America has had enough!"
Fox News host Tucker Carlson made similar harsh statements against Mexico on his Saturday evening television program.
"Make no mistake, Mexico is a hostile foreign power. For decades, the Mexican government has sent its poor north to our country," Carlson claimed. "That has allowed that country's criminal oligarchy to maintain power and get even richer, but at great expense to us," he added.
Trump's Sunday morning criticism of Mexico came after he announced last week that the U.S. would begin implementing new tariffs on imports from Mexico. The president said the tariffs would start at 5 percent on June 10 and could be steadily increased to 25 percent by the fall if the Mexican government does not do more to stop undocumented migrants from coming to the U.S. Although Trump had previously threatened to take such a step, his most recent announcement appears to be more serious than previous suggestions.
Leading Republicans and reportedly top administration officials, including the president's own son-in-law and close adviser Jared Kushner, objected to Trump's decision to use tariffs to address an immigration issue. Although most Republicans agree with the president's concern over the number of undocumented immigrants entering the country, many do not believe targeting an important trading partner economically will help. Critics also have pointed out that tariffs are essentially an additional tax on American businesses and consumers, meaning prices will increase across the country for imports ranging from produce to cars and heavy machinery.
"Trade policy and border security are separate issues," Senate Finance Chairman Chuck Grassley, a Republican from Iowa, said. "This is a misuse of presidential tariff authority and counter to congressional intent. Following through on this threat would seriously jeopardize passage of USMCA, a central campaign pledge of President Trump's and what could be a big victory for the country," he continued.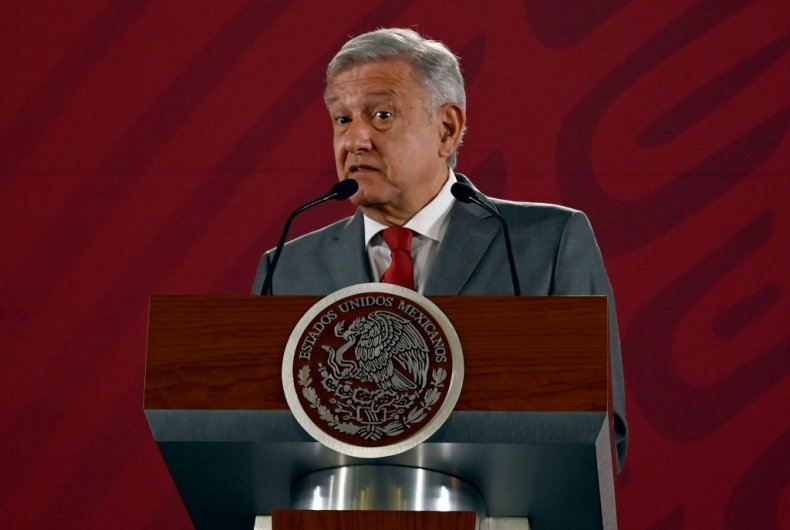 The president has touted the United States-Mexico-Canada Agreement (USMCA) as a signature achievement of his administration, although it has not yet been approved by Congress. Politicians, business leaders and economists have argued that adding new tariffs to Mexico while also trying to pass the free trade agreement makes little sense. Some have also cautioned that Trump's actions could have a ripple effect, leading countries around the world to view any deal with the U.S. with serious skepticism moving forward.
Although Mexico's President Andres Manuel Lopez Obrador has criticized Trump's tariff threat, he has voiced optimism about addressing his American counterpart's immigration concerns. He said on Saturday that he expects "good results" in upcoming negotiations, but he also cautioned in a letter to Trump last week that "social problems are not solved with duties or coercive measures."