Donald Trump Ridiculed for Falsely Claiming Michael Cohen, Mueller Filing 'Totally Clears the President'
President Donald Trump was slammed and ridiculed Friday after falsely claiming that sentencing memos filed against his former personal lawyer Michael Cohen "totally" cleared him.
"Totally clears the President. Thank you!" Trump tweeted, falsely.
Shortly before Trump's tweet, federal prosecutors in the Southern District of New York filed a memo in which they concluded that Trump directed Cohen to commit campaign finance violations. The violations related to payments to two women, Stormy Daniels and Karen McDougal, in order to secure their silence about alleged affairs with Trump prior to the 2016 election.
"During the campaign, Cohen played a central role in two similar schemes to purchase the rights to stories - each from women who claimed to have had an affair with Individual 1 - so as to suppress the stories and thereby prevent them from influencing the election," prosecutors wrote.
"In particular, and as Cohen himself has now admitted, with respect to both payments, he acted in coordination with and at the direction of Individual 1," they added. "Individual 1" is clearly identified as Donald Trump.
In addition, the filing said that Cohen was in contact with Russians as far back as 2015 with one who claimed to be a "'trusted person' in the Russian Federation," offering "the campaign 'political synergy' and 'synergy on a government level.'"
Federal prosecutors recommended that Cohen receive a "substantial" prison sentence, although a filing from special counsel Robert Mueller's team around the same time did not supply a verdict on what punishment he should receive.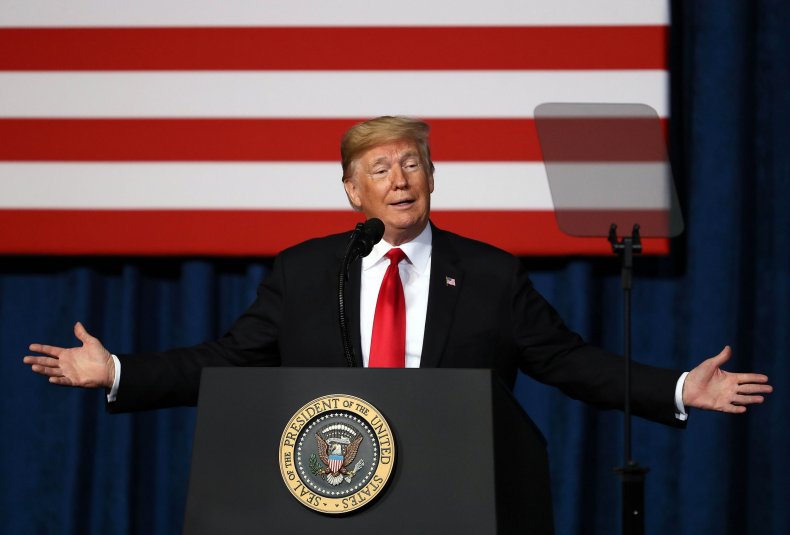 On a dramatic Friday evening, just prior to Trump's tweet, Mueller's team made a separate filing related to former Trump campaign chairman Paul Manafort. In it, the government alleged that Manafort violated his cooperation agreement by lying about his contacts with the Trump administration. Manafort, it was alleged, had communication with a senior Trump administration official as recently as this year.
The criticism of Trump's tweet was swift. At time of publication, it had received more comments than likes and almost four times as many comments as retweets. Democrats were among those who pointed out the flaw in the president's logic.
"Dear @realDonaldTrump: I think you might not know that the person prosecutors identify as Individual-1, who committed multiple felonies, is you," wrote Congressman Ted Lieu, a Democratic member of the House Judiciary Committee. "You may want to read the court filings today."
"An official statement from individual 1, who prosecutors now say participated in multiple felonies:" tweeted Democratic Representative Jim McGovern.
"Connecting the dots, isn't exactly his strong suit!" added incoming Democratic Congresswoman Ilhan Omar.
Trump also received a rebuke from the husband of White House senior counselor Kellyanne Conway,
"Except for that little part where the US Attorney's Office says that you directed and coordinated with Cohen to commit two felonies. Other than that, totally scot-free," tweeted attorney George Conway, who has been a frequent critic of the president.