Donald Trump and Mika Brzezinski: He Knew Exactly What He Was Doing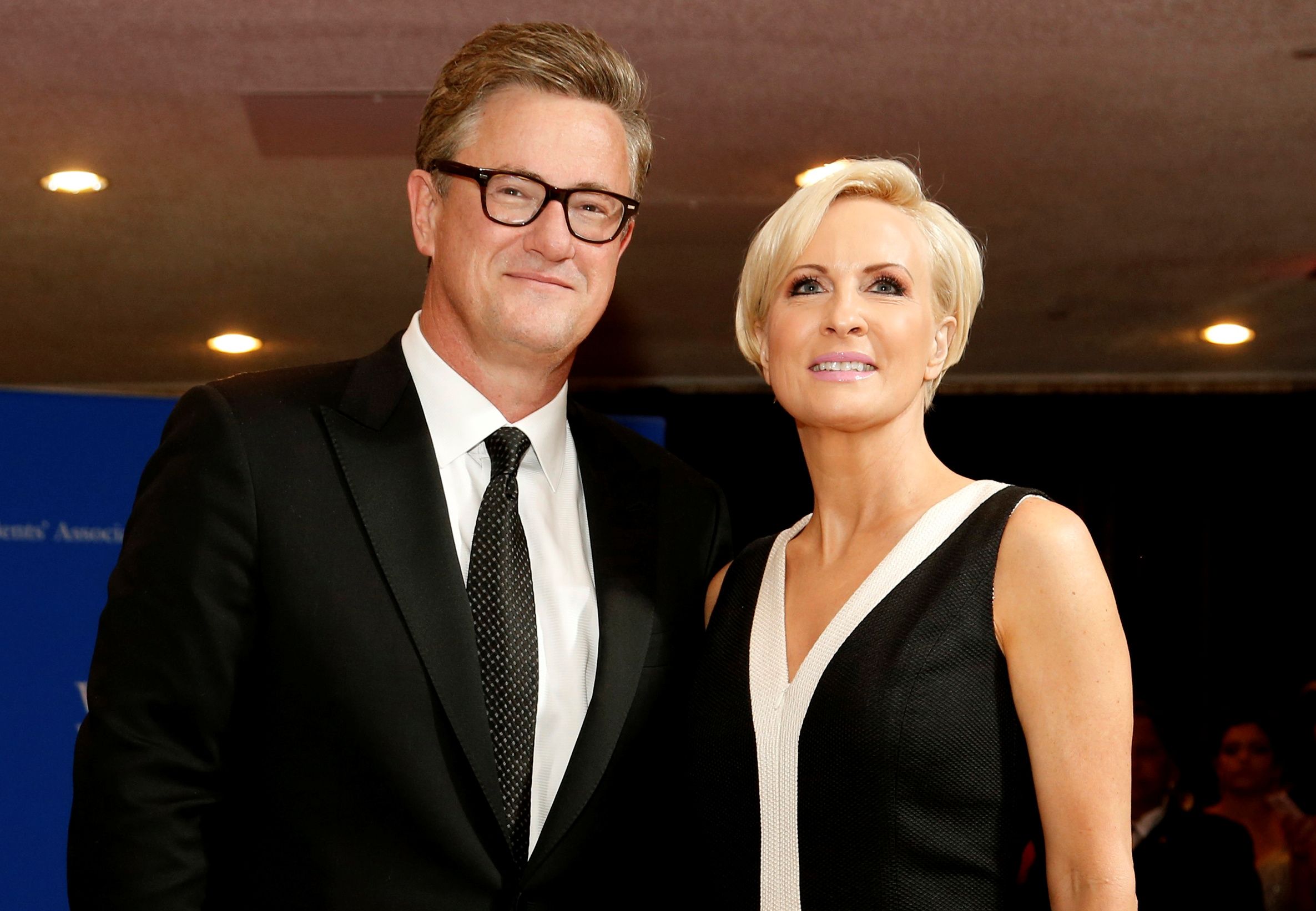 "President Trump is not well."
That's the headline of Joe Scarborough and Mika Brzezinski's response to the commander-in-chief's bizarre tirade Thursday, when he attacked Brzezinski's appearance as well as what he called her "low I.Q." On Friday morning, there's a lot to recommend in their assessment that the president is unhinged and unwell.
But dismissing the president as mentally ill misses the rational, Machiavellian aspects of Donald Trump's tirades. While his tweets targeting Brzezinski brought the president a torrent of criticism—much of it from congressional Republicans—and is likely to diminish his public support, it also served a purpose. It pushed other, potentially more damaging stories about the president out of the headlines.
Had Trump not tweeted yesterday about Brzezinski's appearance, it's a good bet that three stories would have dominated the headlines. The first is the woes of the Obamacare replacement effort in the U.S. Senate, where Majority Leader Mitch McConnell had to delay a vote on the Republican proposal after facing an insurrection from his own members. The second is the announcement that the president will meet with Russian President Vladimir Putin when he leaves Washington for Europe in July. The third would have been a powerful story in The Wall Street Journal linking Trump's former national security advisor, Michael Flynn, to a Republican effort to obtain allegedly Russian-hacked documents from Hillary Clinton's private email server.
Trump's outburst about Brzezinski cleared the media table, putting the president's critics, Scarborough and Brzezinski, in a position where they had to deny she had plastic surgery and having to deny that they tried to dine with the president, an idea he says he rejected. Is Trump's broadside self-destructive, weird, unhinged? Yes, but it wasn't without calculation, as can be said of his attacks on Megyn Kelly (another intelligent journalist he maligned for her appearance), Gonzalo Curiel (the judge in the Trump University case), the Khan family (the Muslim-American gold star family) and his own deputy attorney general, Rod Rosenstein. Trump's actions brought torrents of criticism, but also served to push other stories off the table. Most importantly, he's never really paid a price for lashing out. This is how Trump operates. It's not a symptom, it's a strategy.
Sarah Huckabee Sanders and Melania Trump should be taken at their word when they defended Trump on Thursday. Trump believes that he's effectively hitting back at critics, and he's got some evidence that in the long run, his strategy of vituperative attacks works.
This isn't to say that Trump has no problems with impulse control or that this strategy won't ultimately be his undoing. It does mean that we shouldn't see him as "unhinged," or his tweets as the rantings of a lunatic untethered to reality. Like a child at a store who screams when his parent doesn't buy him a toy, Trump is embarrassing those closest to him while causing everyone else to stop and stare. But he's also likely to get what he wants.
Lots of pundits were suggesting Friday morning that Trump's tirades might prove a setback to his health care plan. Maybe. It could be that the embarrassment he causes senators, the anger he engenders in him, will be taken out on the bill. But it's more likely that the Senate will redouble its efforts—if only to get something else, anything else, back in the headlines.
Regardless of whatever combination of rational and irrational makes up Trump's psyche, though, it is ultimately less important than what Trump is doing to the country with these tirades.