Trump Moving to Mar-a-Lago May Have Given Prosecutors an Opening
Former President Donald Trump could face more legal trouble in Manhattan relating to his alleged role in a purported hush money scandal involving adult film star Stormy Daniels, and his move to Mar-a-Lago may give prosecutors an opening in the case.
On Monday, a report from The New York Times revealed that the Manhattan district attorney's office was beginning to show evidence to a grand jury of Trump's alleged role in payments made to Daniels.
Trump's former attorney, Michael Cohen, previously pleaded guilty to campaign finance violations and alleged that he was ordered by the former president to provide Daniels with the payments.
In response to the reports, Trump published several posts on his Truth Social account, mentioning the statute of limitations in New York.
"With respect to the 'Stormy' nonsense, it is VERY OLD & happened a long time ago, long past the very publicly known & accepted deadline of the Statute of Limitations," Trump said in one post.
"I placed full Reliance on the JUDGEMENT & ADVICE OF COUNCIL, who I had every reason to believe had a license to practice law, was competent, & was able to appropriately provide solid legal services. He came from a good law firm, represented other clients over the years, & there was NO reason not to rely on him, and I did," the former president added.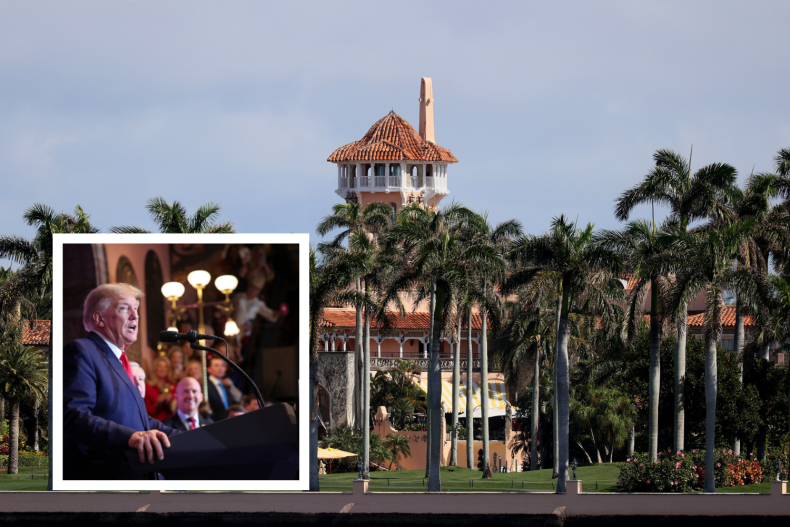 In another Truth Social post, Trump criticized Manhattan District Attorney Alvin Bragg and said, "They long ago missed the Statute of Limitations, & I recently won big money against 'Stormy' in the 9th Circuit—NEVER HAD AN AFFAIR. This is old news!"
Neama Rahmani, a former federal prosecutor and president of West Coast Trial Lawyers, explained to Newsweek that in New York felony tax fraud crimes have a statute of limitations of five years. However, Rahmani noted that under New York law, "the statute of limitations doesn't run when the defendant is continuously outside of the state."
"Bragg would have to use this tolling provision if he charges the former president and point to the time Trump was in the White House and Mar-a-Lago. It still raises the question of why Bragg didn't charge Trump earlier when Bragg took office, especially when Cohen pleaded guilty much earlier," Rahmani told Newsweek.
Michael McAuliffe, a former federal prosecutor and elected state attorney, also told Newsweek that there is a tolling provision in New York for statutes of limitations "for the time a person was 'continuously outside the state' when calculating the last date a charge may be brought against a person."
Trump previously resided in New York, but during his presidency he lived in Washington, D.C., and now currently resides in Florida.
According to McAuliffe, when Cohen pleaded guilty in 2018, "Justice Department guidelines prohibited the U.S. attorney from seeking charges against" Trump, as he was still the president.
McAuliffe noted that after Trump's defeat in the 2020 presidential election, prosecutors could have charged him in connection to the payments to Daniels, but did not.
"The federal statutes relating to campaign finance violations generally have a five-year statute of limitations. As a result, the federal authorities might well face a legal barrier to charging Trump in 2023 for activities that ended in 2017," McAuliffe told Newsweek. "Manhattan DA Alvin Bragg and his prosecutors surely have reviewed the issue and concluded that the office can reactivate its investigation of Trump for those hush money payments with time remaining to charge him."
Newsweek previously reached out to representatives for Trump for comment.