Donald Trump Is One of the EU's Most Serious Threats, Says Europe's Brexit Negotiator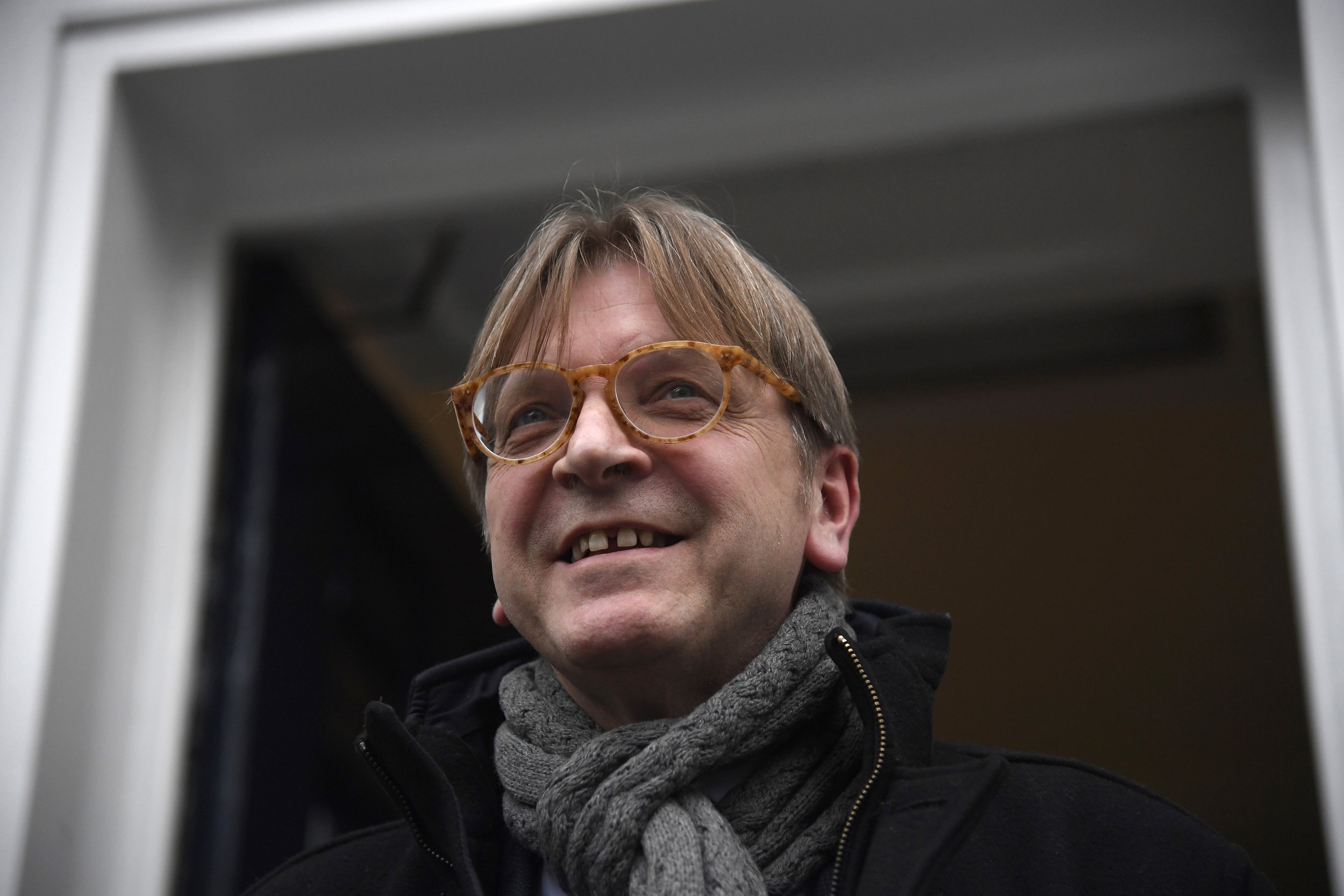 U.S. President Donald Trump is one of the three greatest threats to the European Union, the European Parliament's chief Brexit negotiator Guy Verhofstadt has said.
Speaking at the Chatham House think tank in London, Verhofstadt identified three serious threats facing Europe: attacks by Muslim extremists, cyber attacks and propaganda campaigns led or financed by Russia's Vladimir Putin, and Trump.
"I have just come back from U.S. and my view is that we have a third front that is undermining the EU... and that is Donald Trump," Verhofstadt said, according to The Independent.
The Belgian, who also serves as a member of the European Parliament (MEP) and president of its liberal group, warned against the rise of nationalism: "Twenty million people have died because of nationalism in Europe," he said.
"Putting your future organization of Europe on nationalist ideas is the most stupid thing you can do. It's playing with fire knowing what it has created in the past."
Europe must take Brexit as an opportunity to pool more power between nation states, Verhofstadt argued, including a European ministry of finance and FBI equivalent.
Verhofstadt was speaking amid global outrage directed at Trump's draconian new restrictions on immigration from some Muslim-majority countries and a freeze he has placed on the country's refugee program.
The MEP has also criticized Trump for the harsh anti-immigrant moves, signed Friday. "Trump's #MuslimBan goes against the West's values and human rights. We must not be complacent," Verhofstadt wrote on Twitter at the weekend.