Petition Against Trump State Visit to U.K. Garners Over a Million Signatures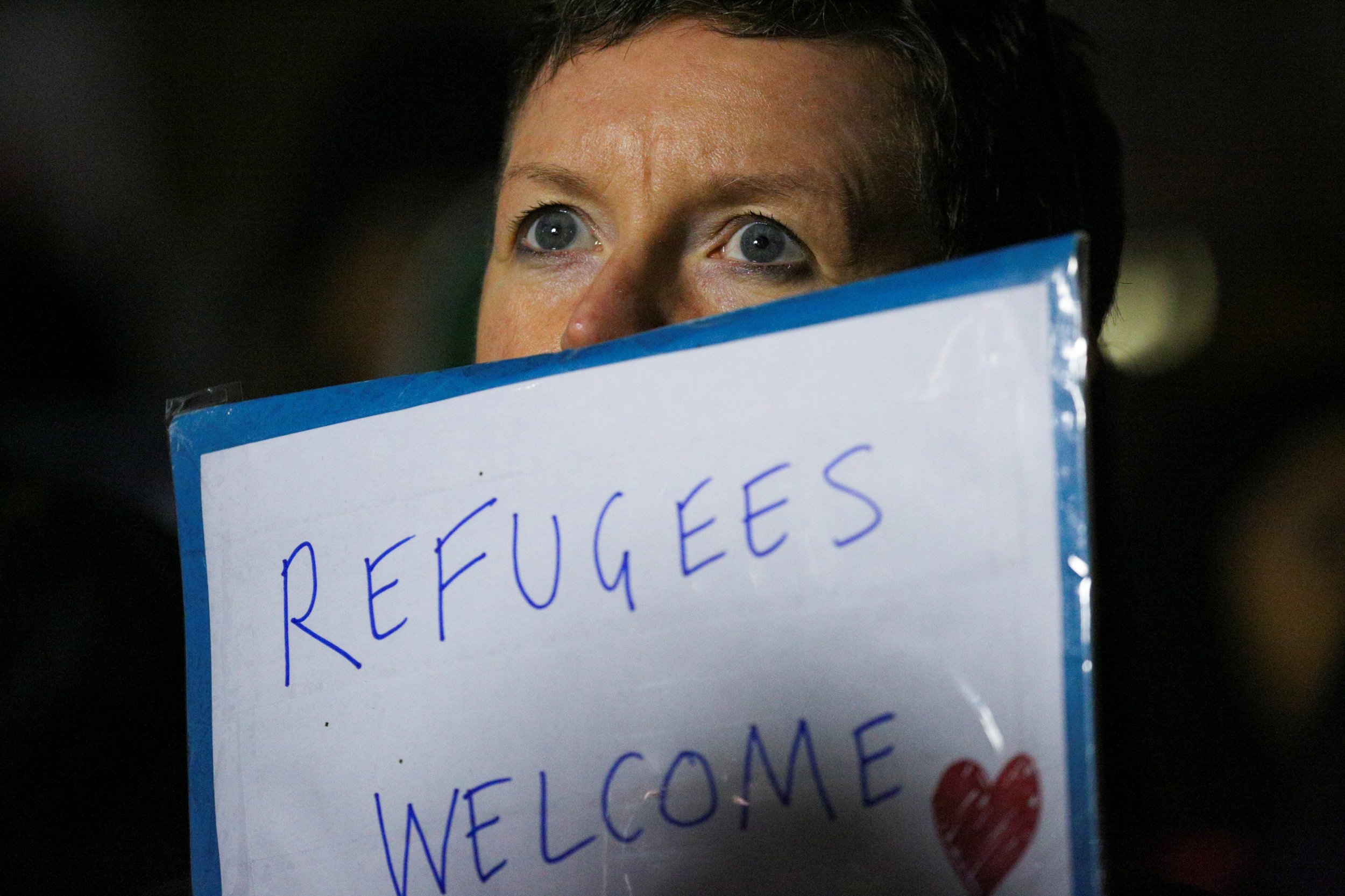 More than a million people have signed a petition calling on the British government to cancel President Donald Trump's planned state visit to the U.K.—but Prime Minister Theresa May's office insists the meeting will go ahead.
The petition, created by Graham Guest from the northern English city of Leeds, does not seek to ban Trump from entering the U.K. but wants to deny him a state visit "because it would cause embarrassment to Her Majesty the Queen."
"Donald Trump's well-documented misogyny and vulgarity disqualifies him from being received by Her Majesty the Queen or the Prince of Wales," the petition said.
But while the petition was originally unrelated to Trump's controversial executive order, signed Friday, that bars nationals from some Muslim-majority countries entering the U.S. and puts a freeze on the country's refugee program, outrage at the policy has driven thousands to sign.
At the time of writing, 1,075,928 had called for the cancellation of the state visit.
Any petition that gains over 10,000 signatures is entitled to a response from the government, and any protest with over 100,000 signatures is considered for a non-binding debate in the British parliament.
But May's office said Trump's visit, confirmed during May's appearance at the White House last week, would take place, although the date has yet to be specified. "An invitation has been extended and accepted," a spokesman told the Press Association.
The left-wing opposition Labour Party wants May to postpone the visit unless Trump repeals the ban. Failure to do so, leader Jeremy Corbyn said, "would be failing the British people."
"Donald Trump should not be welcomed to Britain while he abuses our shared values with his shameful Muslim ban and attacks on refugees' and women's rights," Corbyn said.
The British government has made clear it does not agree with the ban, but the U.K. Foreign Office claims it has received assurances from the U.S. that it will not apply to British citizens.