Donald Trump: My Supporters Should Be Called Super Elites Because 'We Got Nicer Boats' and More Money
President Donald Trump has claimed his supporters should be referred to as the "super elite" after last week claiming he was better than his "elite" opponents because he had more money and a bigger house.
Speaking at a campaign rally in North Dakota a on Wednesday night, the president revisited previous comments he has made bemoaning the fact that his opponents are often referred to as "the elite."
"I hate it, I meet these people, they call it the elite," Trump told the crowd, The Hill reported.
"We got more money, we got more brains, we got better houses and apartments, we got nicer boats, we're smarter than they are and they say they're the elite. You're the elite, we're the elite," he said, branding the elite "stone cold losers" and adding: "Let's call ourselves, from now on, the super elite."
He later shared a picture of the North Dakota crowd, tweeting the caption: "Thank you North Dakota. Together, we are MAKING AMERICA SAFE AND GREAT AGAIN! #MAGA."
It is not the first time the president has suggested that he and his supporters are more elite than the elite – initially making such comments at a rally in Duluth, Minnesota last week, when Trump suggested that since he had a better apartment and more money than his detractors, they shouldn't be called elite.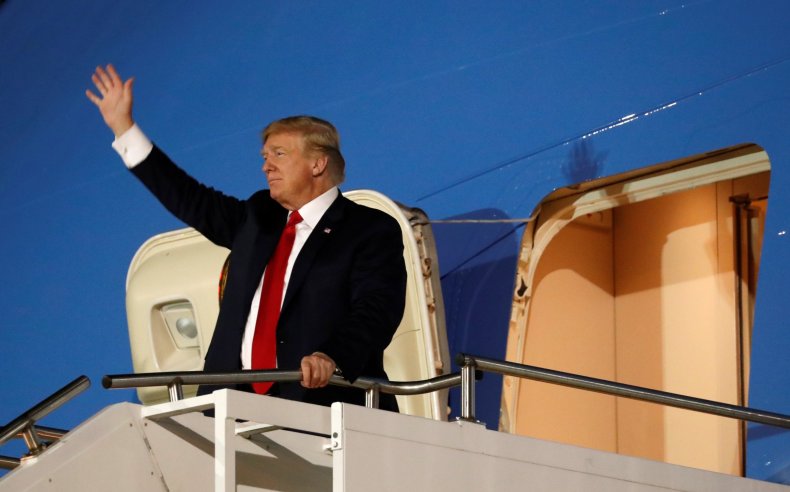 "Do you ever notice they always call the other side, and they do this sometimes, the elite? The elite!" he told the crowd shortly after he signed an executive order bringing to an end his controversial family separation policy at the U.S. southern border, the Associated Press reported.
"Why are they elite? I have a much better apartment than they do. I'm smarter than they are. I'm richer than they are. I became president and they didn't," Trump said, to cheers from the audience, in a move he repeated once again on Wednesday.