President Donald Trump has questioned why his opponents are often referred to as "the elite," saying he is richer than they are and has a nicer apartment.
Speaking at a rally in Duluth, Minnesota, the president took a break from espousing his "tough" immigration policies to outline his power and wealth in comparison to "the elite."
"Do you ever notice they always call the other side, and they do this sometimes, the elite? The elite!" he told the crowd.
"Why are they elite? I have a much better apartment than they do. I'm smarter than they are. I'm richer than they are. I became president and they didn't," Trump said, to cheers from the crowd.
"And I'm representing the best people on Earth, the deplorables," The Hill reported Trump saying.
The rally took place just hours after the president signed an executive order halting the separation of families at the U.S. southern border—a controversial and widely criticized policy that has come under intense scrutiny over the past few weeks.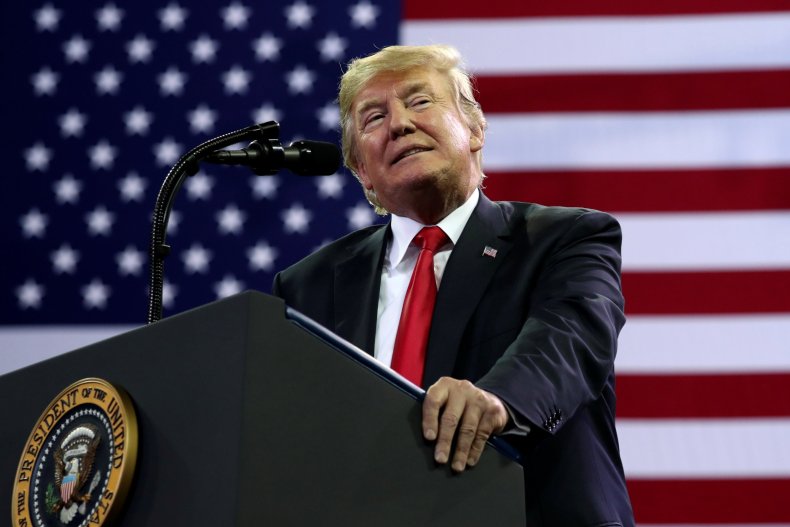 Read More: Trump Mocks Protester at Minnesota Rally: 'Was That a Man or a Woman?'
It was recently revealed in a report by the Associated Press that babies and young children were being taken to "tender age" shelters after being separated from their parents.
But despite signing the order, Trump suggested there would be no less tough a view on border policy, the New York Post reported.
"Today, I signed an executive order," Trump told the rally, which was intended to support Republican candidate Pete Stauber.
"We're going to keep families together, but the border is going to be just as tough as it's been," he added, although he did not go into much detail on his decision to sign the executive order—marking a rare U-turn that came under immense public pressure.