President Donald Trump's only niece plans to publish an "unsparing" book about her uncle with firsthand accounts of family meals and interactions later this summer.
The book due to be released by Simon & Schuster on July 28 threatens to expose the "dark history" of the Trump family weeks before the Republican National Convention in late August.
It was also first reported by the The Daily Beast that the family memoir will reveal that Mary was a source for The New York Times investigation into the president's taxes.
"[Mary Trump] describes a nightmare of traumas, destructive relationships, and a tragic combination of neglect and abuse," an Amazon.com description of the book reads.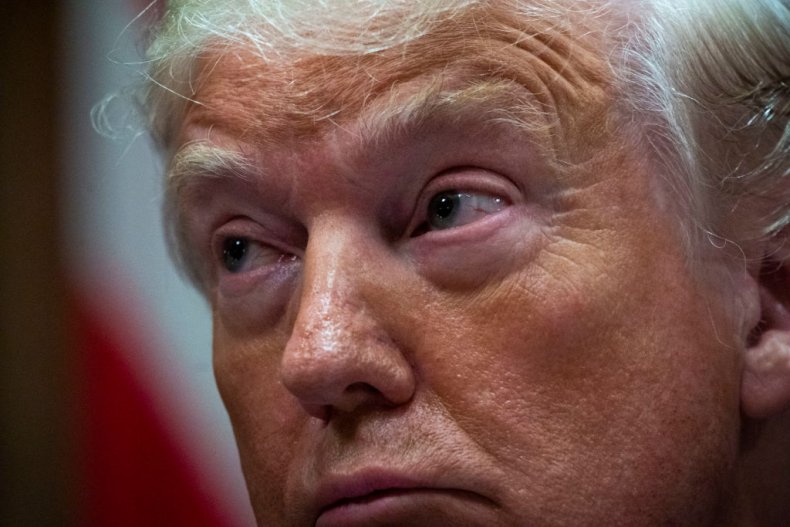 "She explains how specific events and general family patterns created the damaged man who currently occupies the Oval Office, including the strange and harmful relationship between Fred Trump and his two oldest sons, Fred Jr. and Donald."
The book's teaser adds that Mary Trump will recount how the president "dismissed and derided" his father while he suffered from dementia.
"Mary L. Trump has the education, insight, and intimate familiarity needed to reveal what makes Donald, and the rest of her clan, tick," the publisher's description reads. "She alone can recount this fascinating, unnerving saga, not just because of her insider's perspective but also because she is the only Trump willing to tell the truth about one of the world's most powerful and dysfunctional families."
According to an Amazon.com listing for Too Much and Never Enough: How My Family Created the World's Most Dangerous Man, the book's hardcover edition will retail at $28 on its release.
Newsweek has contacted Simon & Schuster for comment and confirmation. This article will be updated with any response. The White House has also been contacted for comment on the planned book release.
Details of the new book by Mary L. Trump were released as ABC News reported on Monday that President Trump's administration was planning to block the release of a book by former National Security Advisor John Bolton before its slated release later this month.
Bolton's book is expected to contain details of Trump's phone call with Ukraine President Volodymyr Zelenskiy—the focal point of the House impeachment inquiry.
Speaking to reporters on Monday about the planned release of The Room Where It Happened, Trump said he considered all conversations with himself as "classified" and would take issue with their publication.
"If he wrote a book, and the book gets out, he's broken the law," Trump said. "And I would think that he'd have criminal problems."
Attorney General William Barr also said that he felt Bolton's book had not yet been fully vetted for classified information by the White House.