Trump Nominated for Nobel Peace Prize Again, 2021 Shortlist Still Months Away
President Donald Trump has again been nominated for the Nobel Peace Prize, though the shortlist of those who will be in contention remains months away.
The commander-in-chief has been put forward for the prize by Christian Tybring-Gjedde, who is a member of the Norwegian Parliament.
There is a low bar to nominating someone for the Nobel Peace Prize and the vast majority do not make it onto the final shortlist from which a winner is chosen.
In his nomination letter, reported by Fox News, Tybring-Gjedde said Trump's role in establishing relations between Israel and the UAE was part of the reasoning behind him putting the president forward for the 2021 accolade.
"For his merit, I think he has done more trying to create peace between nations than most other Peace Prize nominees," he told Fox News.
Tybring-Gjedde said he was "not a big Trump supporter" but added: "The committee should look at the facts and judge him on the facts – not on the way he behaves sometimes."
He claimed people who have run the prize in recent years have "done much less than Donald Trump"—referring to former President Barack Obama who won the prize in 2009.
The politician, of Norway's right-wing Progress Party, went on to announce his nomination of the president on social media after discussing this with Fox News.
Nominations can usually be made until the end of January, with a shortlist then compiled the following month.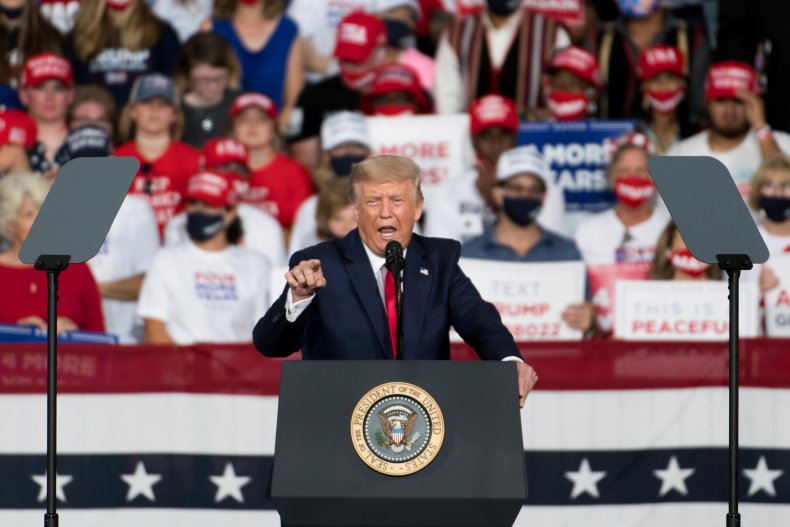 For the 2020 prize, some 318 nominations were made and the accolade is due to be awarded in October.
Anyone eligible to nominate is able to put any person or organization forward for the prize, and there is no vetting of nominations prior to the deadline for them being made, according to the Nobel Peace Prize website.
There are several ways in which people can be eligible to be nominators. Members of national assemblies and national governments of sovereign states and also current heads of state are able to nominate.
University professors of history, social sciences, law, philosophy, theology and religion are also able to put people forward.
The president was nominated for the prize before in 2019. Trump said he was put forward by Japanese prime minister Abe Shinzo.
The nominees are not officially disclosed for any given year until 50 years later.
Trump has previously suggested he should receive a Nobel Peace Prize, insisting he would get one if they "gave it out fairly."
"I think I'm gonna get a Nobel Prize for a lot of things, if they gave it out fairly, which they don't," Trump said previously, responding to a suggestion he might win it.
Previous presidents to win the Nobel Peace Prize are Obama in 2009, Jimmy Carter in 2002, Woodrow Wilson in 1919, and Theodore Roosevelt in 1906.
Newsweek has contacted the White House and Tybring-Gjedde for comment.