President Donald Trump's government reportedly asked Japan's Prime Minister to nominate him for the Nobel Peace Prize last year.
Japan's The Asahi Shimbun newspaper reported on Sunday that Prime Minister Shinzo Abe made the nomination at the request of Trump's government sometime in the autumn.
"According to the sources, the U.S. government 'informally' asked Tokyo to nominate Trump after he met with North Korean leader Kim Jong Un in Singapore in June, the first-ever summit between the two countries," the newspaper's article said.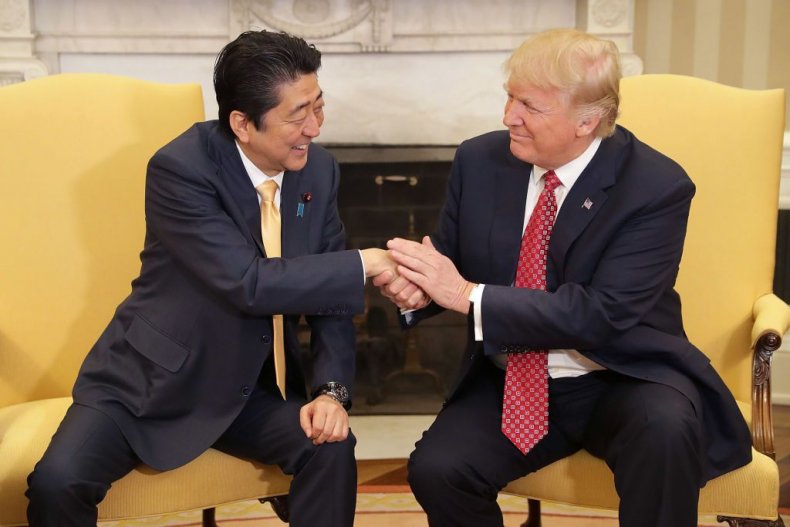 The report came after Trump on Friday revealed that he had received "the most beautiful copy" of a five-page letter written by Abe nominating him for the international prize, according to Reuters. The president argued that he deserved the prize for his efforts to work with North Korean leader Kim Jong Un to destroy his nuclear weapons.
"You know why? Because he had rocket ships and he had missiles flying over Japan," Trump said. "Now, all of a sudden, they feel good. They feel safe. I did that." He also added that his predecessor President Barack Obama, who received the Nobel Peace Prize, "couldn't have done it."
"They gave it to Obama. He didn't even know what he got it for. He was there for about 15 seconds and he got the Nobel Prize. He said, 'Oh, what did I get it for?'" Trump also said. "With me, I probably will never get it. But if you look at Idlib Province in Syria, I stopped the slaughter of perhaps 3 million people. Nobody talks about that."
Although Trump has repeatedly said that North Korea is moving toward denuclearization and tensions have de-escalated significantly between the Asian nation and South Korea and Japan, experts – including the president's own intelligence officials – have warned that Kim will not likely end his nuclear program.
"We currently assess that North Korea will seek to retain its WMD capabilities and is unlikely to completely give up its nuclear weapons and production capabilities because its leaders ultimately view nuclear weapons as critical to regime survival," Director of National Intelligence Dan Coats, a Trump appointee, said during a Senate Intelligence Committee hearing late last month. Coats explained that the intelligence communities "assessment is bolstered by our observations of some activity that is inconsistent with full denuclearization."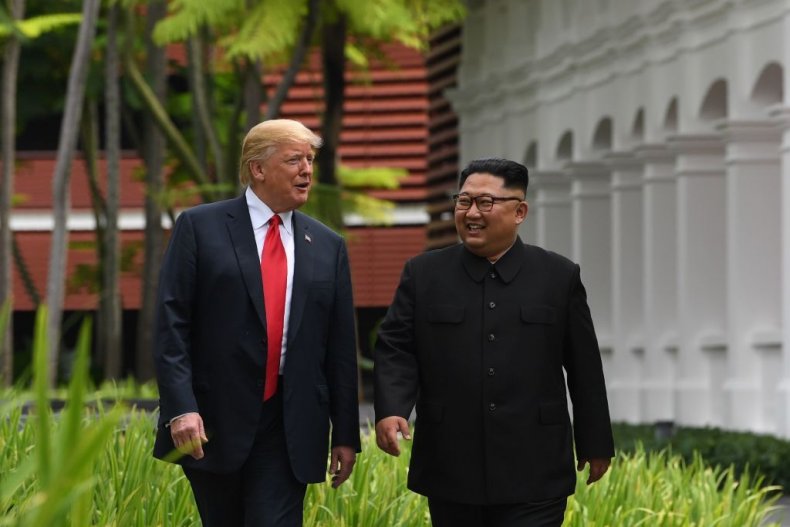 Nominations for the highly-esteemed international prize are due every February. Former Nobel laureates, politicians and university professors from around the world are allowed to submit nominations.
Obama received the prize in 2009, less than a year after taking office as president. The Nobel committee explained its decision at the time by saying : "Obama has as President created a new climate in international politics. Multilateral diplomacy has regained a central position, with emphasis on the role that the United Nations and other international institutions can play. Dialogue and negotiations are preferred as instruments for resolving even the most difficult international conflicts."
Critics back then made arguments similar to those of Trump, asking what Obama had actually done to deserve the prestigious award. As Obama's term drew to a close, analysts also pointed out that Obama went on to launch military raids or airstrikes in at least seven countries: Afghanistan, Iraq, Syria, Libya, Yemen, Somalia and Pakistan. U.S. troops also remained at war throughout his entire presidency.