U.S. Intelligence Contradicts Trump's North Korea Assessment, Says Kim Won't Give Up Nuclear Weapons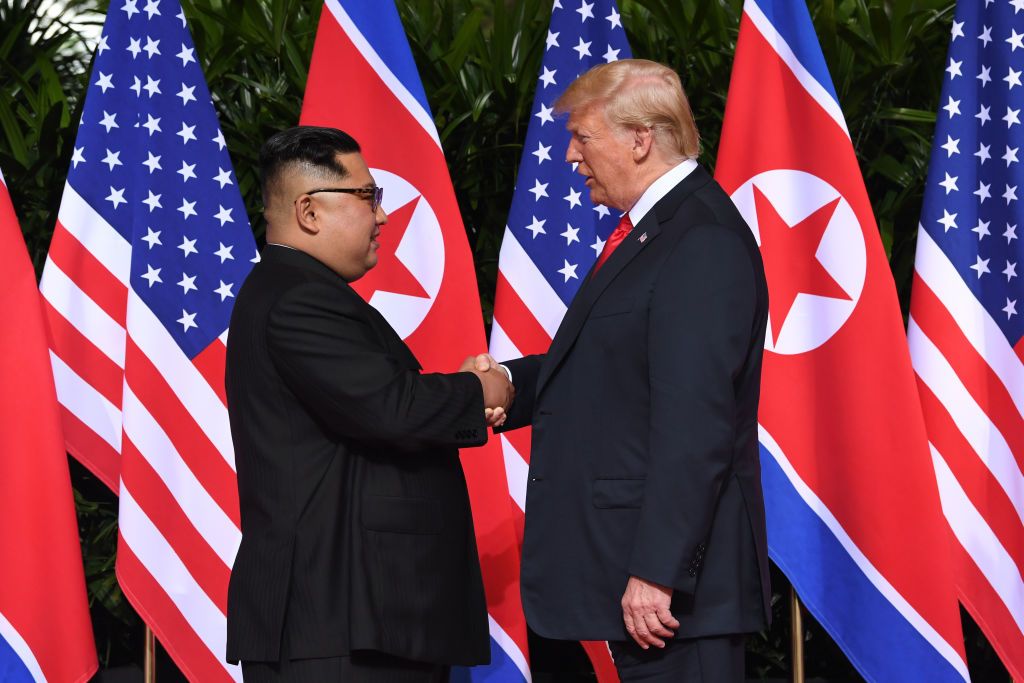 The U.S. intelligence community believes it is unlikely that North Korea will give up its weapons of mass destruction (WMD), as the regime sees its nuclear arms as "critical" for survival, the director of national intelligence said, contradicting President Donald Trump's assessment.
Dan Coats, who was appointed by Trump in 2017, made the remarks as he spoke to the Senate intelligence committee on Tuesday. "We currently assess that North Korea will seek to retain its WMD capabilities and is unlikely to completely give up its nuclear weapons and production capabilities because its leaders ultimately view nuclear weapons as critical to regime survival," Coats said.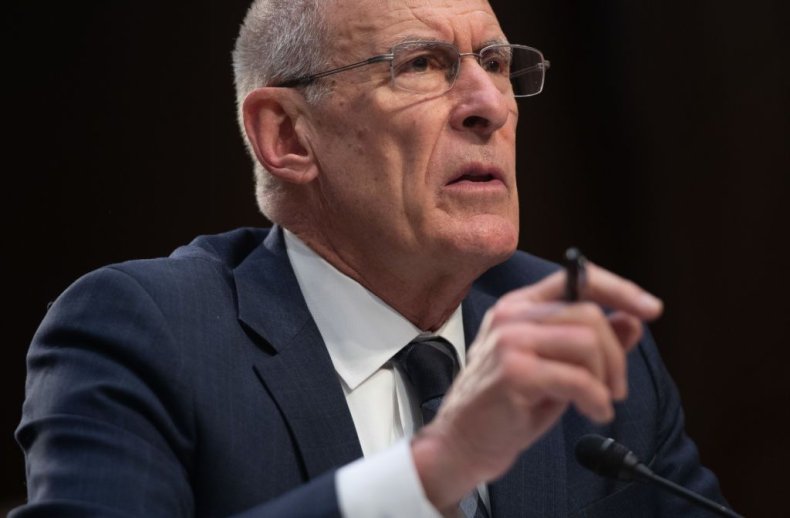 Last June, Trump met with with North Korean leader Kim Jong Un in Singapore for a historic summit, which marked the first time a sitting U.S. president spoke face to face with a leader of the reclusive Asian nation. The meeting was highly scrutinized, with some analysts suggesting Kim was simply using the summit to delay taking serious action toward disarmament while simultaneously building up his international profile.
Following the meeting, reports have suggested that North Korea has not taken steps to destroy its nuclear capabilities. Intelligence officials have even suggested that Pyongyang has moved to increase nuclear production at secret sites.
Trump has said that he and Kim "fell in love" during their meeting and has insisted that progress has been made toward disarmament. North Korea's ambassador to the United Nations in Geneva, Han Tae Son, said on Tuesday that his nation desired peace with the U.S. and suggested that relations will develop "wonderfully at a fast pace," according to Reuters.
But on Tuesday, Coats said that the U.S. "assessment is bolstered by our observations of some activity that is inconsistent with full denuclearization."
Kim and Trump are planning to hold another summit at the end of February to continue their discussions on denuclearization. They have exchanged several letters since their Singapore meeting, but the U.S. has maintained harsh sanctions against the country despite the two leaders' positive relationship. Kim last week hailed the most recent note he received from Trump, praising the president's "positive way of thinking" and calling the message "great."
Last week on Twitter, the president criticized skeptical media reports about the progress being made with North Korea.
"No more Rockets or M's being fired over Japan or anywhere else and, most importantly, no Nuclear Testing," Trump wrote. "This is more than has ever been accomplished with North Korea, and the Fake News knows it. I expect another good meeting soon, much potential!"