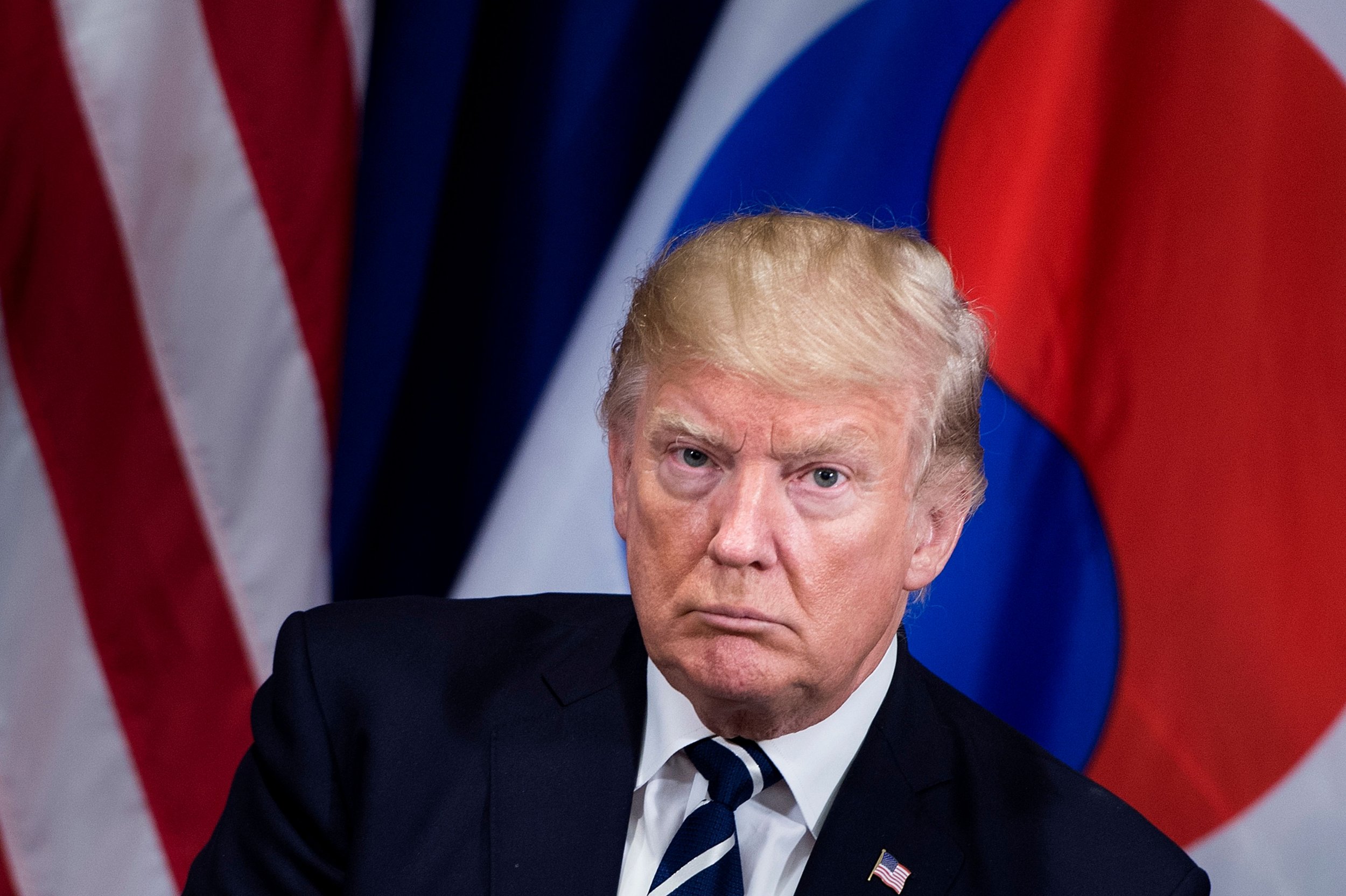 The White House has yet to decide whether President Donald Trump should visit the demilitarized zone (DMZ) dividing North and South Korea during his upcoming trip to Seoul.
Trump's 12-day trip to Asia is set to include a visit to South Korea on November 7, with the president leaving for China the next day. A White House team has already been to South Korea to scout for locations for Trump's visit to the DMZ, which, according to reports on the local press last week, would have offered a good opportunity to send North Korean leader Kim Jong Un a message.
But on Monday, the president refused to answer reporters' questions about visiting the 2.5-mile-wide strip of land established at the end of the Korean War as a buffer zone between the two countries. "We haven't set the details as of this moment," he said.
Asked about whether he was afraid of provoking North Korea, Trump answered: "We'll take a look at that. I didn't hear in terms of provoking, but we will certainly take a look at that."
The White House provisional itinerary published Monday said Trump will hold a bilateral meeting with his South Korean counterpart, Moon Jae-in, and visit both American and South Korean troops. The president is also expected to address the South Korean National Assembly and discuss options to maximize pressure on North Korea.
There are worries that the visit could further inflame tensions on the Korean Peninsula. Trump has engaged in a heated war of words with North Korea, recently threatening to "totally destroy" the country in his speech to the U.N. General Assembly. North Korea has relentlessly mocked Trump as mentally deranged, among other insults, and threatened to strike the U.S.
According to the top Democrat on the Senate Armed Services Committee, Senator Jack Reed, Trump's statements on North Korea have "confused" South Korea. "It's confusion, it's concern, and ultimately, I think it's a lack of confidence in what we're going to do," he told reporters Monday, quoted in The Hill.
Other White House aides worry about the president's personal safety, but Asian policy experts who have advised previous administrations think presidential visits to the DMZ are a tradition that should be followed.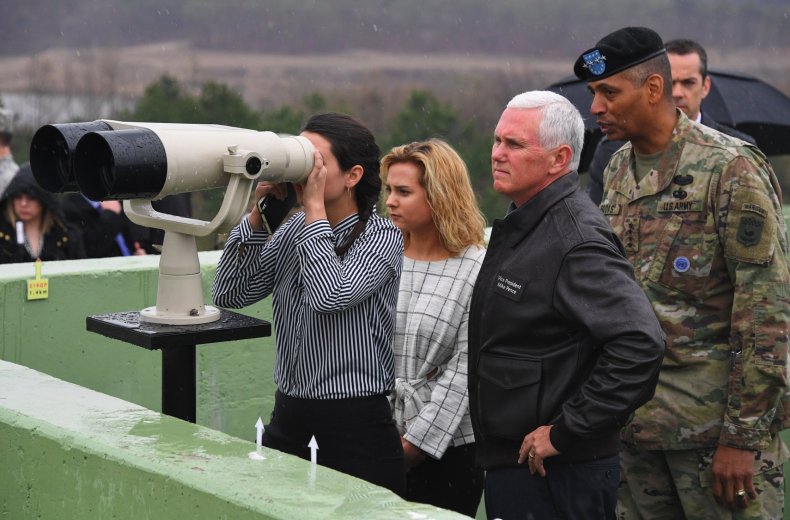 Over the past two decades, it has become commonplace for U.S. presidents to tour the border area when in South Korea. Trump's visit would mark the first presidential visit in five years, following that of President Barack Obama in 2012, President George W. Bush in 2002 and President Bill Clinton in 1993, who became the second president since Ronald Reagan in 1983 to do so.
The White House has already arranged for a member of the administration to visit the border area. In April, Vice President Mike Pence went to the DMZ, which is lined with barbed wire and guarded by soldiers on both sides, during a four-nation Asia tour meant to show the Trump administration's commitment to the region.
He was pictured with his wife and two daughters gazing at the north side of the border from the Observation Post Ouellette at the truce village of Panmunjom with a stern look on his face.