North Korea Delegation Walks out of U.N. Hall Before Trump Threat to 'Totally Destroy' the 'Rocket Man's' Country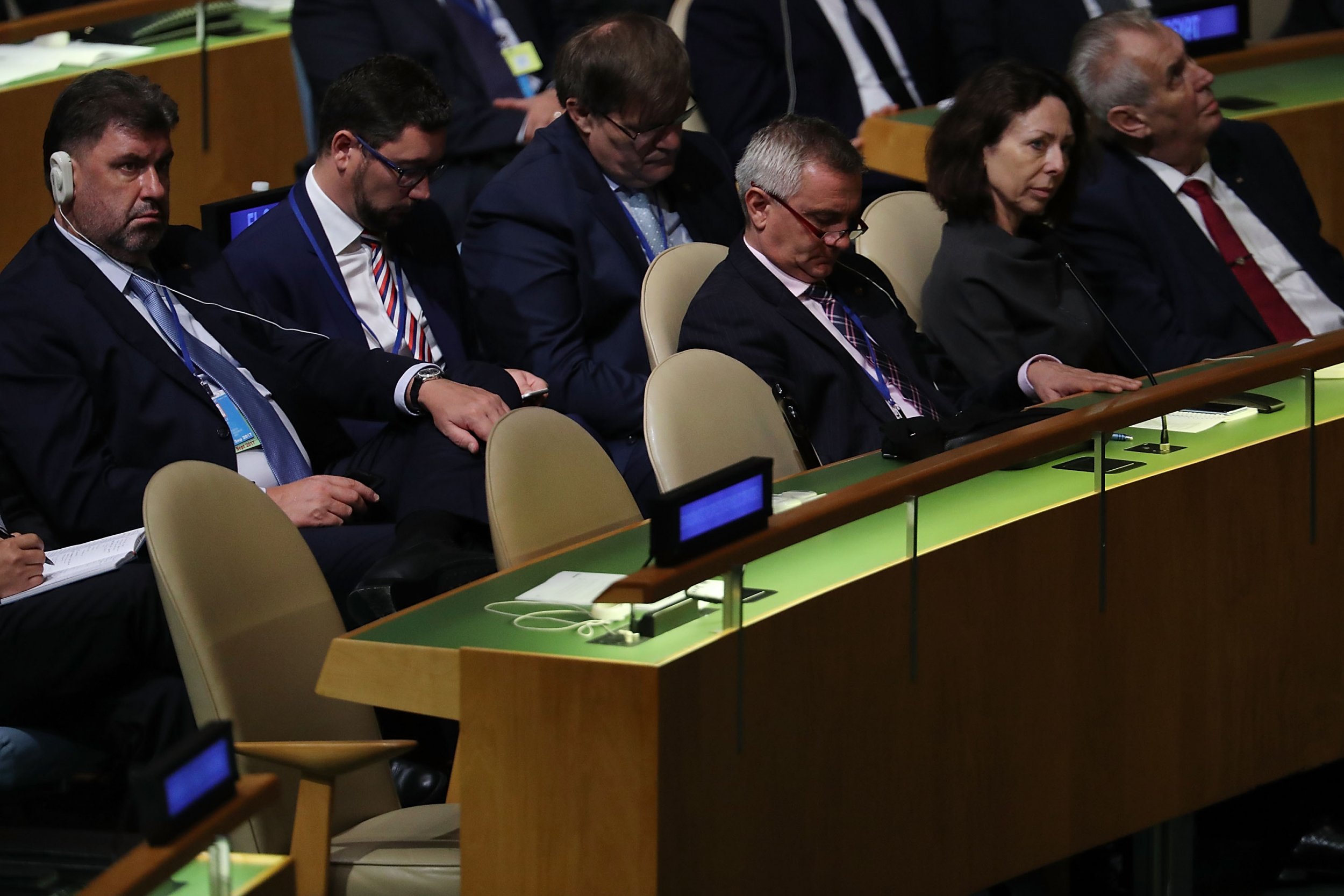 While addressing the United Nations General Assembly on Tuesday, President Donald Trump threatened to "totally destroy" North Korea. But there were notable absentees: North Korea's U.N. delegation had walked out of the hall prior to the U.S. president's stark warning.
Related: Trump U.N. speech wouldn't make Steve Bannon happy
As fate would have it, the U.N.'s seating lottery put North Korea's representatives in the front row for the first time during Trump's address to the General Assembly. Yet they were apparently in no mood to hear Trump's latest comments.
The speech came just two days after Trump, in a tweet, apparently referred to North Korean leader Kim Jong Un as "Rocket Man."
Despite the seriousness of the occasion, it was a nickname Trump reiterated during his U.N. speech.
"Rocket Man is on a suicide mission for himself and his regime," Trump said of a government that he described as "depraved."
Trump then went on to threaten the entire country, population 25 million.
If the U.S. is "forced to defend itself or its allies, we will have no choice but to totally destroy North Korea," he said. But, he added, the challenge is for the United Nations, which recently passed a resolution imposing tougher sanctions on North Korea, to help avoid conflict.
"The United States is ready, willing and able, but hopefully this will not be necessary," Trump said. "That's what the United Nations is all about. That's what the United Nations is for. Let's see how they do."
Trump has used increasingly bold rhetoric toward North Korea in the wake of Kim's regime stepping up its missile and nuclear tests and threatening that it was ready to hit the U.S. mainland as well as the U.S. territory of Guam. Last month, Trump threatened that North Korea would be "met with fire and fury like the world has never seen" if it continued down its current path.