Trump Still Hasn't Appointed a U.S. Ambassador to South Korea or Filled 56 Other Such Vacancies
More than a year into his presidency—one marked by continual saber rattling with nations like North Korea and now the looming possibility of an international trade war—Donald Trump still has not appointed a U.S. ambassador to dozens of countries, including South Korea, and the European Union.
As Trump moves forward with foreign policy announcements that have the power to rock stock markets and redefine diplomatic relationships, he does so without input from ambassadors in critical regions around the world. That's because U.S. ambassadorships in at least 57 different posts remain vacant 13 months into the Trump administration, according to the State Department's most recent list of overseas ambassadors dated February 1, 2018.
Last week, Trump stunned members of his own party and world leaders when he announced steep tariffs of 25 percent on foreign steel and 10 percent on aluminum. The proposed duties sent the stock markets tumbling and spurred the possibility of a trade war among some U.S. allies.
Norm Eisen, a former U.S. Ambassador to the Czech Republic and White House ethics chief in the Obama administration, told Newsweek that the proposed policy perfectly highlighted the need for official American diplomats around the world.
"Trump's tariffs policy—completely out of sync with modern economic theory and practice—is made worse still by the lack of ambassadors in the key countries implicated," he said in an email. "If he had done his job and put (or kept) them in place, they would have averted or at least lessened this catastrophe.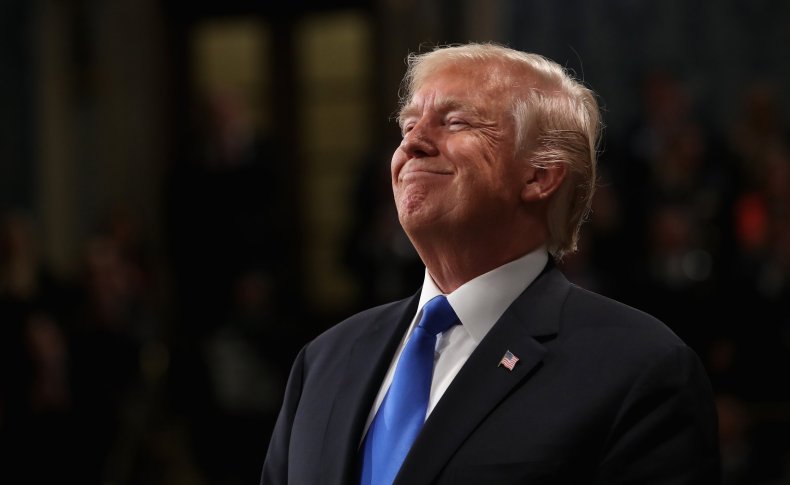 "That is because ambassadors cultivate close ties with host governments," Eisen continued. "[T]hey could have warned Trump of the reaction, helped him figure out a better approach, and if he wanted to proceed, delivered the news more effectively to lessen the backlash."
U.S. allies such as Germany, where the U.S. does not currently have an ambassador, said Trump's tariffs would trigger retaliation among European Union member states. German Economy Minister Brigitte Zypries threatened that the E.U.—which also has a vacant U.S. ambassador position—would "answer accordingly" with its own tariffs if Trump implemented the duties. European Commission President Jean-Claude Junker also made similar threats following the tariff announcement.
As talk of a trade war swirled, North Korea signaled it may be willing to calm tensions with the U.S. South Korea alerted the U.S. this week that North Korean leader Kim Jong-Un had expressed a willingness to suspend his country's nuclear program in order to negotiate U.S. sanctions. Such talks would be a major diplomatic breakthrough, though U.S. officials were reportedly skeptical of the enigmatic dictator's offer.
The U.S. does not currently have an ambassador to South Korea, though Trump named Marc Knapper the U.S. Charge d'Affairs ad interim to the country in 2017. Charge d'Affairs is a temporary diplomatic position in lieu of a presidentially appointed and congressionally approved ambassador.
"This whole mess is an example of why it is critically important that the United States have ambassadors in place around the world," Eisen said. "It is absolute malpractice that we do not have an American envoy in place in South Korea; by this time in the Obama administration virtually every important post was filled."
The State Department did not immediately respond to a request for comment.