Americans Want Donald Trump to Fix Obamacare, Not Sabotage It, Poll Finds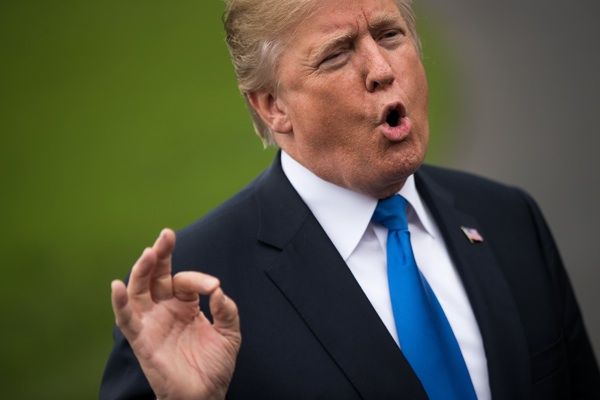 President Donald Trump has often suggested that the government should just let Obamacare fail. According to the leader of the free world, if the Affordable Care Act deteriorates that would force Democrats and Republicans to come together and create something more feasible than the health care law inducted by his predecessor President Barack Obama in 2010.
The only thing is, the American people actually don't want Trump to sabotage Obamacare. In fact, the majority of Americans would prefer for the president to try to make the current healthcare law work instead of taking actions to dismantle it.
A new poll conducted by Henry J. Kaiser Family Foundation released on Friday found 66 percent of Americans thought it was more important for Trump and Congress to work on legislation that would stabilize the current marketplaces opposed to continuing efforts to repeal and replace Obamacare.
Although more Democrats (85 percent) wanted Trump to work on stabilizing Obamacare than Republicans (51 percent), a whopping 71 percent of Americans said they'd rather see Trump doing everything he possibly could to make health insurance exchanges that are currently in place under Obamacare work.
Only 21 percent of adults agreed that Trump should let the law fail in an attempt to repeal and replace Obamacare.
The survey's findings appear to be a stark contradiction towards Trump's rhetoric against Obamacare and the executive order Trump signed on Thursday that would start the dismantling of the Affordable Care Act by allowing his administration to create new policies aimed at increasing health care competition and choices.
Back in June, the president said that he was going to start taking more action to take apart Obamacare in a manner that would place the law's destruction on the shoulders of Democrats.
"I've been saying for a long time: Let Obamacare fail and then everybody is going to have to come together and fix it and come up with a new plan and a plan that's really good for the people with much lower premiums, much lower costs, and much better protection," he said. "We're not going to own it. I'm not going to own it. I can tell you, the Republicans are not going to own it. We'll let Obamacare fail and then the Democrats are going to come to us, and they're going to say, 'How do we fix it? How do we fix it? Or how do we come up with a new plan?'"
While Trump's executive order would result in lower premiums for healthy U.S. residents, it could allow insurance companies to drive up the prices of co-payments and raise deductibles for sick policyholders.
The Kaiser Health Tracking Poll was conducted in early October and surveyed 1,215 U.S. adults. The poll has a margin of error plus or minus three percentage points.