'Very Clear' That Donald Trump 'Obstructed Justice,' House Judiciary Chair Says
Congressman Jerry Nadler has affirmed that he believes President Donald Trump has "obstructed justice."
Speaking to ABC News' This Week on Sunday, the Democrat from New York and chair of the House Judiciary Committee laid out several examples of Trump's efforts to obstruct justice. Nadler's accusation came in response to a question from host George Stephanopoulos, who asked pointedly: "Do you think the president obstructed justice?"
"Yes, I do," Nadler said without hesitation. "It's very clear that the president obstructed justice," he continued. "Eleven hundred times he referred to the Mueller investigation as a witch hunt … He tried to protect [former National Security Adviser Michael] Flynn from being investigated by the FBI. He fired [former FBI Director James] Comey in order to stop the Russian thing, as he told NBC News. He's dangled pardons. He's intimidated witnesses in public," the congressman explained.
But Nadler also told Stephanopoulos that Democrats in Congress were still organizing evidence before they would consider pressing forward with impeachment proceedings.
"Before you impeach somebody, you have to persuade the American public that it ought to happen," he said. "You have to persuade enough of the opposition party voters, or Trump voters." He explained that people need to be convinced that an impeachment is not simply an attempt to reverse the results of an election.
"We may or we may not get there," the representative said, "but what we have to do is protect the rule of law."
House Minority Leader Kevin McCarthy also appeared on This Week after Nadler. Asked about his fellow lawmaker's comments, the Republican from California pushed back. "I think congressman Nadler decided to impeach the president the day the president won the election," he said.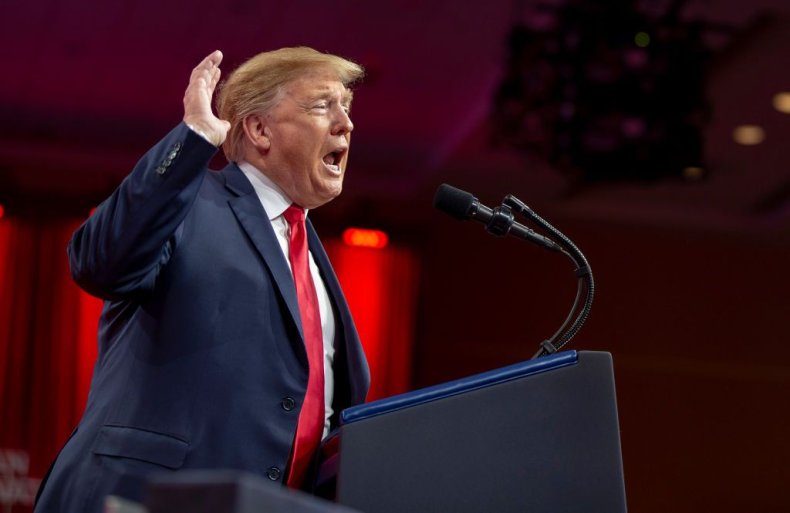 Several Democratic representatives have called for impeaching Trump, even introducing articles of impeachment on multiple occasions. However, top party leaders have been more cautious, while leaving the possibility open.
"We shouldn't be impeaching for a political reason, and we shouldn't avoid impeachment for a political reason," Speaker of the House Nancy Pelosi, a Democrat who represents California, told NBC News in January.
But House Armed Services Chairman Adam Smith, a Democrat from Washington, told CNN in January it's not too soon to start the conversation.
"We will have to decide whether or not it's the correct course of action," Smith explained. "But certainly we should be discussing it and asking those questions and figuring out what the best course of action is."