Democrat Plans Impeachment Articles for Donald Trump on Day 1 of New Congress
Democratic Representative Brad Sherman of California has already introduced articles of impeachment against President Donald Trump in 2017. And he's planning on doing so once again on Thursday, alleging that Trump obstructed justice by firing former FBI Director James Comey.
But there's one big difference: There's a new Congress. Thursday marked the first day of the newly elected Congress, and the Democrats now control the House of Representatives.
"There is no reason it shouldn't be before the Congress," Sherman told the Los Angeles Times. "Every day, Donald Trump shows that leaving the White House would be good for our country."
While it doesn't seem likely all Democrats would approve of impeaching Trump—and Republicans would almost assuredly shoot down the effort in the Senate—Sherman told the Times, "Every member of the House will have to address [the issue] whether there are formal articles of impeachment pending."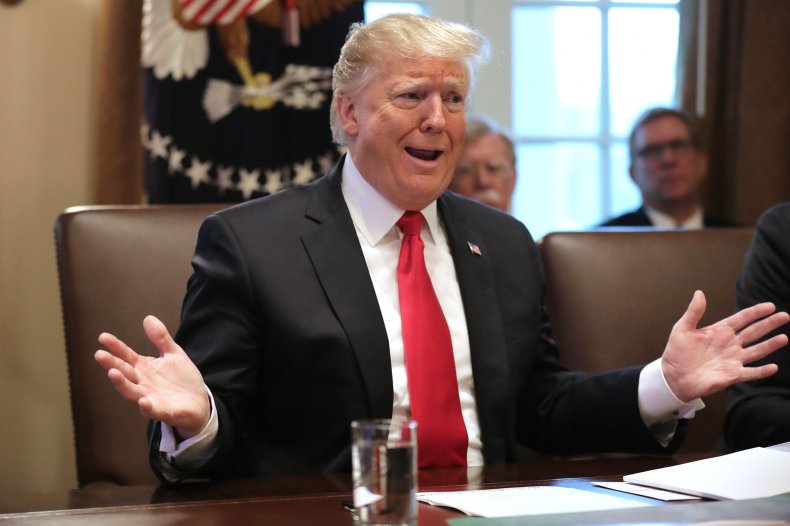 Incoming Speaker of the House Nancy Pelosi effectively took impeachment off the table as it became clear Democrats would take back the House in the November midterm elections.
"I don't think there's any impeachment unless it's bipartisan," she told CNBC as results came in on election night. "Our priority is to get results for the American people."
Still, CNN exit polls from the midterms showed that 40 percent of all Americans and more than three-quarters of Democrats supported impeaching Trump.
And Pelosi did seem more open to the idea of impeachment in a recent interview on NBC's Today show, although she said it would be divisive if Democrats did decide to do so.
"We shouldn't be impeaching for a political reason, and we shouldn't avoid impeachment for a political reason," Pelosi said on the program.
Amid the multiple probes of Trump, she added that she wasn't sure previous Justice Department guidance against indicting a sitting president was correct.
"I do not think that that is conclusive," Pelosi said. "I think that that is an open discussion. I think that is an open discussion in terms of the law."
Beyond the ongoing special counsel's probe into Russia's interference in the 2016 presidential race, federal prosecutors in New York have concluded that Trump directed payoffs shortly before the election that were campaign finance violations.