Donald Trump Pardons Mike Flynn 3 Years After Ex-Security Adviser Charged With Lying to FBI
President Donald Trump announced a full pardon of his former national security adviser Michael Flynn on Wednesday, calling the move his "great honor."
Flynn, a retired lieutenant general who worked on Trump's transition team after his 2016 election victory, had previously pleaded guilty to making false statements to the FBI before moving to withdraw his plea earlier this year.
"It is my Great Honor to announce that General Michael T. Flynn has been granted a Full Pardon," Trump tweeted. "Congratulations to @GenFlynn and his wonderful family, I know you will now have a truly fantastic Thanksgiving!"
White House Press Secretary Kayleigh McEnany said that the pardon was "finally bringing to an end the relentless, partisan pursuit of an innocent man" in a statement shortly after the decision was made. She added that Flynn had been "the victim of partisan government officials" bent on undermining Trump's 2016 election win.
Flynn twice pleaded guilty to lying to the FBI about a December 2016 conversation with Russian ambassador Sergey Kislyak during the agency's investigation of Russian interference in the 2016 election. He spent 22 days as Trump's first national security adviser before being fired after it was revealed that he lied about the same conversation to Vice President Mike Pence.
Flynn's sentencing was delayed multiple times before he attempted to overturn his conviction and withdraw his guilty plea in January. The Justice Department announced they were dropping charges against him in May, but U.S. District Judge Emmet Sullivan did not immediately accept the government's decision and ordered further hearings.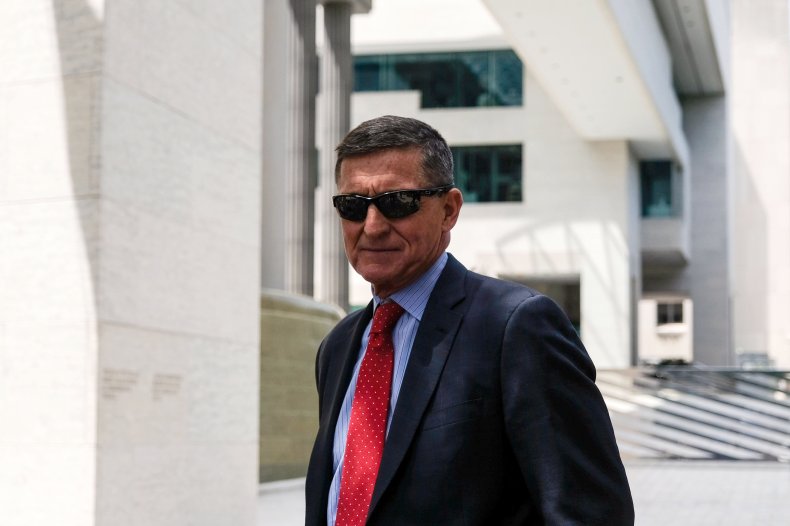 Flynn's pardon had been anticipated by many during the final months of the Trump presidency, which is set to end on January 20 when President-elect Joe Biden takes office. Trump has frequently spoken in support of his former adviser and said he was "strongly considering" the pardon in a March 15 tweet.
"This pardon is undeserved, unprincipled, and one more stain on President Trump's rapidly diminishing legacy," House Judiciary Committee Chairman Jerrold Nadler (D-N.Y.) said in a statement. "Michael Flynn was fired from the White house for lying to senior officials. He pleaded guilty—twice—to lying to federal investigators about his communications with a foreign adversary."
"The President's enablers have constructed an elaborate narrative in which Trump and Flynn are victims and the Constitution is subject to the whims of the President," Nadler added. "Americans soundly rejected this nonsense when they voted out President Trump."
In July, Trump granted clemency to his former adviser and longtime associate Roger Stone just before he was to serve a 40-month prison sentence following his conviction on charges stemming from the Russia probe.
Flynn was represented in court by Sidney Powell, a lawyer currently in the spotlight for promoting an evidence-free international conspiracy theory alleging that Trump was the victim of election fraud in his recent loss to Biden.
Flynn has praised Powell for "staying the course to prove the massive deliberate election fraud" in recent days, despite the Trump campaign distancing themselves from her.
Newsweek reached out to the White House for comment.