Donald Trump Will Not 'Survive' Paul Manafort's Testimony, Obama Ethics Chief Says
Donald Trump will struggle to keep hold of the presidency if his former campaign chairman Paul Manafort testifies to special counsel Robert Mueller, according to Norm Eisen, who served as President Barack Obama's chief ethics lawyer.
Manafort agreed to a deal with prosecutors last week, pleading guilty to two counts of conspiracy and agreeing to cooperate with Mueller's investigation into Russian interference in the 2016 presidential election and possible collusion with the Trump campaign. Manafort helmed the campaign at a crucial point in the summer of 2016, heading into the Republican National Convention.
"This is, I believe, is not the beginning of the end but the end of the beginning for Donald Trump," Eisen, who has been an outspoken critic of Trump, told ABC News's This Week on Sunday. "We have seen a new chapter. He is not going to survive Manafort's testimony."
Eisen earlier hinted at the reasons for his belief that Trump was in big trouble due to Manafort's cooperation. Mueller, he theorized, would not have offered Manafort, who in a separate trial last month was convicted on eight tax- and bank-fraud charges, a deal unless the political operative had some significant information on a major figure in the investigation.
"I would say there is no prosecutor alive who's more rigorous than Bob," Eisen said of former FBI Director Mueller. "I don't think given the nature of the fight that Manafort put up, the seriousness of the crimes, and the power of the evidence of those crimes, Jon, that this deal would have been offered absent some very powerful evidence."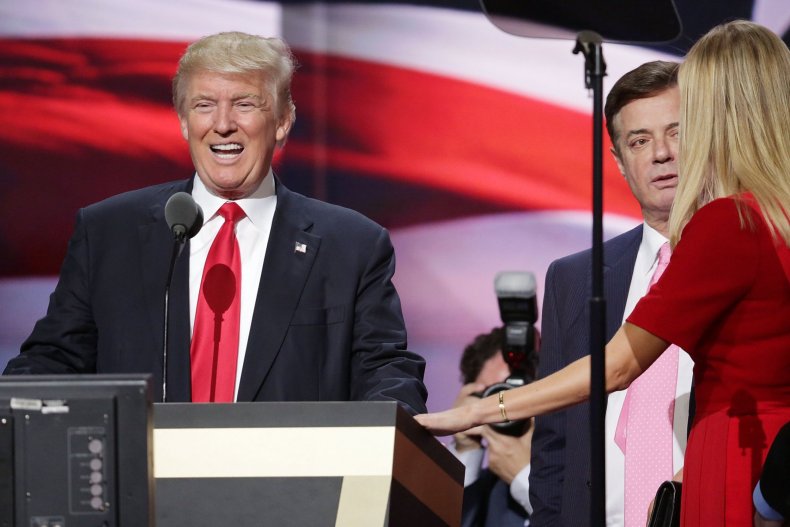 Eisen continued: "We don't know for sure, but I think there's a substantial possibility that this evidence that Manafort is offering will implicate somebody up the chain. Who is up the chain from Paul Manafort? Don Jr. … potentially the president himself."
Among the key events in the Trump campaign that Manafort was witness to was a now infamous June 2016 Trump Tower meeting. Donald Trump Jr. arranged the meeting with a Kremlin-connected lawyer having been promised "dirt" on his father's opponent, Hillary Clinton. A statement initially sent out by Trump Jr. and reportedly dictated by the president falsely claimed that the meeting was regarding adoptions.
Also thought to be a subject of interest to Mueller regarding the meeting is what Trump knew about it and when. Trump Jr. has testified to Congress that his father was unaware of the meeting, although that has since been questioned by some.
Appearing alongside Eisen on Sunday was Ken Starr, the independent counsel who in the 1990s led an investigation into President Bill Clinton that eventually led to his impeachment. Starr shared a similar view on the significance of Manafort's cooperation agreement.
"It is very likely that Paul Manafort has indicated through his counsel and directly that he can provide very helpful information, useful information to get to the bottom of what Bob Mueller and his team have been charged to do. So it is a very significant breakthrough," Starr told ABC News.