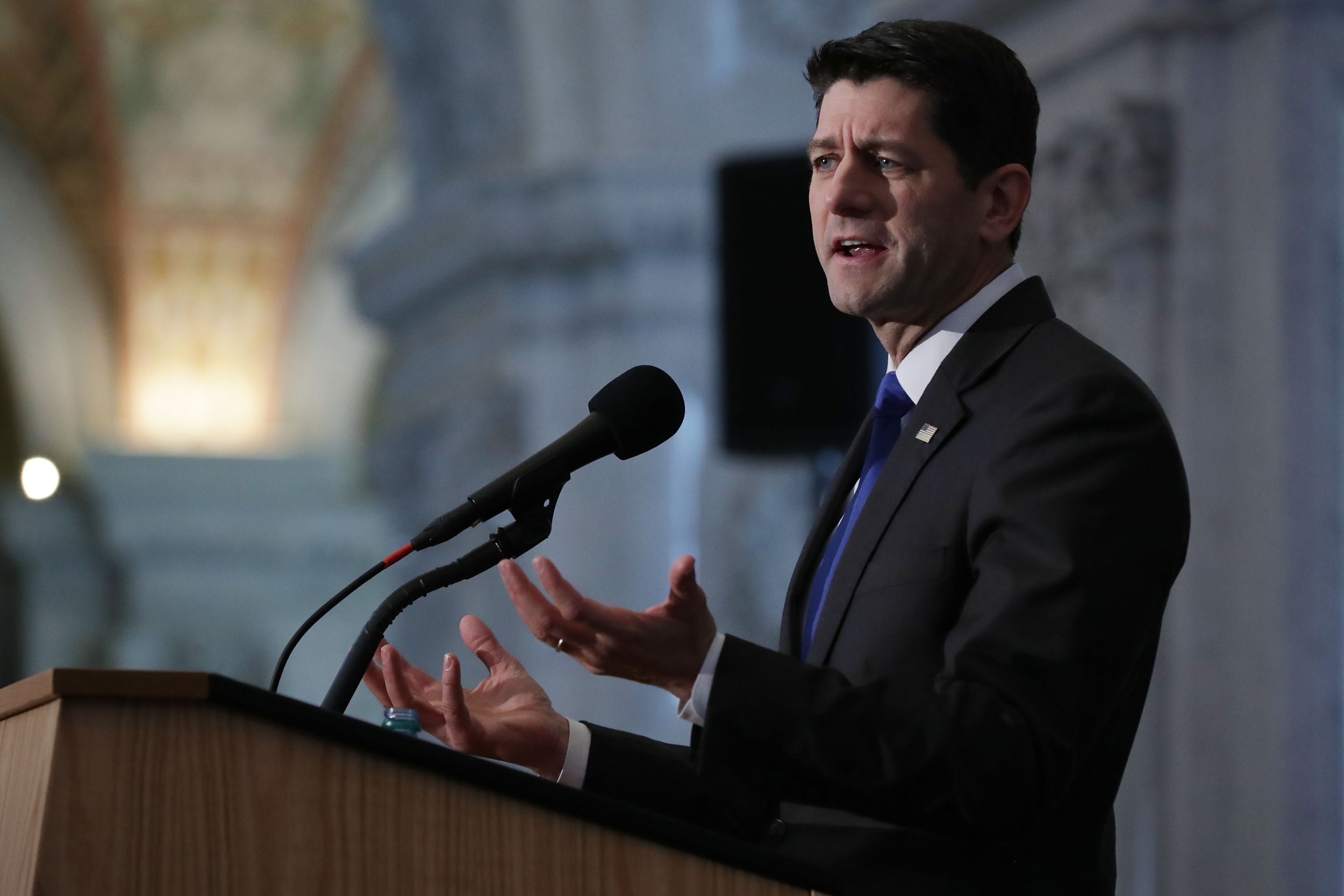 President Donald Trump has lashed out at former House Speaker Paul Ryan, accusing the ex-Wisconsin congressman of reneging on a 2018 deal to fund his controversial border wall.
In an interview with conservative website The Daily Caller, Trump complained that Ryan "went lame duck" at the end of his term and failed to deliver the funds for one of the president's most contentious campaign promises.
Ryan convinced the president to sign the mammoth $1.3 trillion omnibus spending bill in March last year in order to avoid a government shutdown. Trump told The Daily Caller he had his reservations about the proposal.
"Well, I was going to veto the omnibus bill and Paul told me in the strongest of language, 'Please don't do that. We'll get you the wall.' And I said, 'I hope you mean that, because I don't like this bill,'".
In his trademark bombastic style, Trump continued, "Paul told me in the strongest of terms that, 'Please sign this and if you sign this we will get you that wall.' Which is desperately needed by our country. Humanitarian crisis, trafficking, drugs, you know, everything—people, criminals, gangs, so, you know, we need the wall."
Within hours of signing the bill, Trump was already regretting his decision. "I will never sign another bill like this again," the president told Congress. "I'm not going to do it again. Nobody read it. It's only hours old."
Though the House eventually passed a $5 billion plan for the wall in December under Ryan's leadership, the Senate had already approved a separate measure that did not include the funds. As it would have needed 60 Senate votes to pass, Ryan's bill was considered dead on arrival.
Ryan's term ended in 2018, and he decided not to run for re-election for his Wisconsin seat. The Democrats then won the majority of the House in the November midterm elections, leaving Nancy Pelosi as speaker from early January.
"He went lame duck," Trump said of Ryan. "And once he went lame duck it was just really an exercise in waving to people and the power was gone so I was very disappointed. I was very disappointed in Paul because the wall was so desperately needed. And I'll get the wall."
Asked whether he thought he had been played by Ryan, Trump replied, "I don't want to say he lied. I think he probably meant it at the time, I guess. I hope. So I don't call that lying."
"But when he went lame duck, meaning, he said he's not running again—and it was very unusual because usually they'll do that sometime after an election and he didn't want to do that because it's somewhat misrepresenting and I understand that too. But maybe you don't run, okay? Maybe you just don't run."
Trump's interview with The Daily Caller came as Republicans and Democrats negotiate a funding bill to avoid another government shutdown. Last week, Trump and Pelosi agreed a temporary funding measure to end the 35-day closure—the longest in U.S. history.
After three weeks of stubborn demands for his "big, beautiful wall," the temporary relief measure was widely seen as an embarrassing climbdown and negotiating failure for Trump, who regularly boasts of his deal-making ability.
The president is still demanding $5.7 billion for his border wall. Democrats are refusing to provide any cash for physical barriers but have voiced willingness to fund other elements of border security.