Donald Trump's Policies Could Cause U.S. to Run Out of Avocados Within Weeks
President Donald Trump's repeated threats to shut down the southern border with Mexico could cause the United States to run out of avocados, and other agricultural products, within weeks.
"You couldn't pick a worse time of year, because Mexico supplies virtually 100 percent of the avocados in the U.S. right now," Steve Barnard, president and chief executive of Mission Produce, the largest distributor and grower of avocados in the world, told Reuters for a report published Monday morning. "California is just starting and they have a very small crop, but they're not relevant right now and won't be for another month or so."
On March 30, Trump reiterated his attacks on immigration, Mexico and Central American nations in a series of tweets. He again suggested that he would simply shut down the Mexican border to stop asylum seekers and other immigrants from attempting to enter the U.S.
"Mexico must use its very strong immigration laws to stop the many thousands of people trying to get into the USA," he wrote. "Our detention areas are maxed out & we will take no more illegals. Next step is to close the Border! This will also help us with stopping the Drug flow from Mexico!"
On March 29 he made a similar threat, suggesting that the "border closing would be a good thing" because Mexican authorities "just take our money and 'talk.'"
"When a border is closed or barriers to trade are put in place, I absolutely expect there would be an impact on consumers," said Monica Ganley, principal at Quarterra, a consultancy specializing in Latin American agricultural issues and trade, according to Reuters. "We're absolutely going to see higher prices. This is a very real and very relevant concern for American consumers."
Mexico currently supplies about half of the imported vegetables consumed in the U.S. and 40 percent of the imported fruit, Reuters reported. Alcohol such as tequila is imported as well. Mexico is America's third-largest trading partner after Canada and China, according to Fortune. In 2017, trade between the U.S. and Mexico totaled $557 billion.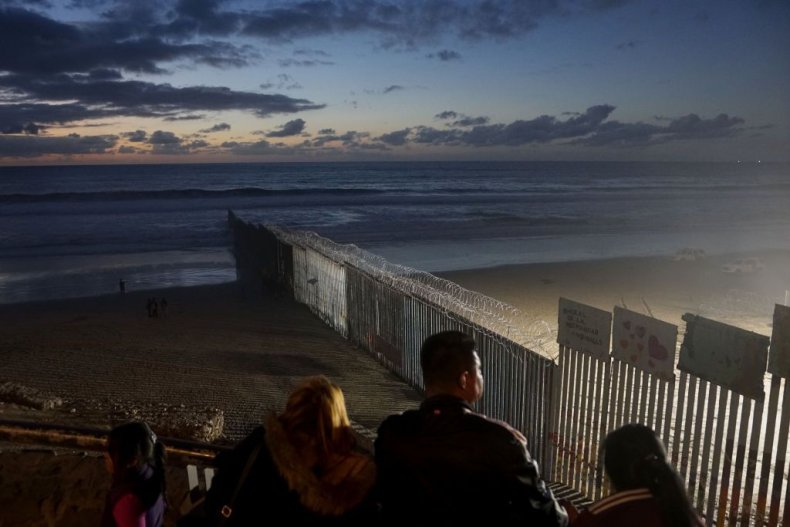 If Trump were to close the border, it could have serious repercussions for U.S. exports as well. Mexico is currently the largest importer of refined fuels, such as gasoline and diesel, from the U.S., and those fuels are often transferred over land. As they are generally transported via train, it's unclear if a shutdown would impact the traffic.
Maureen Meyer, director for Mexico and migrant rights at the Washington Office on Latin America (WOLA), told Newsweek that Trump's criticism of the U.S. southern neighbor was inaccurate. She noted that Andrés Manuel López Obrador, Mexico's new president who took office in December 2018, had taken steps to address the wave of Central American migrants traveling through his country toward the U.S.
"A large percentage of this population does not want to stay in Mexico, even if they are offered a legal way to do so," Meyer said. "Families and unaccompanied children from Central America who are seeking asylum have the right to do so in the country that they feel is best for them and where they feel safe, and that often is the United States."