Will Trump Be Indicted in 2018? Americans Say It's More Likely Mueller Will Exonerate Him
Almost half of voters think the Justice Department will clear President Donald Trump in the investigation into Russian interference in the 2016 election by the year's end.
A Politico/Morning Consult poll found that 48 percent of respondents said special counsel Robert Mueller will exonerate Trump in 2018, while just 37 percent said it was not too likely or not at all likely Trump will be cleared of any wrongdoing related to Russia's meddling and possible collusion with his campaign.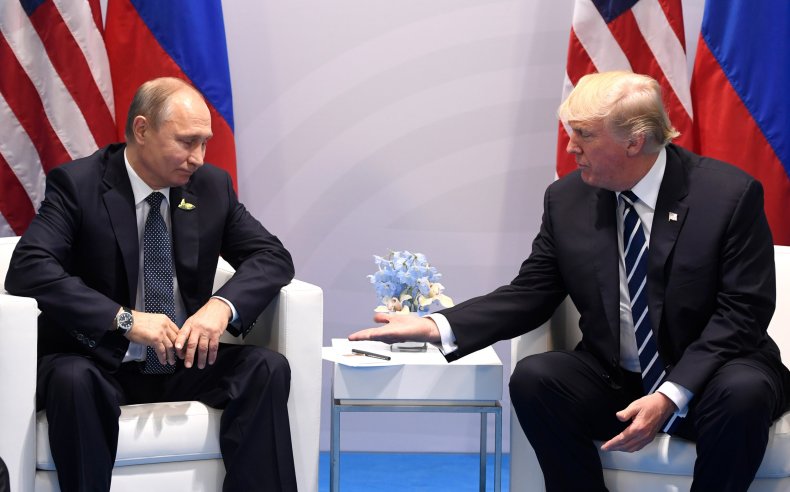 Mueller is reportedly in talks with Trump's legal team to arrange an interview with the president. The special counsel has also interviewed several current and former members of the Trump administration, including senior adviser Jared Kushner, White House communications director Hope Hicks, former press secretary Sean Spicer and former chief of staff Reince Priebus.
The White House has repeatedly said it will fully cooperate with the investigation, though Trump has also repeatedly called it nothing more than a "witch hunt." Mueller's team has already indicted four advisers from the Trump campaign, two of whom have pleaded guilty to lying about their contacts with Russians.
A plurality of voters also think Mueller will clear members of the president's family, though by a closer margin compared with Trump himself. Just 41 percent said it is somewhat likely or very likely that Mueller will indict a member of Trump's family on criminal charges in the coming year. Forty-six percent said charges are unlikely.
Despite the responses regarding the special counsel, 40 percent of respondents either had not heard of him or had no opinion of him. The remaining 60 percent were evenly split on their feelings toward Mueller: 30 percent viewed him favorably and the other 30 percent unfavorably.
The poll also found that less than a third of respondents, 32 percent, think Trump is likely to leave office in 2018. The poll was conducted on January 4 through 5, when the news cycle was dominated by Michael Wolff's new book, Fire and Fury: Inside the Trump White House, which describes the president as unfit for office. Headlines questioning whether Trump could be removed under the 25th Amendment, which allows the Cabinet to remove a president from power if he or she is "unable to discharge the powers and duties of his office," followed the book's publication, as did renewed speculation about impeachment.
A plurality of those surveyed also predicted a Democratic wave in the 2018 midterm elections. Nearly half, 45 percent, said Democrats would take control of the House, compared with just 38 percent who said that outcome was not too likely or not likely at all. The numbers were nearly identical for the Senate, with 46 percent saying it's likely Democrats will take control, while 38 thought it unlikely.
Pollsters interviewed 1,988 registered voters for the survey. Its margin of error is 2 percentage points.