Donald Trump Did Get Some Praise for Putin Comments—From Former KKK Grand Wizard David Duke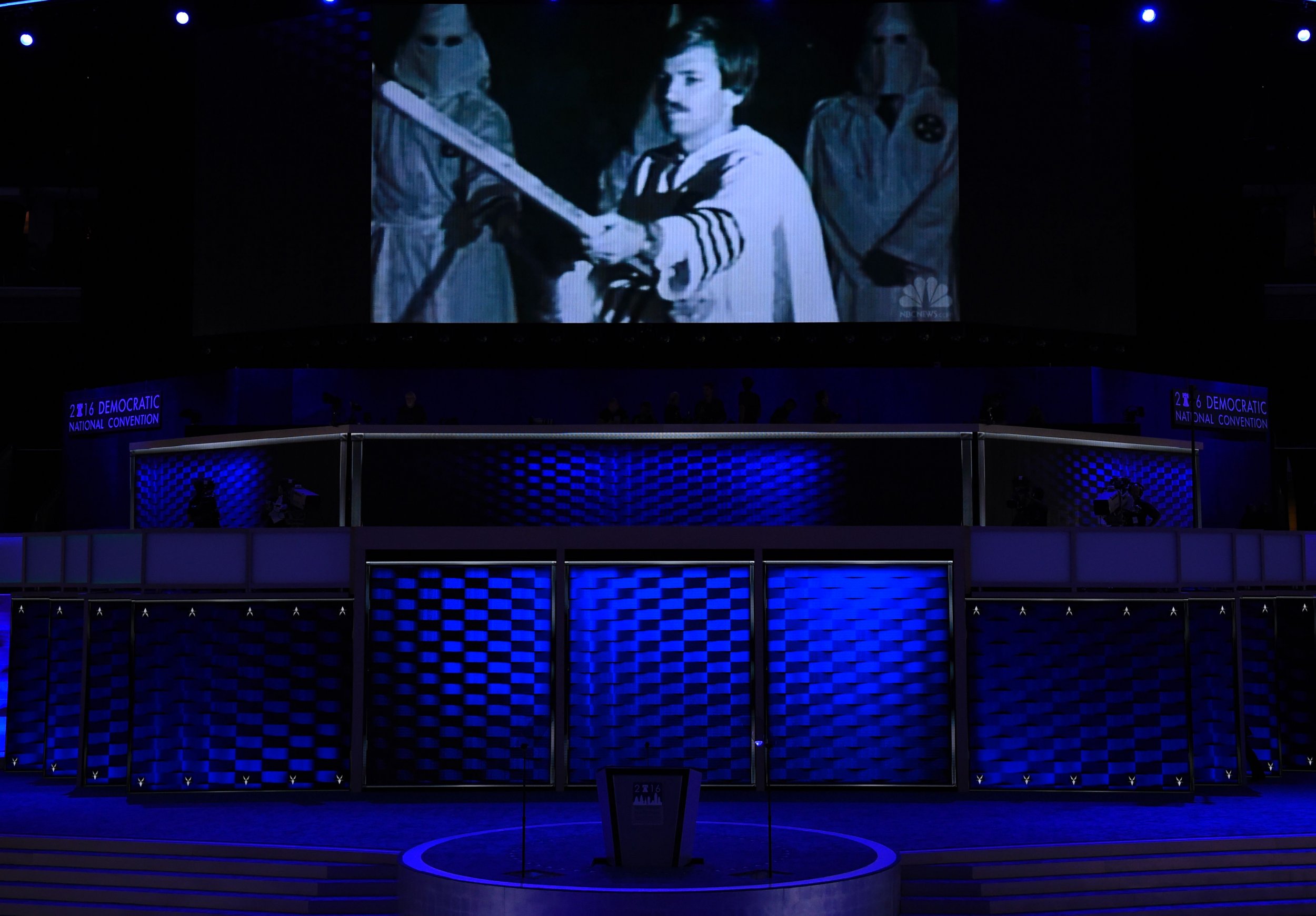 Democrats and some Republicans have criticized President Donald Trump for failing to take a hard stance against Russian President Vladimir Putin Monday. But Trump's performance garnered him at least one fan in the shape of former Ku Klux Klan Grand Wizard David Duke.
Related: Trump Defended KKK Members Because He Said 'Who Really Knows What the KKK Believes Now,' Book Claims
Duke said Trump's comments, which included appearing to buy in to Putin's denials of Russian election meddling, were "historic" and "courageous," adding that Trump was "a hero."
"What happened in Helsinki is Historic. In my lifetime I have never seen such a courageous attack on the whole of the ZOG, the Zionist Occupied Government of the United States and the Zionist Occupied Media!" Duke tweeted on Monday evening. "Today Trump is a Hero! Trump is no Jesus but they hate him as much!!!!!!"
Duke also applauded what he saw as growing common ground between the U.S. and Russia after Trump's Putin-friendly comments.
"Bravo Trump! Bravo Russia! Bravo to all the true American Patriots who put America first and Peace and Justice first before the Zionist Deep Evil State ruling American Media and Politics," Duke tweeted. "Russia has values America once had and America the values that Communist Russia had!"
The former KKK leader pinned an attack on the media to his Twitter profile.
"Trump called 'traitor' by every Zionist Deep State traitor and the real commies in Media from the New York Times to CNN and even Fox News," Duke tweeted. "The real meddling in every US Pres-election is the biggest Corp. Contributor Goldman Sachs & the Israel Foreign Lobby that rules Congress."
Duke has supported Trump's largely unpopular moves in the past.
When Trump blamed "both sides" for a deadly white nationalist rally in Charlottesville last summer, Duke tweeted "thank you" to Trump for "your honesty & courage to tell the truth about #Charlottesville & condemn the leftist terrorists in BLM/Antifa."
Duke endorsed Trump in the 2016 presidential election. Trump in February 2016 skirted a question of whether he condemned racist comments by Duke.
"I have to look at the group. I don't know what group you're talking about," Trump said. "You wouldn't want me to condemn a group that I know nothing about." Trump then tweeted that he disavowed Duke.
Among Trump's most controversial comments from the joint press conference in Helsinki was "I have great confidence in my intelligence people, but I will tell you that President Putin was extremely strong and powerful in his denial today."
Trump also said the U.S. and Russia were "getting together and we have a chance to do some great things."