Trump Says Obama Colluded and Obstructed Over Russia to Help Hillary Clinton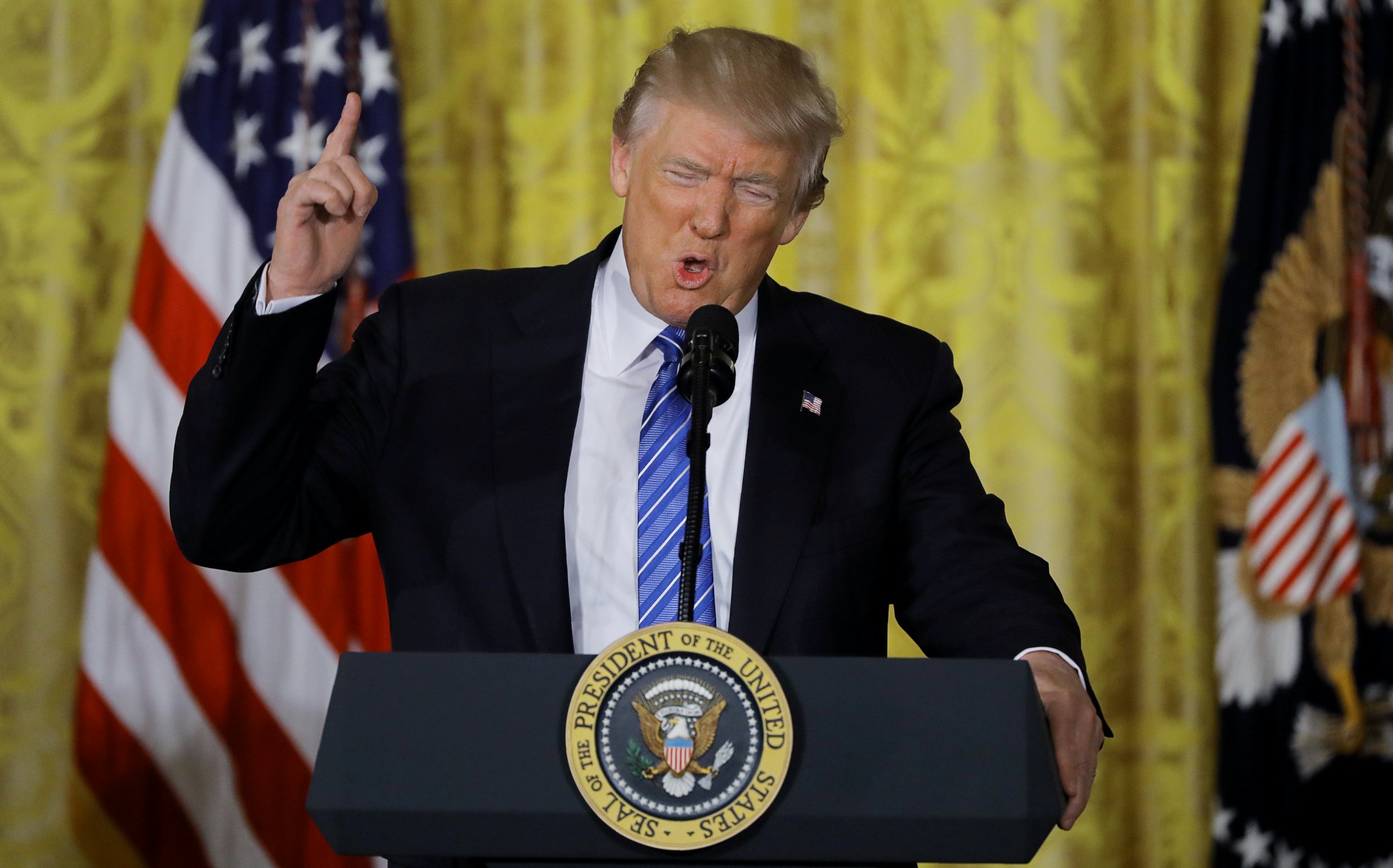 President Donald Trump kicked off the workweek by pointing fingers at former President Barack Obama for a foreign nation's intrusion in the 2016 U.S. election, using a series of tweeted statements to place blame on his predecessor.
The president apparently was harping on a blockbuster Washington Post article from last week that took readers behind the scenes of the Obama White House's attempts to reduce Russia's meddling in the election. Trump has taken it a step further, tweeting that the former president hadn't "choked" in dealing with Russia, as the article suggests, but instead "colluded or obstructed" in an effort to secure the election of Trump's Democratic opponent, former Secretary of State Hillary Clinton.
Related: Here's how Donald Trump could actually be impeached
"The reason that President Obama did NOTHING about Russia after being notified by the CIA of meddling is that he expected Clinton would win and did not want to 'rock the boat,'" Trump wrote before 9 a.m. in Washington. "He didn't 'choke,' he colluded or obstructed, and it did the Dems and Crooked Hillary no good."
In attacking Obama, Trump appears to be deflecting allegations that his 2016 presidential campaign colluded with the Kremlin to sway the election in his favor and against Clinton, as well as allegations that he obstructed justice by firing James Comey as FBI director. Comey at the time was ramping up a federal probe into Russia's involvement and actions the year prior. "The real story is that President Obama did NOTHING after being informed in August about Russian meddling," Trump continued.
The Monday morning tweets followed a Friday tweet in which Trump, after months of outright denial, appeared to finally admit Russia played a role in last year's election.
The Washington Post's reporting revealed the Obama administration "worried that any action they took would be perceived as political interference in an already volatile campaign" last year, as Trump was repeatedly claiming the election was rigged against him in favor of Clinton.
"Obama officials feared providing fuel to such claims, playing into Russia's efforts to discredit the outcome and potentially contaminating the expected Clinton triumph," the Post reported. "The assumption that Clinton would win contributed to the lack of urgency."
In looking back on the election's outcome and impact, one Obama official said, "It is the hardest thing about my entire time in government to defend.... I feel like we sort of choked."
Trump's first tweets on the issue, which arrived the same night the Post reported its story on the presidential election, proved the Russia probe was still weighing on the president's mind, at a time when White House officials and spokespeople are saying he is no longer thinking about the issue and would rather discuss the U.S.
Meanwhile, Democrats have put forth a bill promoting sanctions against Russia for intervening in the 2016 election. Senate Minority Leader Chuck Schumer says he hopes Trump will support the bill, rather than simply casting blame on another American president.
"The bottom line is, if Donald Trump wants to do something about Russia and Russian meddling, better than just saying Obama didn't do enough, support our sanction bill," Schumer said Sunday.