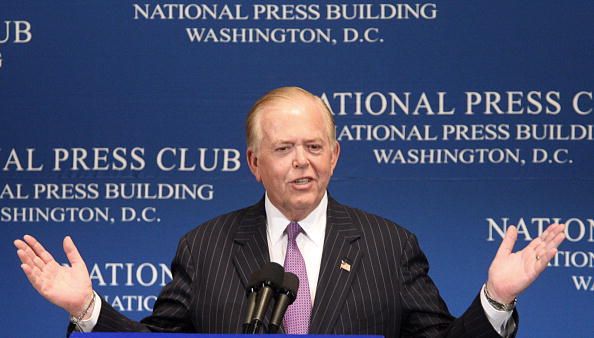 Fox Business Host Lou Dobbs defended President Donald Trump Monday even as other conservative news personalities disavowed his performance in Helsinki, Finland, that included suggesting he sided with Russian President Vladimir Putin over his own intelligence community's findings.
"I think that president handled himself perfectly," Dobbs said. "What would it have taken to satisfy the morons on those clips?"
Trump faced intense backlash Monday when, following a meeting with Putin, he cast doubt on the findings of his own intellience and Justice Department that Russia interfered in the 2016 election.
"I have great confidence in my intelligence people, but I will tell you that President Putin was extremely strong and powerful in his denial today," Trump said at the press conference. "There was no collusion. I didn't know the president. There was nobody to collude with. There was no collusion with the campaign," he added.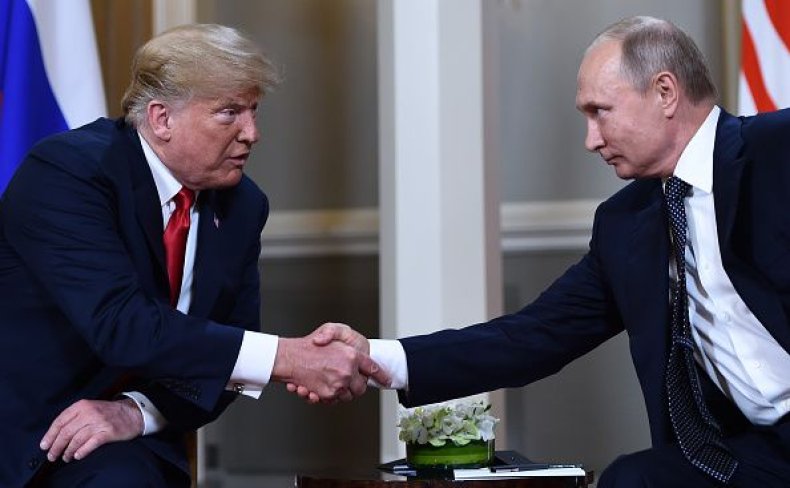 Trump's comments led to bipartisan outrage, even from some of the president's most vocal supporters. "President Trump must clarify his statements in Helsinki on out intelligence system and Putin," former Speaker of the House Newt Gingrich said Monday. "It is the most serious mistake of his presidency and must be corrected—immediately."
Dobbs's colleague on Fox Business Neil Cavuto called Trump's performance "disgusting."
"I'm sorry. It's the only way I feel. It's not a right or left things for me- it's just wrong," Cavuto said. "A U.S. president on foreign soil, talking to our biggest enemy or adversary or competitor, is essentially letting the guy get away with this and not even offering a mild criticism. That sets us back a lot."
Still, Dobbs was adamant in his defense of Trump Monday night.
"We've had a series of presidents who were outright jokes," he said. "And I'm talking Clinton. I'm talking Bush, and I'm talking Obama. The fact this country survived those three folks is amazing to me."
He added: "As I said today and many times before, 'I have GREAT confidence in MY intelligence people.' However, I also recognize that in order to build a brighter future, we cannot exclusively focus on the past," Trump responded to the outrage over his remarks in a tweet. "As the world's two largest nuclear powers, we must get along!"
Trump drew additional criticism for using the press conference to tout his win over Hillary Clinton in November 2016. "That was a clean campaign," Trump said. "I beat Hillary Clinton easily."