Former President Donald Trump sent condolences to the royal family and citizens of the United Kingdom following the death of Queen Elizabeth II on Thursday.
"Queen Elizabeth's historic and remarkable reign left a tremendous legacy of peace and prosperity for Great Britain. Her leadership and enduring diplomacy secured and advanced alliances with the United States and countries around the world," Trump said in a statement posted on his social media platform, Truth Social, on Thursday afternoon.
Trump added that the queen "will always be remembered for her faithfulness to her country and her unwavering devotion to her fellow countrymen and women."
"Melania and I will always cherish our time together with the Queen, and never forget Her Majesty's generous friendship, great wisdom, and wonderful sense of humor. What a grand and beautiful lady she was—there was nobody like her!..." Trump said.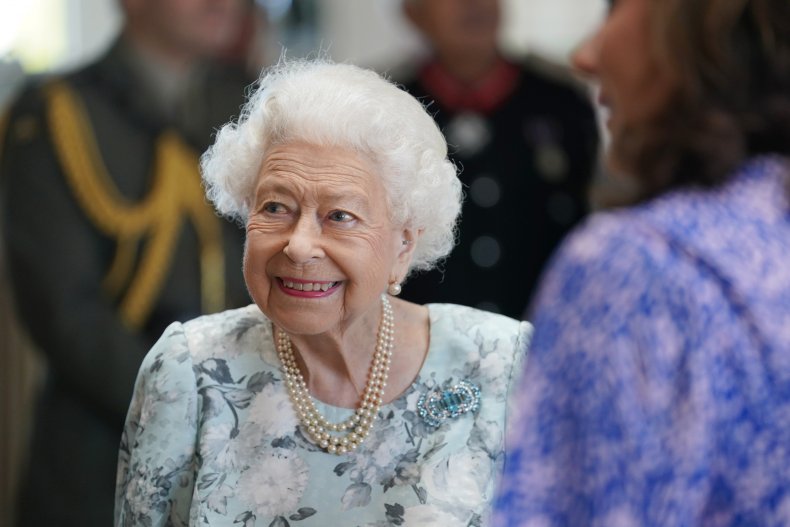 Buckingham Palace confirmed Thursday that the queen had died peacefully at Balmoral Castle on Thursday afternoon.
In a statement on Thursday, President Joe Biden said Queen Elizabeth II "defined an era."
"Queen Elizabeth II was a stateswoman of unmatched dignity and constancy who deepened the bedrock Alliance between the United Kingdom and the United States. She helped make our relationship special," Biden said.
In 2019, Trump visited the queen at Buckingham Palace. The former president delivered a speech at the time, and spoke of the U.S.-U.K. alliance during World War II.
"I offer a toast to the eternal friendship of our people, the vitality of our nations, and to the long, cherished, and truly remarkable reign of Her Majesty the Queen," Trump said.
Newsweek has reached out to Trump's press office for further comment.
Ingrid Seward, author of Prince Philip Revealed, told Newsweek on Thursday that Queen Elizabeth II died "at her favorite place in the world."
"It's not a surprise considering her age but it is still a shock because we saw her looking so cheerful only 48 hours ago, but this is the best way to go for her and for everybody, rather than a long drawn-out illness," Seward said.
Following his mother's death, Prince Charles will now become King Charles III. In a statement, Charles said: "We mourn profoundly the passing of a cherished Sovereign and a much-loved Mother. I know her loss will be deeply felt throughout the country, the Realms and the Commonwealth, and by countless people around the world."
Update 9/8/2022 at 3:30 p.m. ET: This article was updated to include additional information.