Trump Says He's The Least Racist Person Ever After Being Accused Of Making Racist Comments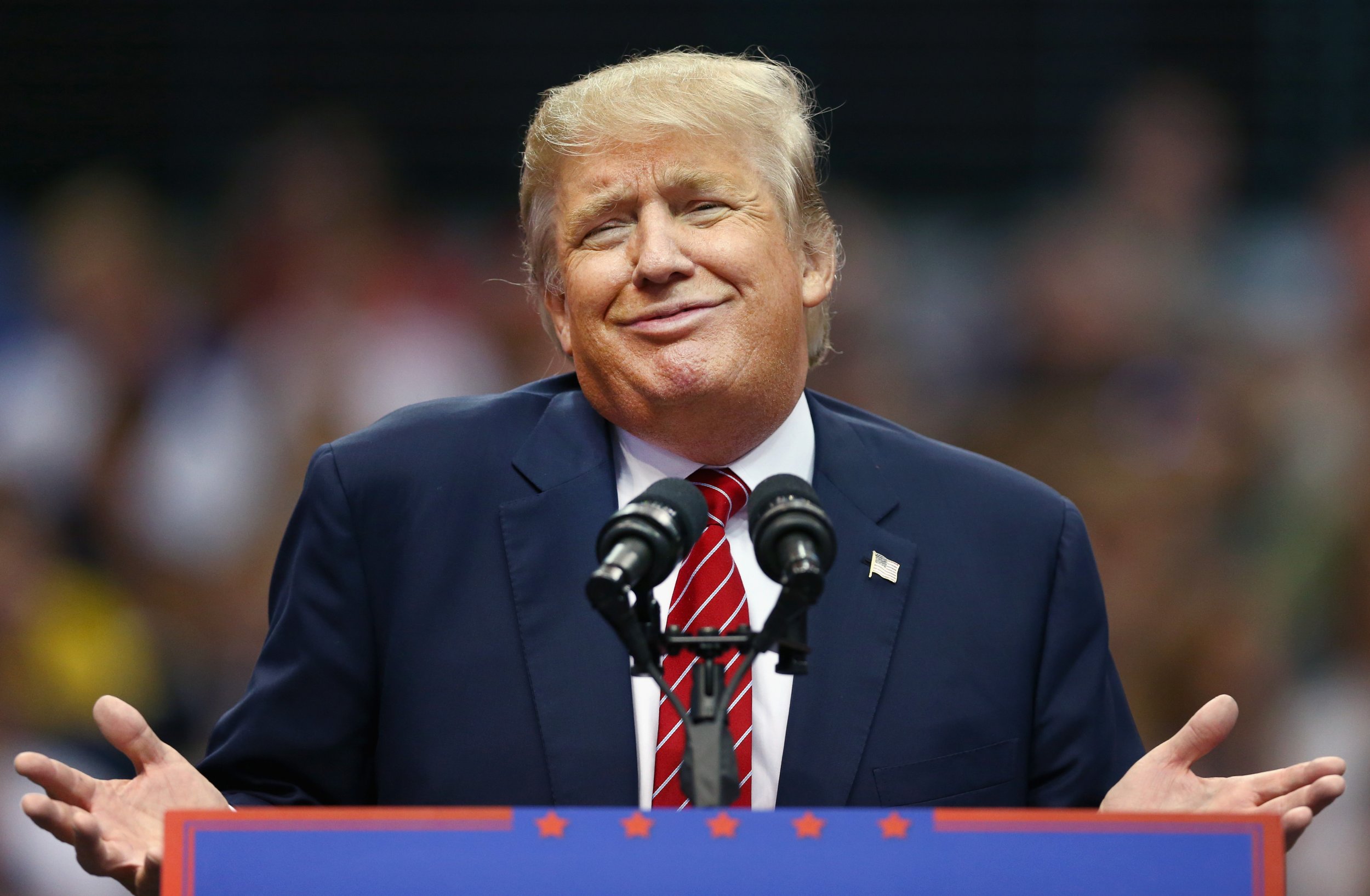 President Donald Trump has claimed he is "the least racist person" after being slammed over his alleged comments about people from "shithole" countries.
Talking to reporters Sunday, he also pointed to denials from other Republicans that he uttered the comment at all.
"No. I'm not a racist. I'm the least racist person you will ever interview," Trump said, according to The Hill.
The president added: "Did you see what various senators in the room said about my comments? They were not made."
His comments come following a report from The Washington Post about a Thursday meeting at the White House in which Trump reportedly said: "Why are we having all these people from shithole countries come here?" while discussing Haiti, El Salvador and several African countries.
Trump reportedly said, "Why do we need more Haitians?" according to people familiar with the meeting. "Take them out.
Over the weekend, a number of the president's allies suggested he had either not made the comment, or not used the word "shithole," while the president himself tweeted his own denial of the situation.
Trump himself has denied the claims, tweeting on Friday: "Never said anything derogatory about Haitians other than Haiti is, obviously, a very poor and troubled country. Never said "take them out." Made up by Dems. I have a wonderful relationship with Haitians. Probably should record future meetings - unfortunately, no trust!"
His alleged comments prompted claims of racism from prominent figures including John Lewis, who accused the president of racism and said seeing Trump speak at the proclamation recognizing the work of Martin Luther King Jr. was odd considering his remarks.
"There's not any way you can do that. It's unreal. It's unbelievable. It makes me sad. It make me cry," Lewis said in a Sunday interview with ABC's This Week.