44 Percent of White Americans Think Donald Trump Is Racist, New Poll Finds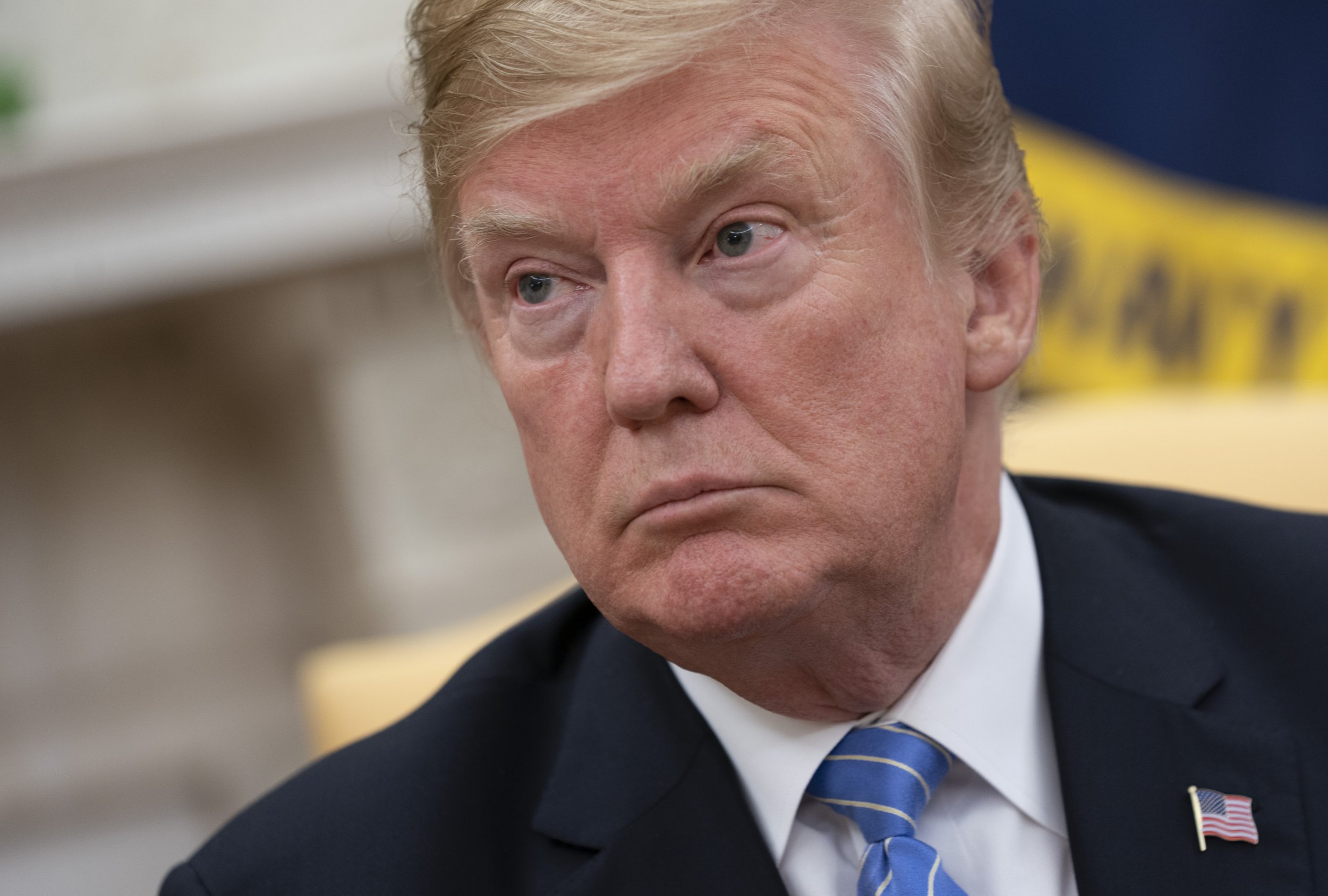 A fair number of white Americans think that President Donald Trump—who is, of course, white—is a racist, according to a new poll from Quinnipiac University on Tuesday.
Forty-four percent of white respondents said yes they thought the president was a racist when they were asked by the pollster, "Do you think President Trump is racist, or don't you think so?" Fifty-two percent of white respondents thought the former reality-TV star wasn't racist. Seventy-nine percent of black respondents thought Trump is racist as did 58 percent of Hispanic respondents, according to Quinnipiac University.
Predictably, there was a divide along party lines when considering whether the leader of the free world is a racist. Eighty-six percent of Democrats said Trump was a racist while just 11 percent of Republicans said the same.
Overall, nearly half of all respondents—49 percent—said the president was a racist, according to Quinnipiac University. Forty-seven percent said he was not. Meanwhile, a majority—55 percent—said Trump has emboldened people who hold racist beliefs. Forty-four percent thought that Trump's hard-line immigration stances were a result of racist beliefs while 50 percent thought the president had genuine concern about the United States' borders.
"The words are G-rated, but a punch to the gut of President Donald Trump's immigration policy," said Tim Malloy, assistant director of the Quinnipiac University poll, in a statement. "When it comes to the separation of immigrant kids from their parents, American voters are clearly appalled."
The Quinnipiac University survey polled 1,020 voters across the country from June 27 to July 1. It had a margin of error of plus or minus 3.7 percentage points.
Trump has regularly made comments that have led many to accuse him of racism. He even kicked off his campaign by making inflammatory comments about Mexican immigrants. "When Mexico sends its people, they're not sending their best," he said back in 2015. "They're not sending you. They're not sending you. They're sending people that have lots of problems, and they're bringing those problems with us. They're bringing drugs. They're bringing crime. They're rapists. And some, I assume, are good people."
Other polls have found results similar to that of Quinnipiac. Citing a poll from the Associated Press-NORC Center for Public Affairs Research, the Associated Press reported in February that nearly half of all white Americans thought Trump was racist.
According to the AP, Trump has previously told reporters, "I am the least racist person you have ever interviewed. That I can tell you."