Donald Trump Rages as DOJ Appeals Special Master Decision
Donald Trump is fuming as the Department of Justice (DOJ) seeks to block an independent arbiter from overseeing documents seized from his residence, deriding the government's move as a massive waste of time and money.
The former president on Thursday lashed out in a post to his Truth Social network after the DOJ signaled it would appeal a judge's approval of a special master that has said it will slow its investigation of Trump's alleged hoarding of classified documents. The appeal is the latest in the legal wrangling following the FBI's court-approved search of Trump's Mar-a-Lago residence in August.
"So now the FBI & Biden Department of 'Justice' leakers are going to spend Millions of Dollars, & vast amounts of Time & Energy, to appeal the Order on the 'Raid of Mar-a-Lago Document Hoax,' by a brilliant and courageous Judge whose words of wisdom rang true throughout our Nation, instead of fighting the record setting corruption and crime that is taking place right before their very eyes," Trump said in the post.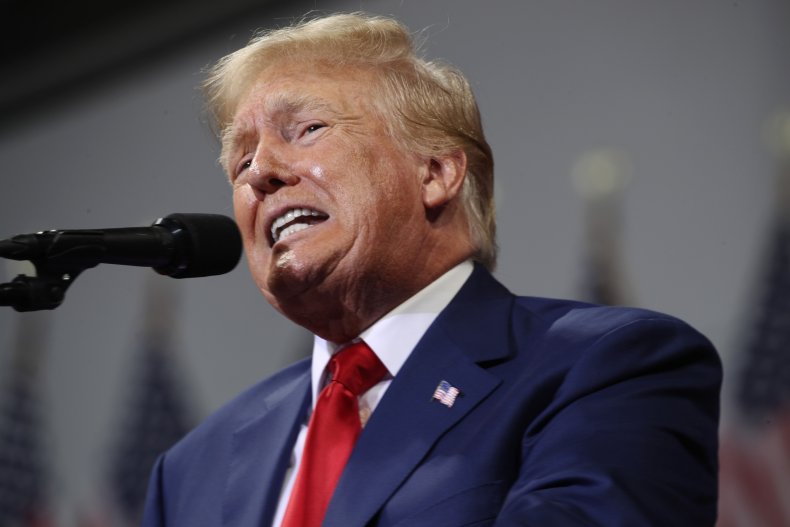 In a follow-up post, Trump rehashed his long-running grievances with federal law enforcement agencies, accusing them of leaking information, lying and planting "fake evidence."
The DOJ on Thursday filed a notice that it would appeal U.S. District Court Judge Aileen Cannon's decision earlier this week approving a request from Trump's lawyers to appoint a special master. Trump's lawyers argued the special master was needed to sort out personal materials or documents covered by attorney-client or executive privilege that were mixed in with other documents seized from his Florida home.
The DOJ has opposed appointing a special master, arguing that a "filter team" had already weeded out privileged documents and that legal precedent didn't support the appointment.
Included along with the notice of appeal is a DOJ filing asking the judge to temporarily pause her order preventing review of seized classified records, arguing it "will cause the most immediate and serious harms to the government and the public."
The filing was accompanied by a statement from Alan Kohler Jr., assistant director of the FBI's Counterintelligence Division, noting that agents seized 33 boxes of government materials from Trump's home that contained over 100 records marked "secret" or "top secret."
Kohler said the FBI needs to conduct a review of which documents are classified to determine the potential harm to national security if information was disclosed.
Newsweek reached out to the DOJ for comment.