Special Master Granted by Judge in Shock Win for Trump's Legal Team
A federal judge has granted former President Donald Trump's request to appoint an independent special master to review the documents seized in last month's raid of Mar-a-Lago, in a shock victory for the former president.
"The court hereby authorizes the appointment of a special master to review the seized property for personal items and documents and potentially privileged material subject to claims of attorney-client and/or executive privilege," U.S. District Judge Aileen Cannon wrote in an order Monday.
The decision has put a "brief pause" into the Department of Justice's (DOJ) ongoing investigation of Trump, as government investigators are now barred from "reviewing and using the seized materials for investigative purposes" until the special master's review is complete.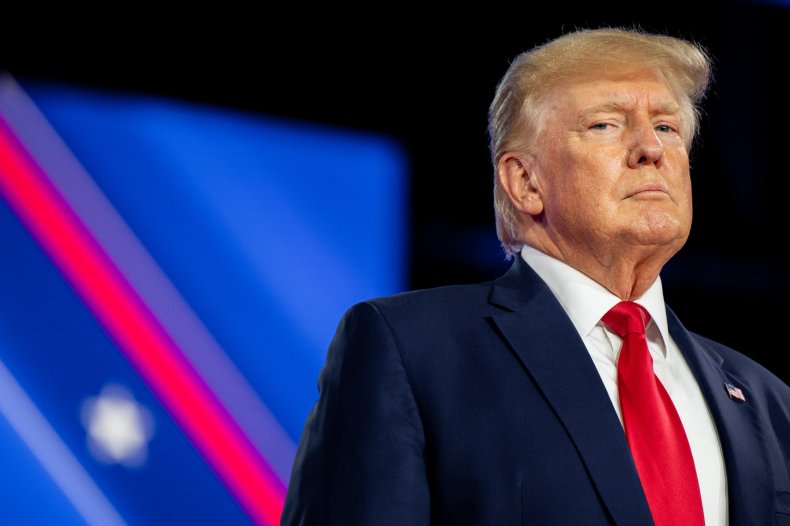 Trump's attorneys requested the appointment of a special master to protect the former president's rights, arguing that some of the documents taken in the search are "presumptively privileged" because they involve presidential communication with advisers.
"It is unreasonable to allow the prosecutorial team to review them without meaningful safeguards," Trump's attorneys said in their request.
"Short of returning the seized items to the movant [Trump], only a neutral review by a special master can protect the 'great public interest' in preserving 'the confidentiality of conversations that take place in the president's performance of his official duties,'" his attorneys wrote.
In response, the Department of Justice (DOJ) said a special master wasn't necessary because a "filter team" had already identified which documents contained privileged information. The DOJ also argued that a special master "makes no sense" in this case because "a former president cannot shield executive branch records from the executive branch itself," Reuters reported.
With this information in mind, some legal experts dismissed the request as a "delay tactic," and argued it likely wouldn't be granted.
In Monday's order, however, Cannon said members of the DOJ's investigative team had been "exposed to material that was then delivered to the privilege review team and, following another review, designated as potentially privileged material," sparking "questions about the adequacy of the filter review process."
"For now, the circumstances surrounding the seizure in this case and the associated need for adequate procedural safeguards are sufficiently compelling to at least get Plaintiff past the courthouse doors," Cannon wrote.
"This Order shall not impede the classification review and/or intelligence assessment by the Office of the Director of National Intelligence," Cannon also said.
Trump's team has until September 9 to propose a list of special master candidates.