Donald Trump Reacts to 'Hillary Lover' Meryl Streep's Criticism at the Golden Globes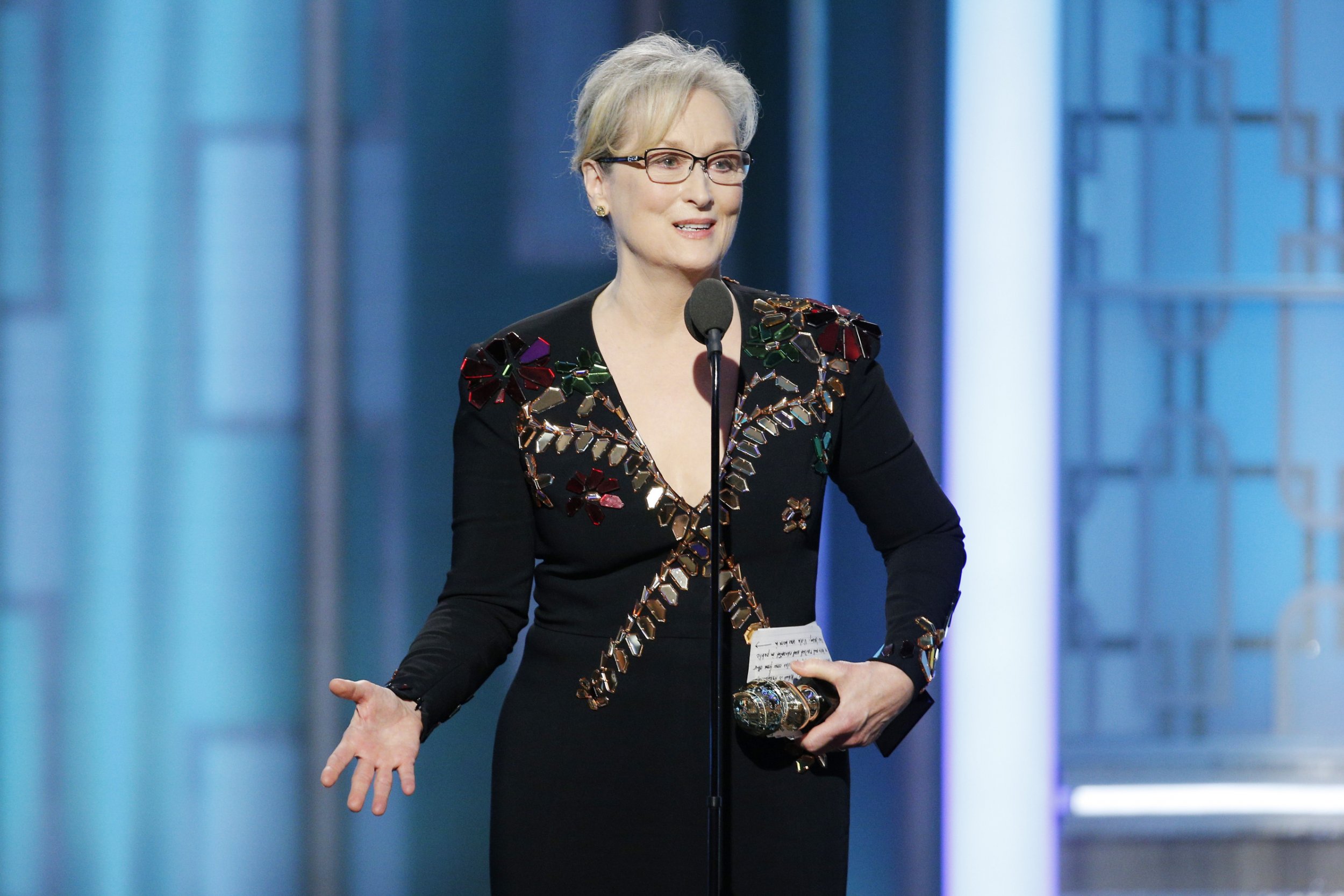 Updated | Meryl Streep's pointed-but-stirring speech about U.S. President-elect Donald Trump may have received applause from those attending the Golden Globe Awards, but the subject of her five-minute monologue was—typically—unimpressed.
Trump hit out at Streep on Twitter Monday morning, labeling her the "most overrated actress in Hollywood" and a "Hillary flunky," referring to Streep's campaigning for Democratic presidential candidate Hillary Clinton.
In her speech at the Globes, Streep, who was nominated for best actress in a musical/comedy for her role in Florence Foster Jenkins and honored with the Cecile B. DeMille lifetime achievement award, said it "broke my heart" to see Trump apparently mock a disabled journalist while on the campaign trail in 2015 "because it wasn't in a movie. It was real life."
In a stream of tweets Trump wrote:
Speaking to The New York Times, Trump called the Oscar-winning actor a "Hillary lover."
Trump reacted to Streep's remarks, telling the Times: "I was never mocking anyone."
"People keep saying I intended to mock the reporter's disability, as if Meryl Streep and others could read my mind, and I did no such thing," he added.
Trump did not react with his usual immediacy on Twitter because, he told the Times, he did not watch Sunday's Globes on NBC.
The president-elect said he was "not surprised" to be maligned—Hugh Laurie also took a shot at him—by "liberal movie people."
This article has been updated to include Donald Trump's tweets about Meryl Streep.