Ever the one for nicknames, President Donald Trump changed his branding of Senator Ted Cruz of Texas on Monday.
When the two politicians were previously locked in a battle to secure the Republican presidential nomination in 2016, the former reality TV star gave the senator a nickname focused on dishonesty. Now, the two are allies.
"He's not lying Ted anymore. He's beautiful Ted," Trump said as he left the White House to go campaign in Texas.
"He's Texas—I call him 'Texas Ted.' Ted Cruz and I had a very, very nasty and tough campaign," the president said. "And we have worked together very closely. And I like him a lot. I actually like him a lot."
Cruz is in the middle of a re-election battle, facing off against Democratic challenger Beto O'Rourke, who used Trump's words against the senator in a debate last week.
"Senator Cruz won't be honest with you," O'Rourke said. "He's dishonest. It's why the president called him 'Lyin' Ted,' and it's why the nickname stuck. Because it's true."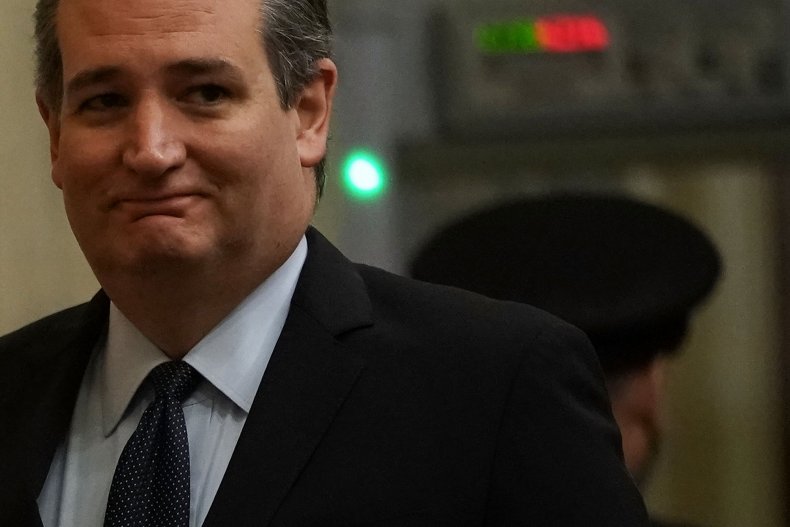 Trump is set to host a large rally at the Toyota Center in Houston on Monday, in part, to help Cruz. The two are somewhat unlikely allies, considering Trump ruthlessly attacked Cruz and his family during the 2016 campaign. Trump insulted the looks of Cruz's wife, Heidi, suggested Cruz's father was involved in the assassination of President John F. Kennedy and, of course, called Cruz a liar. The Texas senator, for his part, called the now-president a "sniveling coward" and a "serial philanderer," among other insults.
Now, Trump is very publicly backing Cruz. "Ted has my complete and total Endorsement. His opponent is a disaster for Texas - weak on Second Amendment, Crime, Borders, Military, and Vets!" the president tweeted in August.
O'Rourke has captured a lot of national attention and raised a ton of money, but it remains an uphill climb for him to topple Cruz in Texas, where a Democrat has not won a statewide election in more than two decades.
The RealClearPolitics average has Cruz up by about 7 percentage points, and the site's Senate map has the race as leaning GOP.