Donald Trump Releases Address to Nation With No Mention of Second Impeachment
President Donald Trump has released a video message following the successful vote to impeach him in the U.S. House. In his video statement, Trump didn't mention the impeachment, but he said he "unequivocally" condemns violence and called attempts to silence speech "wrong and dangerous," a presumable reference to his recent ban from Twitter and the takedown of the right-wing "free speech" platform Parler.
"I want to be very clear," Trump said in his video, "I unequivocally condemn the violence that we saw last week. Violence and vandalism have absolutely no place in our country, and no place in our movement."
"Making America great again has always been about defending the rule of law, supporting the men and women of law enforcement and upholding our nation's most sacred traditions and values. Mob violence goes against everything I believe in, and everything, our movement stands for," Trump said.
Trump then said the insurrectionists who rioted inside the U.S. Capitol would be "brought to justice."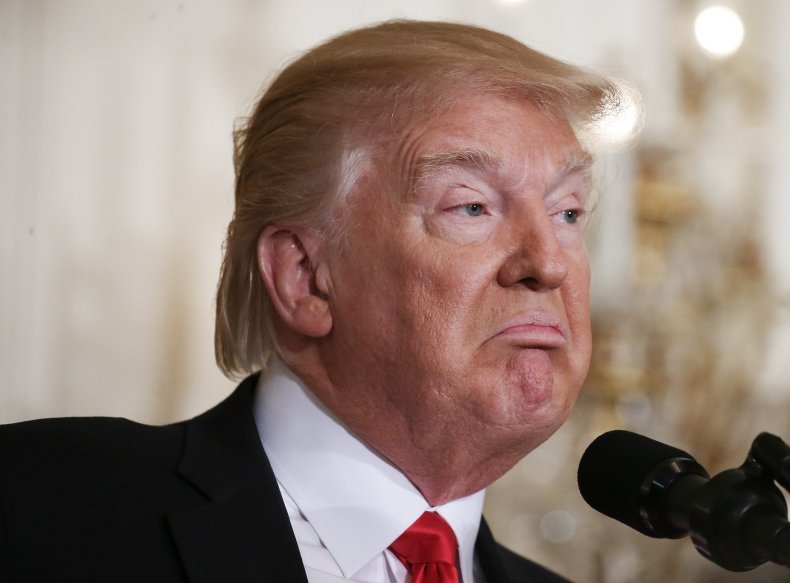 Trump also said that he has been briefed by the Secret Service about the upcoming protests at 50 state capitals, and he encouraged nonviolence and compliance with police, stating, "I am asking everyone who has ever believed in our agenda to be thinking of ways to ease tensions caused, calm tempers and help to promote peace in our country."
Near the end of his speech, Trump said, "I also want to say a few words about the unprecedented assault on free speech, we have seen in recent days. These are tense, and difficult times. The efforts to censor, cancel and blacklist our fellow citizens are wrong, and they are dangerous. What is needed now is for us to listen to one another, not to silence one another."
On Wednesday, a majority of the U.S. House of Representatives voted to impeach Trump on charges of "incitement of insurrection." As such, he is the only president in the nation's history ever to be impeached twice during his term.
The final vote was 232 in favor including 10 Republicans, 197 opposed and four abstentions, all Republicans.
Those who voted to impeach Trump accused him of inciting insurrectionists by regularly repeating widely debunked claims that a nationwide conspiracy of voter fraud caused him to lose the 2020 elections. Lawsuits making such claims, filed by the Trump campaign and Republican officials, have almost wholly been withdrawn or dismissed from courts due to lack of evidence.
At this Stop the Steal rally before the riots, Trump said, "We will never concede, it doesn't happen. You don't concede when there's theft involved.... We fight like Hell and if you don't fight like Hell, you're not going to have a country anymore."
During last Wednesday's riots, President Trump himself issued a video telling protesters, "I love you. You're very special," and also telling them to go home. In the video, he said, "We had an election. That was stolen from us. It was a landslide election, and everyone knows it, especially the other side. But you have to go home now. We have to have peace."
Five people died in the subsequent riot, including an insurrectionist shot in the neck as she tried to enter the House antechamber, a woman trampled to death by fellow Trump supporters and a police officer that insurrectionists beat to death with a fire extinguisher. Trump supporters also stole computer equipment, potentially constituting a national security breach.
Newsweek contacted the Trump campaign for comment.