Trump's Russia Ties Could Hurt Key U.S. Allies in the Middle East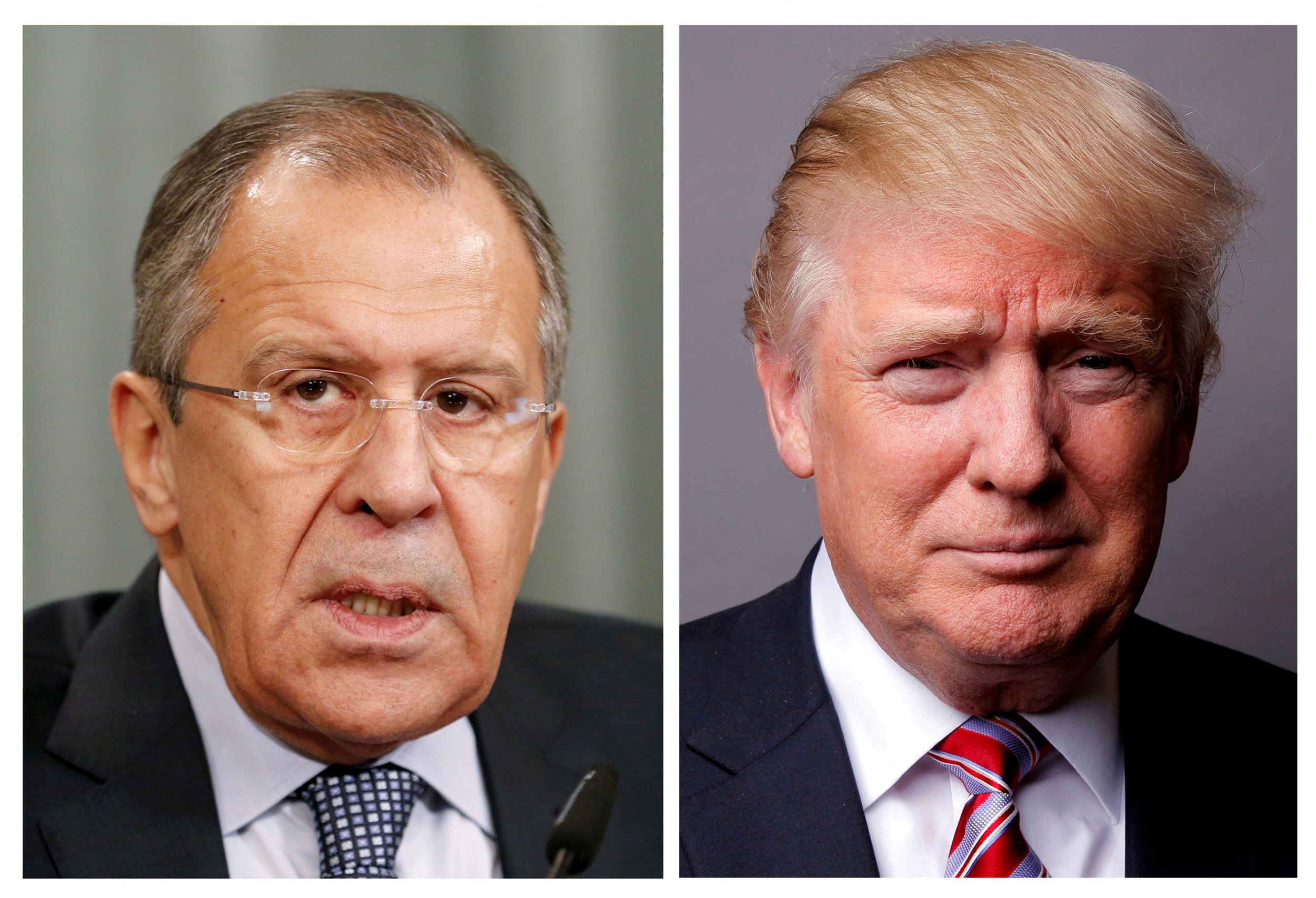 U.S. President Donald Trump has sparked fresh concern among global intelligence officials. On Monday, the Washington Post reported that the commander-in-chief had discussed highly classified information with Russian foreign minister Sergei Lavrov and Russian ambassador Sergey Kislyak. The intelligence, which The New York Times reports came from Israel, had been withheld from Washington's allies and from some people within government.
For Israel, and for America's allies elsewhere in the Middle East, the president's loose lips are also a cause for concern. During the meeting with Lavrov and Kislyak, Trump allegedly disclosed details of an Islamic State militant group (ISIS) plot involving the use of laptops on airplanes. According to the Post's sources, Trump told the Russians the name of the Syrian city in which ISIS was planning the attack; how it hoped to achieve it; and the harm the attack could have. He told them all this, officials said, without the approval of Israel.
From Ankara to Riyadh, officials working to defeat ISIS might be rethinking how much they tell the United States. Has Trump now endangered America's national security and cost Washington allies in the Middle East?
Israel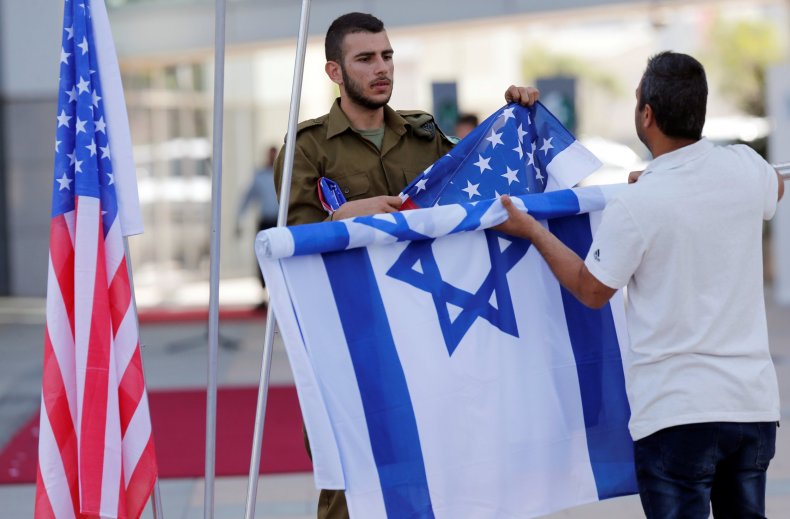 Israel has one of the closest intelligence-sharing relationships with the United States. But Israeli intelligence circles had already raised concerns about Trump's closeness to the Russian government—subject to an ongoing investigation—and the potential for sensitive information to pass into Moscow's hands and onto Israel's enemy, Iran. Those fears now seem justified. An Israeli Foreign Ministry spokesperson declined Newsweek's request to comment further on the Times report that Israel was the country that provided Washington with the information on the ISIS plot.
In reaction to the apparent disclosure, former Mossad chief Danny Yatom told the Jerusalem Post, before the publication of the New York Times' report, that Trump's actions, if confirmed, would be a "grave violation" of intelligence-sharing protocol.
As the full details of Trump's disclosure remain unknown, other Israeli officials were more cautious. They said Israeli disapproval rests on the terms of its intelligence-sharing agreement with America, which U.S. officials said had not been asked for its consent before Trump released the details.
"It very much depends on the circumstances here," says Yaakov Amidror, former head of Israel's National Security Council and national security advisor to Israeli Prime Minister Benjamin Netanyahu. "There is no one rule for all information. I think here, if there was such a leak, it very much depends on the specific nature of the leak and the information."
The Israeli political elite can question Trump about the breach in person next week as he is set to arrive for a state visit in a bid to revive the moribund peace process with the Palestinians. But ultimately, the U.S.-Israel counter-terrorism partnership is likely to ride out this diplomatic episode, says Ron Dermer, Israel's ambassador to the United States. "Israel has full confidence in our intelligence-sharing relationship with the United States and looks forward to deepening that relationship in the years ahead under President Trump," Mr. Dermer told the New York Times in an email statement.
A senior State Department official, speaking to Newsweek on condition of anonymity, declined to comment on Israel specifically but agreed—saying working-level relationships will be "maintained" for two reasons: "political leadership changes" but the security service personnel remain; and partners need to work with Washington.
"They said that about Wikileaks, they said that about the Snowden leaks as well," the official says, rebutting the suggestion that partners may be less forthcoming with intelligence. "I have not seen after any of these instances over the last few years, a drop off in willingness to talk about these things."
Turkey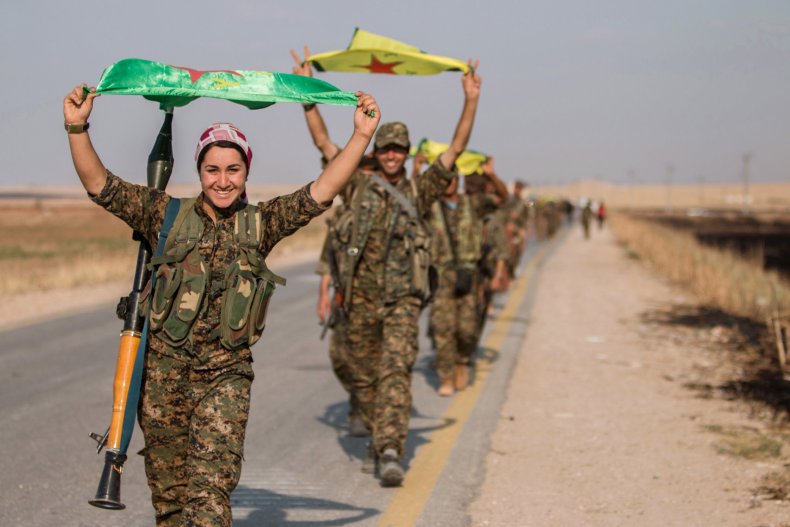 Tuesday marks the first meeting between Trump and Turkey's President Recep Tayyip Erdogan. Relations between the pair, which began well, had recently soured. With Ankara angry at the White House decision on May 9 to arm Kurdish fighters in Syria, the two leaders were likely to have a tense discussion.
Though Erdogan had pledged to use the meeting to try to dissuade Trump from assisting the Kurds, the Post's story will likely be on the agenda, says Fadi Hakura, manager of the Turkey Project at London's Chatham House think-tank. "It will make Turkey and its regional partners more wary of sharing information particularly on Syria with our U.S. counterparts."
But wariness, Hakura says, might not lead to reticence. "We should not exaggerate the implications of President Trump's behavior because the U.S. itself is a major source of information on the Islamic State for Turkey," he says. "Turkey cannot afford to rupture its intelligence-sharing relationship with the U.S., particularly since America provides more intelligence to Turkey than the other way round."
Jordan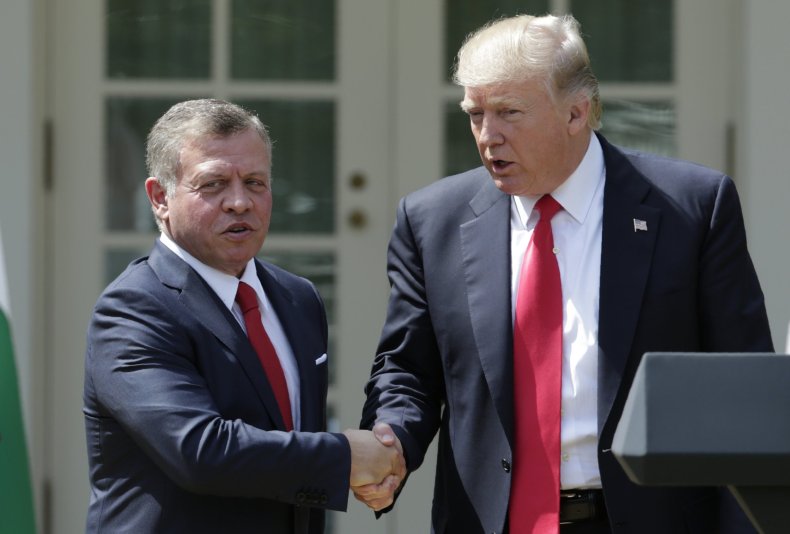 Erdogan is not the only foreign leader to have spoken with Trump Tuesday. At 9.30 a.m. Eastern Standard Time, the president spoke to Jordan's King Abdullah II, who visited the White House in April.
Despite Trump's indiscretion, one Western analyst doubts that Jordan will distance itself from Washington. The analyst, who has worked in the country and asked to remain anonymous so as not to jeopardize relationships there, told Newsweek: "Jordan first of all is very tight-lipped, it would never make a [public] expression of disapproval or concern. [Jordanians] are very professional and they know something like this is part of life."
The kingdom also has a vested interest in receiving as much information as possible about militant groups like ISIS. The country shares a border with Iraq and Syria and so faces the constant threat of extremist elements infiltrating the kingdom.
"Jordan values intelligence-sharing and contributes to it," the analyst says. "They're fully integrated into the common effort against Islamist extremism, there's no second agenda."
The Gulf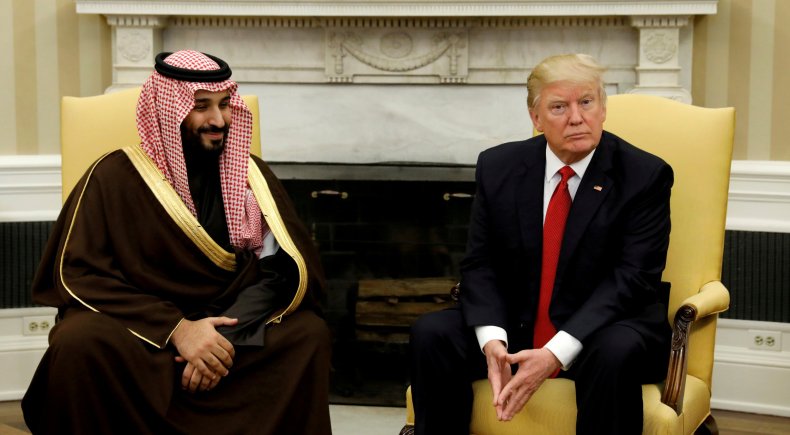 On his first foreign tour, Trump will stop in the Saudi Arabian capital of Riyadh on Friday. Counter-terrorism will be an important issue on the agenda. But how concerned will Saudi Arabia, an important intelligence-sharing partner with Washington, and other Gulf states be about Trump's alleged disclosure?
"I think Trump's unpredictability is going to cause allies to question whether or not they should provide information that's more sensitive," says Miriam Eps, regional analyst at the Bahrain-based security consultancy LeBeck International.
Those most concerned will be countries actively cooperating with the U.S. in the anti-ISIS coalition in Iraq and Syria, or with a vested interest in the Syrian civil war, namely Saudi Arabia, Qatar and the United Arab Emirates.
After Trump's slip, these partners may begin to withhold vital, sensitive information that it would have previously shared. This development could put "American lives at risk" and weaken cooperation with Gulf states and other global partners on counter-terrorism, Eps adds.
"I think it's not a Gulf or Middle East thing, even though that was the country that supposedly provided this information," she says. "I think it is a global ramification. Everybody is going to start second-guessing whether or not they can trust Trump."