Donald Trump: London Mayor Sadiq Khan Could be 'Exception' to Proposed U.S. Muslim Ban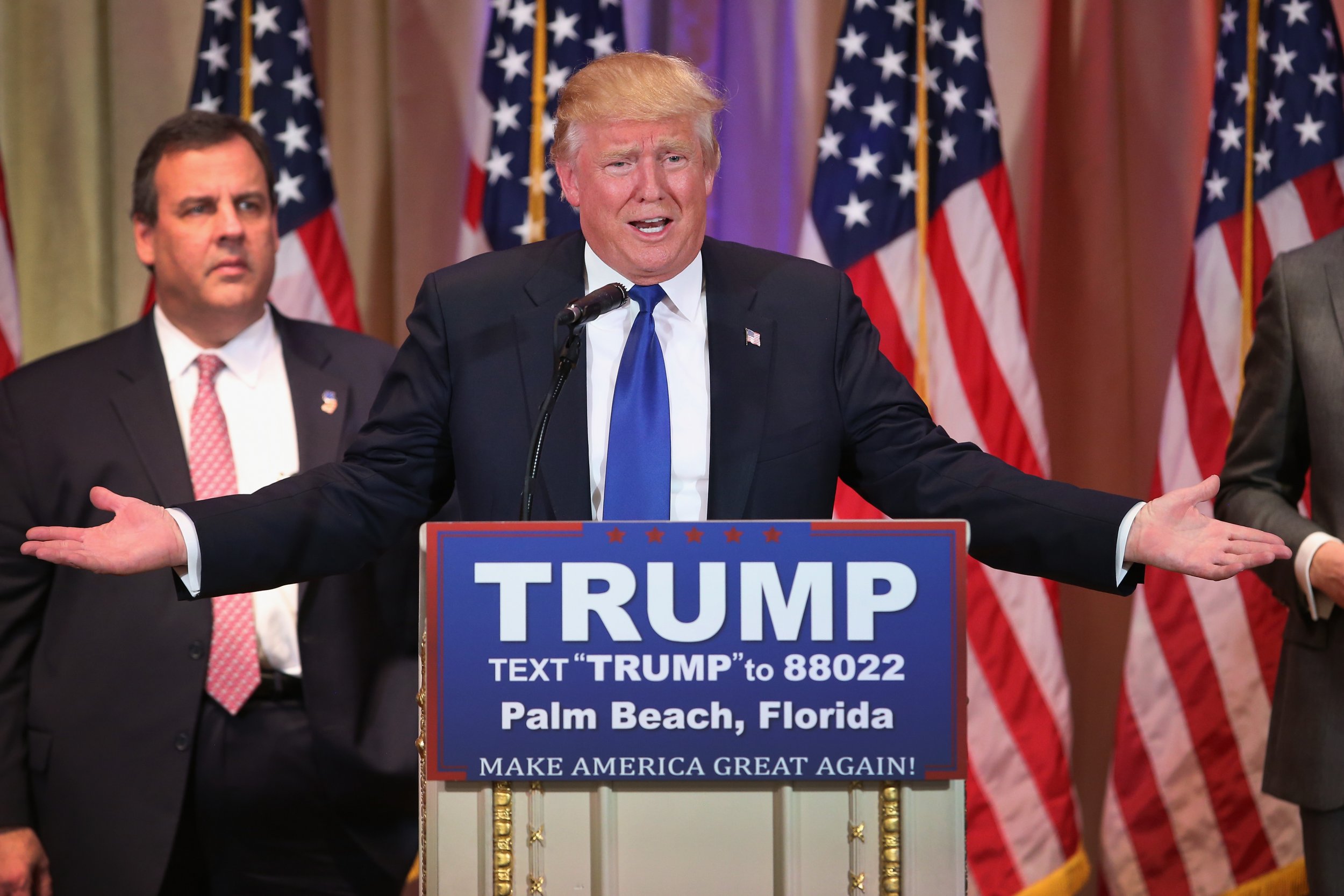 Newly-elected London mayor Sadiq Khan could be an "exception" to Donald Trump's proposed ban on Muslims entering the United States, the Republican presidential candidate said on Monday.
Trump—who has overcome 17 Republican opponents to become the party's presumptive candidate for presidential elections in November—controversially proposed a "total and complete shutdown" of U.S. borders to Muslims entering the country in the wake of the Paris and San Bernardino attacks, which were claimed by the Islamic State militant group (ISIS).
Khan, 45, was elected as the first Muslim mayor of a Western capital city on Friday after defeating Conservative candidate Zac Goldsmith in a campaign that was charged with religious rhetoric. The Conservative campaign had consistently alleged that Labour's Khan, the son of a Pakistani bus driver, had links to radical Islamists.
In an interview on Monday, Trump said that he was "happy to see" that Khan had been elected, The New York Times reported. Asked why he was pleased, Trump replied: "Because I think if he does a great job, it will really—you lead by example, always lead by example. If he does a good job and frankly if he does a great job, that would be a terrific thing." On the issue of whether Khan would be able to visit the U.S. under the proposed ban, Trump said: "There will always be exceptions."
Khan had accused the Conservatives of using a "Donald Trump playbook" during the mayoral campaign and told Time that he intended to visit the U.S. before January 2017, when the next U.S. president will be inaugurated, in case Trump is elected. "I want to go to America to meet with and engage with American mayors. If Donald Trump becomes the president I'll be stopped from going there by virtue of my faith," said Khan. "I'm confident that Donald Trump's approach to politics won't win in America."