Donald Trump Said He Passed More Laws Than Any Other President In His First Year. He Didn't.
President Donald Trump said Wednesday that he has signed more legislation in his first year in office than any American leader in history. The unadorned fact is that he has not.
Speaking to first responders at a firehouse in West Palm Beach Floridam, the president bragged he had signed more laws than Harry Truman. "You know, one of the things that people don't understand — we have signed more legislation than anybody," he said. "We broke the record of Harry Truman," the president added.
Related: Trump Presidency is tainted, not FBI, says watergate reporter Carl Bernstein
Politico reported that Trump may have been harking back to his first 100 days in office. The president did sign more bills in his first three months in office than than anyone since Truman - as opposed to more than Truman himself - but those days are long gone.
The latter two thirds of Trump's first year in office have been far less active. According to GovTrack the president has signed fewer pieces of legislation in his first year than any president since Truman's successor, Dwight Eisenhower.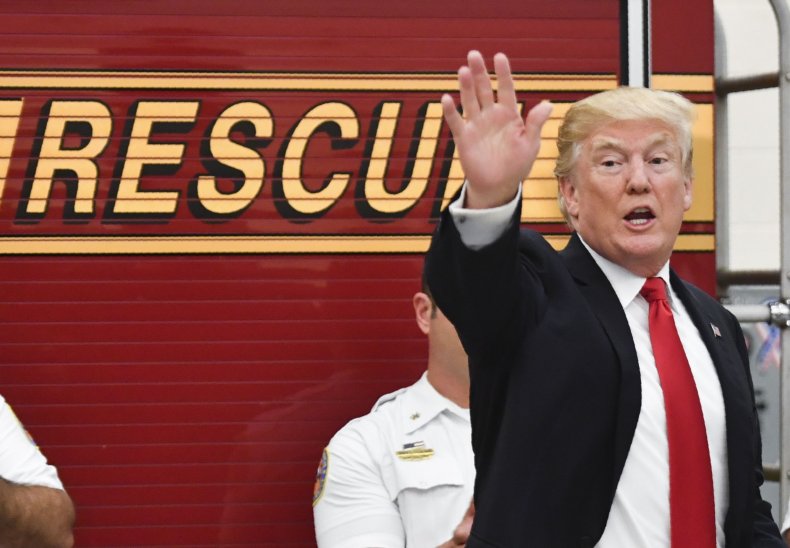 The report by the monitoring website was published as the president celebrated the passing of the GOP's $1.5 trillion tax-cut bill. Trump called the tax bill "the legislation of all legislation," adding that the law had been "the biggest there is."
Under the tax plan signed into law by the president Thursday corporate tax will be cut from 35 to 21 percent. The plan also cuts individual rates of tax.
Despite Trump's comments to the contrary, numbers show that in his first year the president has signed fewer bills that George W, Bush had at this point in his presidency and half as many as Bill Clinton and George H.W. Bush had signed in their first year.
Trump made the comments during an impromptu visit to thank first responders."I just want to thank everybody for the fantastic job you've done and are doing," he said. "What you do, in terms of paramedics and fire and all of the other things you do that people don't appreciate like they should. But we appreciate it."
The president's official schedule has had few public events over the holiday period. On Tuesday Trump played golf at his Mar-a-Lago resort with Georgia Senator David Perdue, professional golfer Bryson DeChambeau and former pro Dana Quigley.
In a Monday tweet he said he hoped everyone was having a great Christmas, writing that he would get back to work to "Make America great again" on Wednesday.