Donald Trump Says He Will Visit Israel 'Very Soon' to Meet Benjamin Netanyahu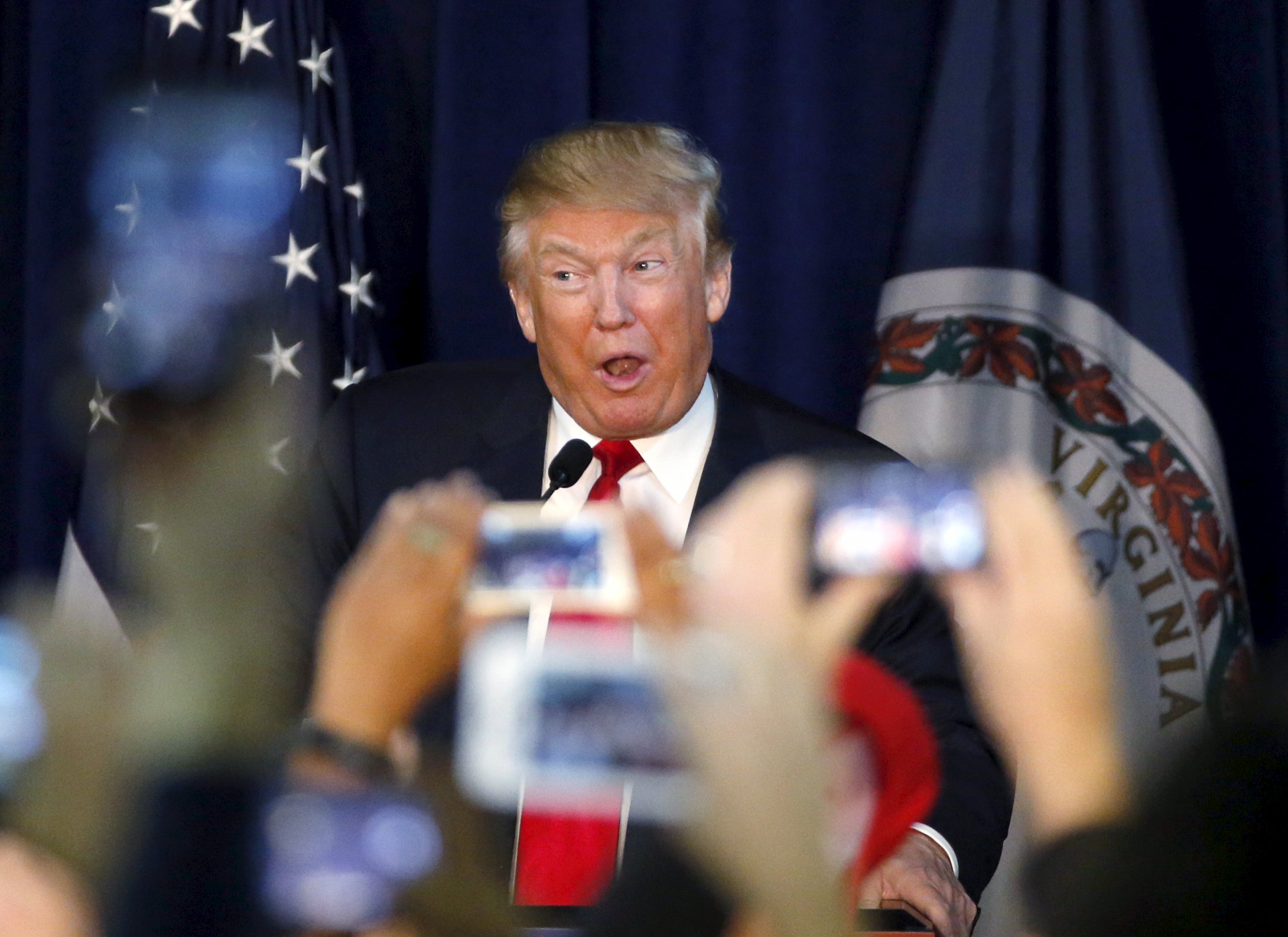 U.S. Republican frontrunner Donald Trump is to travel to Israel "very soon" to meet with Prime Minister Benjamin Netanyahu, he said at a presidential campaign rally on Wednesday.
Trump announced his plan to meet with the Israeli leader the day before the Republican Jewish Coalition presidential forum in Washington D.C., where 14 Republican presidential candidates will address the country's top Jewish Republicans. The coalition is financially backed by Jewish billionaire casino magnate Sheldon Adelson, a key Netanyahu supporter.
At the rally in Manassas, Virginia, an audience member asked Trump about his support for Israel. He revealed his plan, but only after saying that his "people" would not want him to.
"I love Israel, and Israel is our real strong supporter. I'm going to Israel, and I'll be meeting with Bibi Netanyahu, who's a great guy," Trump said, calling himself "very, very pro-Israel."
"He's a good man, he's worked very hard. He has absolutely no support from President Obama—absolutely none," he added.
An adviser for Netanyahu confirmed to The New York Times that a meeting had been arranged, but did not provide further details. Trump's campaign team is also yet to share any more information about his trip.
Trump has criticized Obama for the president's frosty relationship with Netanyahu, which reached new lows earlier this year. In March, the Israeli leader addressed a joint meeting of U.S. Congress on the impending Iranian nuclear deal after an invitation from then-Republican speaker John Boehner, without Obama's endorsement.
At Netanyahu's request, Trump appeared in a 2013 election spot for the Israeli leader. In the ad, Trump says: "You truly have a great Prime Minister in Benjamin Netanyahu. There is nobody like him. He is a winner, he is highly respected. He is highly thought of by all. Vote for Benjamin, terrific guy, terrific leader."
A number of other Republican candidates, such as Florida Senator Marco Rubio, Texas Senator Ted Cruz and Mike Huckabee, have already travelled to Israel to meet with Netanyahu.
This is just one in a series of controversial comments Trump has made on the campaign trail. At various points since he launched his presidential bid in June, the construction magnate appeared to mock a disabled journalist, suggested another journalist was asking tough questions because she was menstruating, questioned prominent Republican John McCain's war hero status, and likened Mexicans to rapists.
However, he remains top of the polls ahead of the Republican primaries, with one released by Quinnipiac University on Wednesday showing him in the lead with 27 percent, ahead of Rubio, who is in second with 17 percent, and Cruz and Ben Carson tied for third with 16 percent of the vote.