Donald Trump Says Not Yet Sure Whether He Supports Texas Abortion Law
Former President Donald Trump wouldn't say whether he supports the Supreme Court's refusal to block a Texas law that bans abortions after six weeks of pregnancy, but he did call the ruling "complex and also probably temporary."
In a 5-4 vote, the three Trump-appointed justices on the Supreme Court joined two other conservative justices to allow the Texas abortion law to take effect on Wednesday night. The state law effectively bans all abortions after six weeks, including in cases of rape and incest.
Trump dodged when asked by investigative journalist Sharyl Attkisson whether he agrees with the ruling.
"I will tell you this, we do have a Supreme Court that's a lot different than it was before it was acting very strangely and I think probably not in the interests of our country. I'm studying it right now. I know that the ruling was very complex and also probably temporary," Trump said in an interview on Sinclair Broadcasting Group's Full Measure.
"I think other things will happen. And that will be the big deal in the big picture, so we'll see what would happen but we're studying the ruling and we're studying also what what they've done in Texas," he continued, before expressing "great confidence" in Governor Greg Abbott, Attorney General Ken Paxton and Lieutenant Governor Dan Patrick.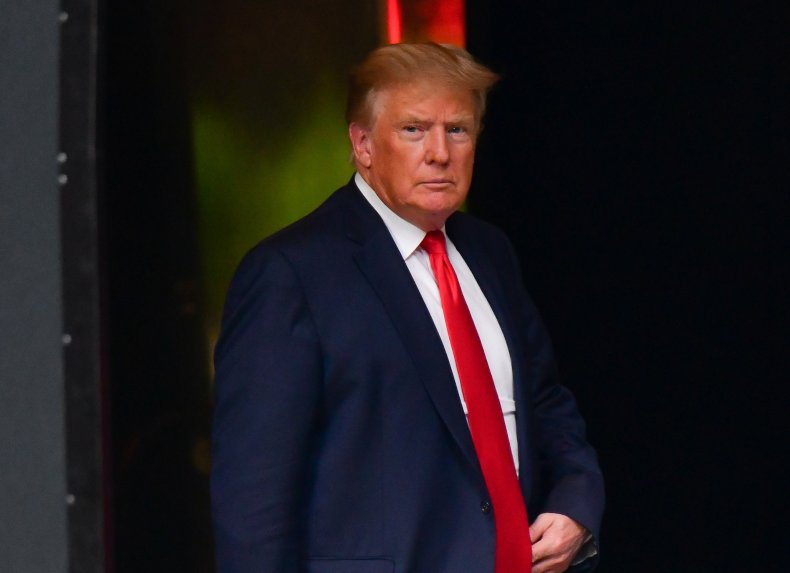 "There's a lot of great people in Texas and we have a lot of fans and a lot of support in Texas, so we'll be announcing something over the next week or two weeks," Trump added.
The Texas law allows citizens to sue individuals and clinics in the state for "aiding and abetting" abortions performed after six weeks.
The Supreme Court's majority said abortion providers failed to adequately address "complex and novel antecedent procedural questions" and left an option for providers to challenge the law again in the future.
Senator Bill Cassidy said Sunday that he believes the Supreme Court will ultimately overturn the state's ban on abortions.
"The ruling on SCOTUS was that the plaintiffs did not have standing. It had nothing to do with the constitutionality of Roe v. Wade. It was only on if the plaintiffs had standing," the Louisiana Republican said on ABC's This Week. "I think the Supreme Court will swat it away once it comes to them in an appropriate manner. If it is as terrible as people say it is, it will be destroyed by the Supreme Court."
Newsweek reached out to Trump representatives for comment.