Donald Trump Says Paul Ryan 'Knows Nothing' About Birthright Citizenship Days Before Midterm Elections
President Donald Trump lashed out at Paul Ryan on Wednesday, saying the house speaker "knows nothing" about birthright citizenship. Ryan previously went against Trump's proposed plan to sign an executive order eliminating the right to citizenship for children born in the United States.
"Paul Ryan should be focusing on holding the Majority rather than giving his opinions on Birthright Citizenship, something he knows nothing about!" Trump tweeted. "Our new Republican Majority will work on this, Closing the Immigration Loopholes and Securing our Border!"
In an interview with radio station WVLK on Tuesday, Ryan responded to Trump's plan to end birthright citizenship, saying he "obviously cannot do that."
"Well, you obviously cannot do that," Ryan said. "You cannot end birthright citizenship with an executive order. We didn't like it when Obama tried changing immigration laws via executive action, and obviously as conservatives, we believe in the Constitution."
Ryan went on to say the 14th Amendment was "pretty clear," and that any such action would require a "very very lengthy Constitutional process."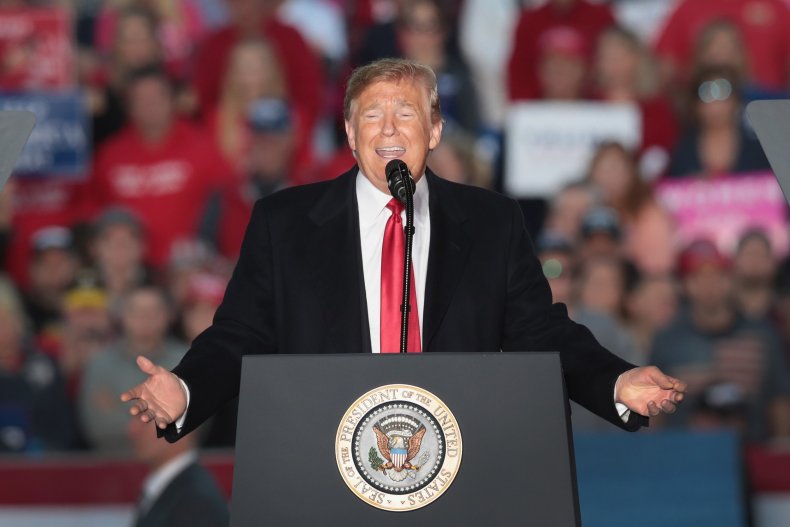 The president told Axios he planned to sign an executive order that would stop giving citizenship to children born on U.S. soil to noncitizen parents.
"It was always told to me that you needed a constitutional amendment," Trump said. "Guess what? You don't."
In another series of tweets on Wednesday, Trump reiterated his commitment to ending the policy. The president did not say he would do so by executive order this time, but said it would be ended "one way or the other."
"So-called Birthright citizenship, which costs our Country billions of dollars and is very unfair to our citizens, will be ended one way or the other. It is not covered by the 14th Amendment because of the words 'subject to the jurisdiction thereof.' Many legal scholars agree..." he wrote.
Senator Lindsey Graham said the matter would be reviewed, and that he would introduce legislation to deal with the issue.
"I have always contended it has become a magnet for illegal immigration in modern times," Graham tweeted.