Donald Trump: If I'm Elected, Vladimir Putin Is Not Going Into Ukraine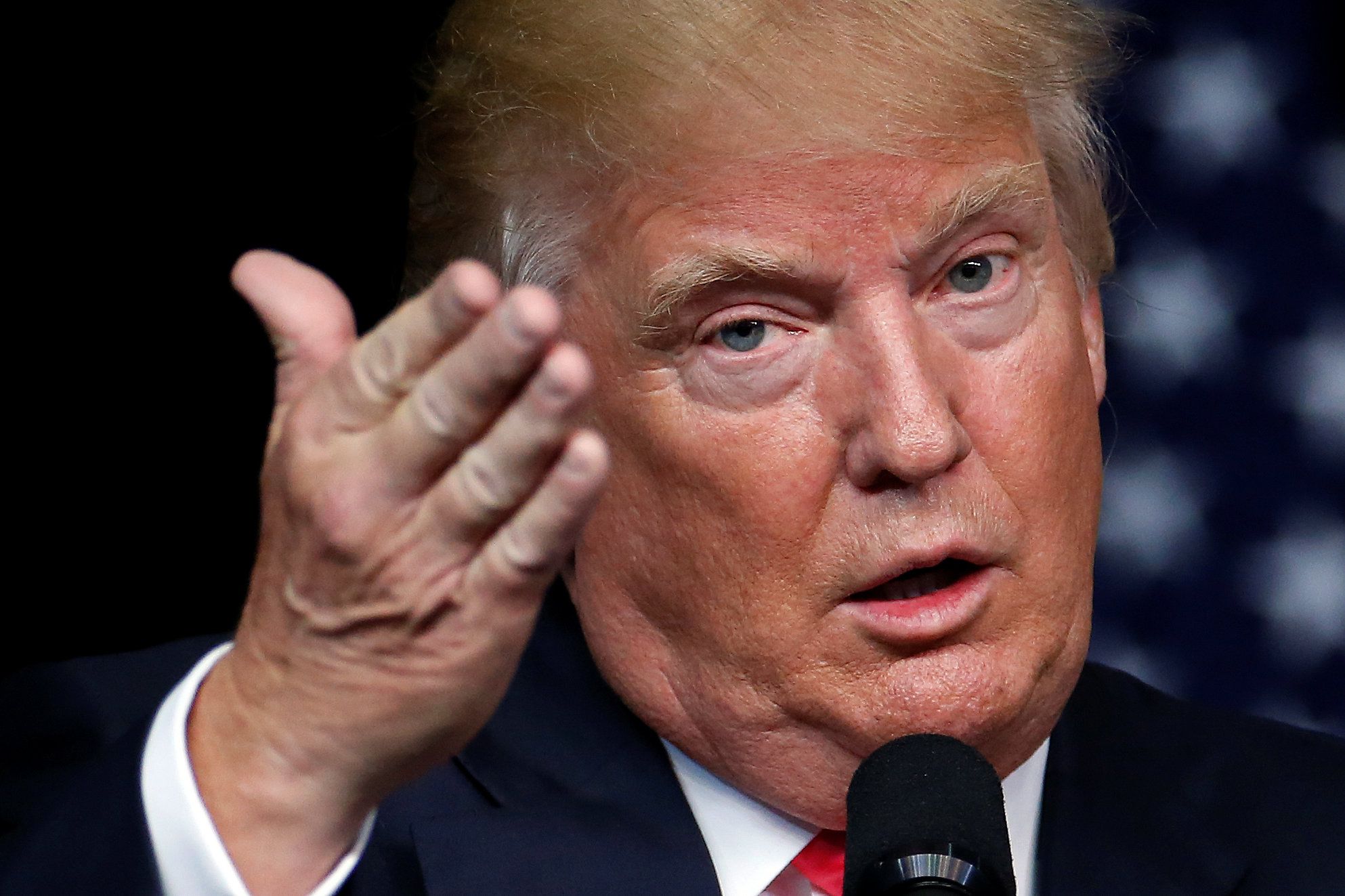 U.S. presidential hopeful Donald Trump has issued a cryptic message to Russia, promising that if he is elected then Vladimir Putin will not go "into Ukraine."
In an interview with U.S. broadcaster ABC that aired over the weekend, Trump was asked about Putin's presence in Ukraine.
He replied: "He's not going to go into Ukraine, alright? You can mark it down. You can put it down. You can take it anywhere you want." To which the puzzled interviewer asked: "Well, he's already there, isn't he?" referring to Russia's annexation of Crimea in 2014 and support for separatists in Ukraine's east.
"OK, well, he's there in a certain way. But I'm not there. You have Obama there. And frankly, that whole part of the world is a mess under Obama with all the strength that you're talking about and all of the power of NATO and all of this. In the meantime, he's going away. He take, takes Crimea."
Trump's response prompted much speculation about his possibly being unaware, or deliberately denying, Russia's military presence in Ukraine—a stance that is adopted by the Kremlin, but by few others.
On Monday, Trump responded on Twitter, in a bid to clarify his statements, acknowledging that he was aware Russia had "taken Crimea" and "continued to push" but that if he were president, Putin would not go further.
The explanation still did not make clear what Trump holds Crimea's status to be, inside Ukraine or not. When he was asked if he would advocate recognizing Russia's annexation, he said: "I'm going to take a look at it," before adding that "the people of Crimea, from what I've heard, would rather be with Russia than where they were. And you have to look at that, also."
Trump has a seemingly contradictory attitude towards Moscow. Last week, he encouraged Russian intelligence services to spy on his rival Hillary Clinton and her Democratic Party; previously, he has praised Putin's leadership and questioned whether U.S. support for NATO needs to be as unrelenting as it is. However, he has also said that he believes that Russia did not respect the U.S. enough and if a Russian plane approached U.S. military assets overseas, he would shoot it down.