Donald Trump Will Remain 'Neutral' on Israeli-Palestinian Conflict if President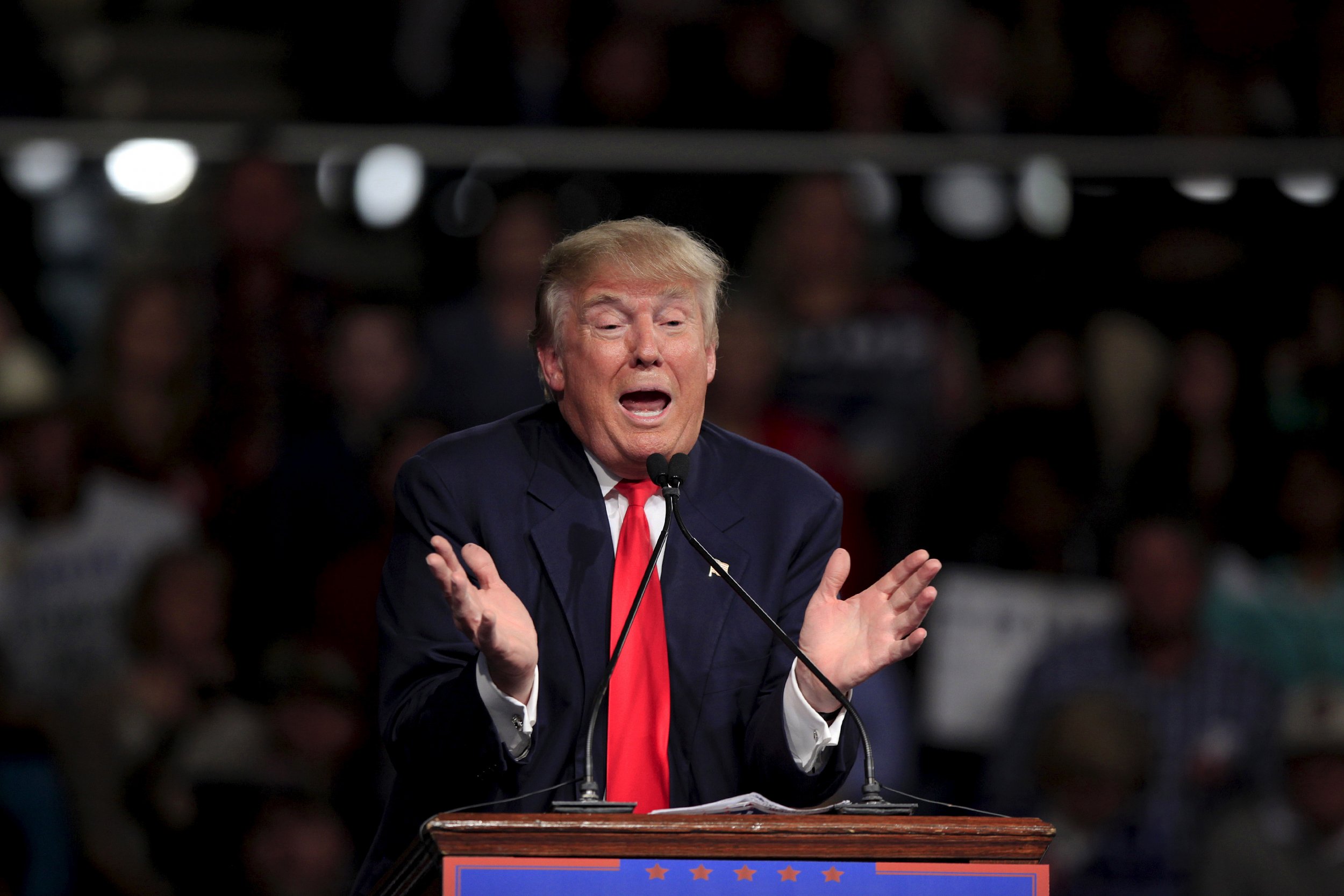 Republican frontrunner Donald Trump said Wednesday that he would remain "neutral" in the Israeli-Palestinian conflict if he became U.S. president and pledged to give finding a solution between the two sides "one hell of a shot."
Answering questions from voters at a town hall event in Charleston, South Carolina, Trump said that a deal between the two sides would be "probably the toughest agreement of any kind to make."
The Israelis and the Palestinians last held negotiations—brokered by U.S. Secretary of State John Kerry—in April 2014, but they collapsed over the failure of Israel to release a fourth batch of Palestinian prisoners and the unity deal between Palestinian President Mahmoud Abbas' Fatah party with the Palestinian militant faction Hamas, who control the Gaza Strip.
Trump was asked by the town hall event host Joe Scarborough who he felt was responsible for the lack of a peace accord between the two sides, but refused to be drawn on his opinion in the event that he reached the oval office.
"You know, I don't want to get into it, because… if I win, I don't want to be in a position where I'm saying to you and the other side now says, 'We don't want Trump involved,'" Trump said at the event hosted by MSNBC.
"Let me be sort of a neutral guy," he continued. "A lot of people have gone down in flames trying to make that deal. So I don't want to say whose fault is it. I don't think it helps."
However, the construction magnate did express scepticism that any deal could be made and said that if he was able to make a deal, it would have to last to be seen as successful.
"A lot of people say an agreement can't be made, which is okay. I mean, sometimes agreements can't be made," he said. "I was with a very prominent Israeli the other day. He says it's impossible, because the other side has been trained from the time they're children to hate Jewish people."
Trump has spoken of his positive views towards the Israeli government of Prime Minister Benjamin Netanyahu before. "I love Israel, and Israel is our real strong supporter. I'm going to Israel, and I'll be meeting with Bibi Netanyahu, who's a great guy," Trump said in December 2015, calling himself "very, very pro-Israel."
In 2013, at the Israeli leader's request, Trump appeared in an election ad for Netanyahu. In the commercial, Trump said: "You truly have a great prime minister in Benjamin Netanyahu. There is nobody like him. He is a winner, he is highly respected. He is highly thought of by all. Vote for Benjamin, terrific guy, terrific leader."