President Donald Trump asked South Korean President Moon Jae-in to relay a message of friendship to North Korean leader Kim Jong Un during the weekend's Group of 20 Nations Summit in Buenos Aires, it has emerged.
Speaking to reporters on Saturday as he left Argentina on his presidential plane, Moon reportedly said Trump had asked him to tell Kim that he "likes him" and will help the North Korean leader "get what he wants."
"President Trump asked me to forward to [Kim] these messages; he has a very friendly view of Chairman Kim Jong Un and likes him. He hopes to fully carry out the remaining agreements (from their June summit in Singapore) together with him so that he will make Chairman Kim Jong Un get what he wants," Moon said, according to The Associated Press.
Read more: Donald Trump was only world leader to reject climate change in G20 statement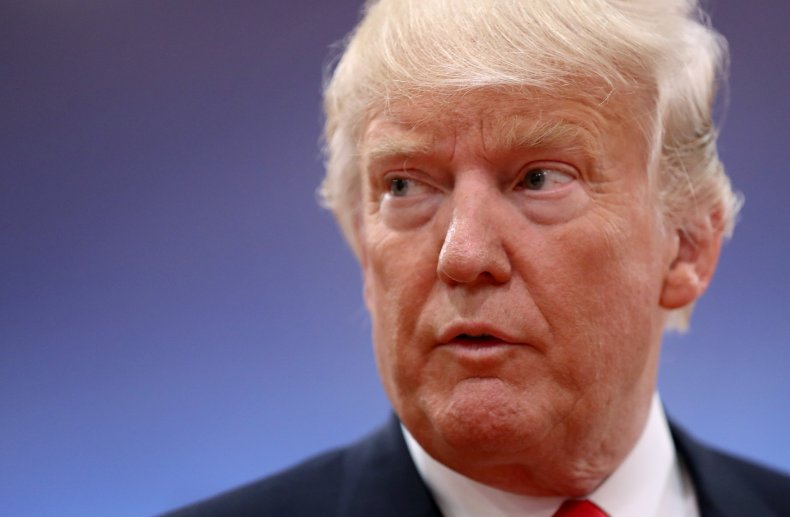 Moon said Trump had asked the South Korean president to convey those messages to Kim if the North Korean leader visits Seoul this year as he has promised to do.
Moon said that he and Trump had agreed during their meeting that Kim's visit to Seoul would play a "very positive role" in U.S.-North Korea nuclear diplomacy, the AP reported.
Moon, however, said it was still unclear whether Kim would be making the trip by the end of this year, with 2019 quickly approaching.
Trump said on Sunday that he also expected to hold his own meeting with Kim, which he told reporters would likely take place in early 2019, with the president asserting that he planned to invite Kim to the U.S. at some point as well.
"We're getting along very well. We have a good relationship," Trump told reporters aboard Air Force One on his return flight from the G20 meeting, according to Reuters.
Trump's warmth toward Kim came following rocky relations with the North Korean leader in which the two engaged in a war of words before appearing to eventually come to terms, with Trump saying earlier this year that he and Kim "fell in love" after exchanging letters.
Before that, however, the president had mocked the communist ruler, calling him "Little Rocket Man," while Kim had in turn said Trump was a "mentally deranged U.S. dotard," a word that suggests senility.
The White House said in a statement on Saturday following Trump's meeting with Chinese President Xi Jinping that the U.S. and North Korea would strive "to see a nuclear-free Korean Peninsula."
The statement said that both Xi and Trump agreed that "great progress has been made with respect to North Korea."
Last month, Vice President Mike Pence told NBC News that the Trump administration would be pushing for a clear plan on how North Korea will work toward ending its nuclear arms program.
He said it was essential that international sanctions on North Korea remain in place until complete denuclearization could be achieved.