Donald Trump Set to Reverse Barack Obama's Policies on Cuba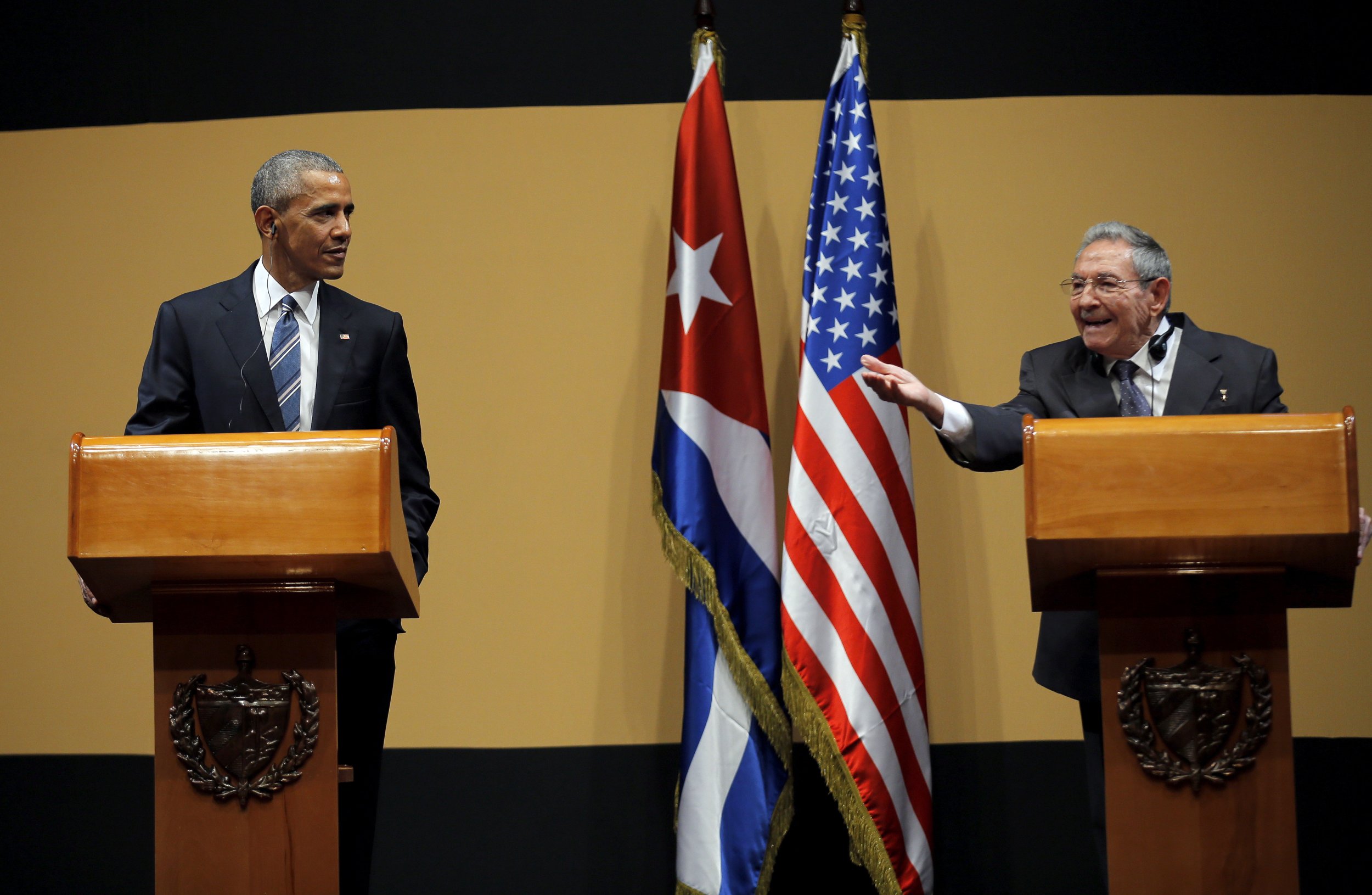 President Donald Trump is mulling a reversal of Cuba policies enacted by former president Barack Obama that soften the U.S.' stance towards the country, including the rescinding of the 'wet foot, dry foot' immigration policy.
According to two sources quoted by the Daily Caller, the Republican has been intending to roll back the Cuba policies signed by Obama in January for some time, and is likely to take a tougher line on Cuba.
"The Trump Administration has been 'ready' since February 2017 to announce changes, but issues unrelated to Cuba have intervened," John Kavulich, from the U.S.-Cuba Trade and Economic Council, told the Daily Caller.
Kavulich told the publication he believes the president will look at an "increased enforcement relating to travel," and "a focus upon discouraging transactions with entities controlled by the Revolutionary Armed Forces (FAR) of the Republic of Cuba."
The intention by Trump to reinstate more stringent polices in regards to Cuba is reportedly backed by a bipartisan group of lawmakers including former presidential hopeful and Florida senator Marco Rubio, along with Democrat Bob Menendez, and Republican representative Mario Diaz-Balart, also from Florida, who criticized Obama's decision to rescind the 'wet foot, dry foot' policy just before leaving office.
Back in January, Obama announced that an end to a policy that gave Cubans who reached the U.S. preferential treatment on immigration, also stating there would be an increase in cooperation with Cuba following an agreement on a number of issues including terrorism and human trafficking.
"Effective immediately, Cuban nationals who attempt to enter the United States illegally and do not qualify for humanitarian relief will be subject to removal," Obama said in January. "By taking this step, we are treating Cuban migrants the same way we treat migrants from other countries."
But his decision prompted ire from a number of Republicans including Diaz-Balart.
Speaking at the time of Obama's decision, Diaz-Balart said: "With just eight days left in his administration, President Obama has found one more way to frustrate the democratic aspirations of the Cuban people and provide yet another shameful concession to the Castro regime."
He is now hoping to see Trump reverse such policies, and appears to be confident the president will do so, telling the Daily Caller he was"1,000 percent sure the president is going to deliver on his commitment."