British Man Allegedly Wanted to Kill Donald Trump at Rally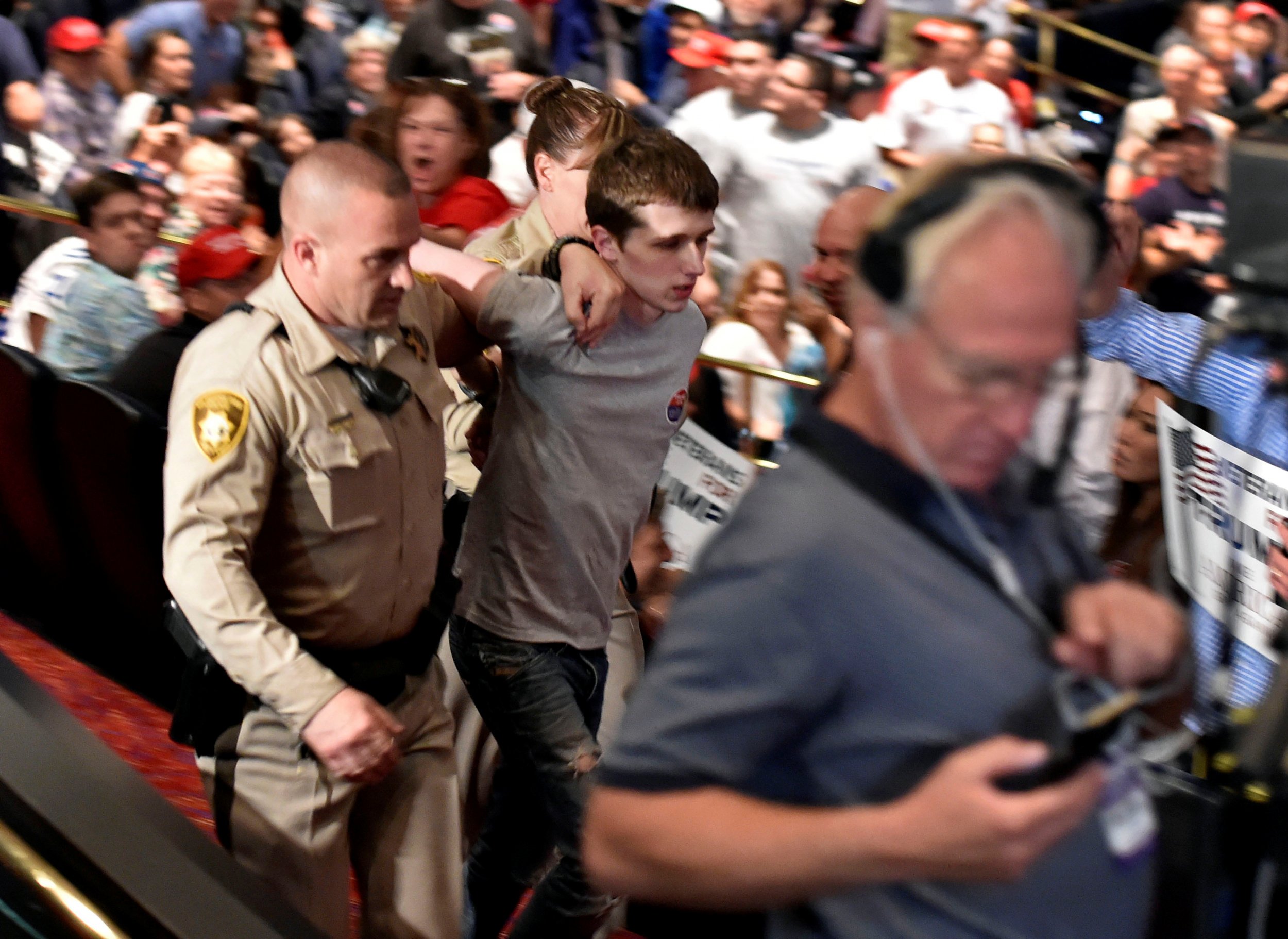 A British man who attempted to snatch a police officer's gun at a Donald Trump rally planned to shoot the billionaire, according to his court papers. Michael Steven Sandford, 20, attempted to grab the weapon at the Las Vegas event on June 18. On Monday a U.S. federal judge ordered that Sandford remain in custody until his preliminary hearing on July 5.
Sandford did not enter a plea at Monday's court session in Nevada. The U.S. Secret Service has charged him with violating two federal laws, including assault, CNN reported. If convicted, he could face a 10-year prison sentence.
His court papers stated that Sandford had been planning to shoot Trump, the presumptive Republican presidential nominee, for about a year, the BBC reported. He allegedly tried to take the gun at the Treasure Island Casino after saying that he wanted Trump's autograph.
The papers also revealed that Sandford had been in the U.S. for a year and a half illegally and was living out of his car. On June 17 he went to a gun range to practice firing a gun for the first time. He allegedly planned to seize a police officer's weapon, as it would be the easiest way for him to get a firearm. He said he knew he would probably die in the attempt.
Trump's rallies are frequently associated with violence. Protesters often show up at his events to condemn his views, which many find extremist. In return, Trump frequently mocks them and his supporters have also attacked them. In March, a man attempted to storm the stage during a Trump campaign rally in Ohio.