Former President Donald Trump said Wednesday that his lawyers "can't even believe" the contents of Project Veritas videos appearing to show a CNN employee saying the network worked to defeat Trump in the 2020 presidential election.
Trump suggested that a lawsuit could be in the works during an appearance on the latest edition of conservative online talk show The Dan Bongino Show. Host Dan Bongino asked the former president for his reaction to the videos, which were surreptitiously recorded by the conservative group, while suggesting that they offered proof the network was "dedicated" to removing Trump from office.
"This was an incredible thing, for this to have happened was just outrageous," Trump said. "We knew it was happening anyway Dan, look, nobody doubted it. But now we have it from a pretty top executive, we have it there."
"What are we going to do with it? I don't know, maybe we will do something with it," continued Trump. "But we read the transcripts and the lawyers can't even believe it. This is like a campaign contribution of magnitudes like nobody's ever seen before."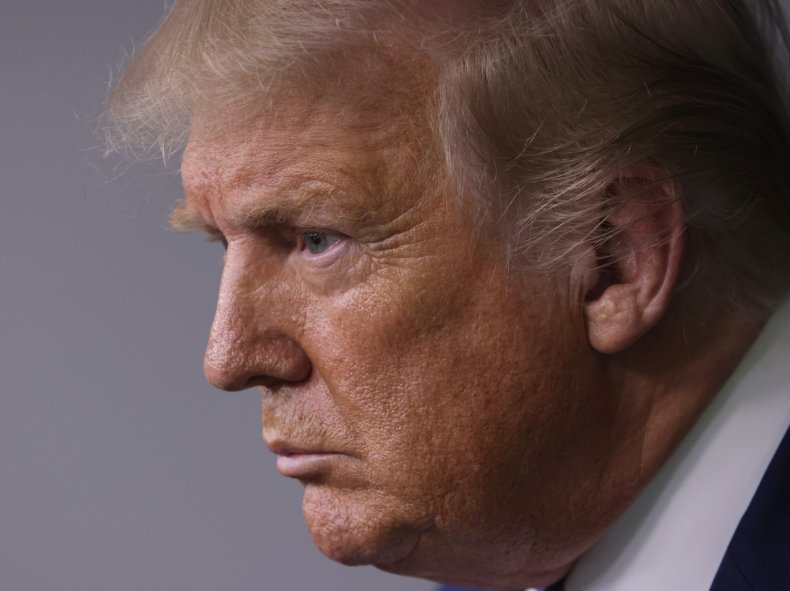 A series of Project Veritas videos filmed with a hidden camera showed Charlie Chester, said to be a technical director at CNN, bragging that the network "got Trump out" and proclaiming that Trump may not have lost the election "if it wasn't for CNN." Chester was also captured describing "propaganda" reporting that suggested Trump could be "neurologically damaged" and unfit for office.
Trump told Bongino that he believes "the guys at Project Veritas have done a tremendous service," while adding that "they get hit all the time too, I guess they get taken off Twitter and taken off everything."
Project Veritas and founder James O'Keefe have both been permanently banned from Twitter for allegedly violating the platform's terms of service. O'Keefe has sued Twitter over the suspension of his personal account, arguing that the platform falsely claimed he created fake accounts. Project Veritas filed a defamation lawsuit against CNN over the network's reporting of its Twitter ban.
If Trump decides to "do something about" the Project Veritas videos by suing CNN, it would not be the first time the former president has taken the network to court. In November, a federal judge dismissed a Trump campaign lawsuit that claimed a 2019 opinion article about the Mueller investigation was false and defamatory.
The former president also lamented the state of the conservative media outlets during Wednesday's interview, saying that there was "a big difference" between Fox News currently and "what it was four years ago," while praising rival conservative networks like One America News Network and Newsmax.
In addition, Trump said that he had once lobbied the head of CBS to turn CBS Evening News into a "conservative newscast," claiming the network could "quadruple" its ratings and "do numbers like they haven't seen before."
Newsweek reached out to the office of Trump for comment.