#KansasCityKansas Trends After Trump Mistakenly Congratulates Wrong State for Super Bowl LIV Win
Which state the Kansas City Chiefs play in might be a tricky quiz question for non-Americans, but it is a fact that the U.S. president ought to get right, if social media reaction to Donald Trump's congratulatory tweet to the Super Bowl winners is anything to go by.
After the triumph by the Chiefs over the San Francisco 49ers in the showpiece NFL finale on Sunday, Trump tweeted: "Congratulations to the Kansas City Chiefs on a great game, and a fantastic comeback, under immense pressure.
"You represented the Great State of Kansas and, in fact, the entire USA, so very well. Our Country is PROUD OF YOU!" Trump added.
Although counterintuitive to some, Kansas City is of course not in Kansas but in Missouri, and Trump's tweet was hastily deleted and re-sent with the correct state.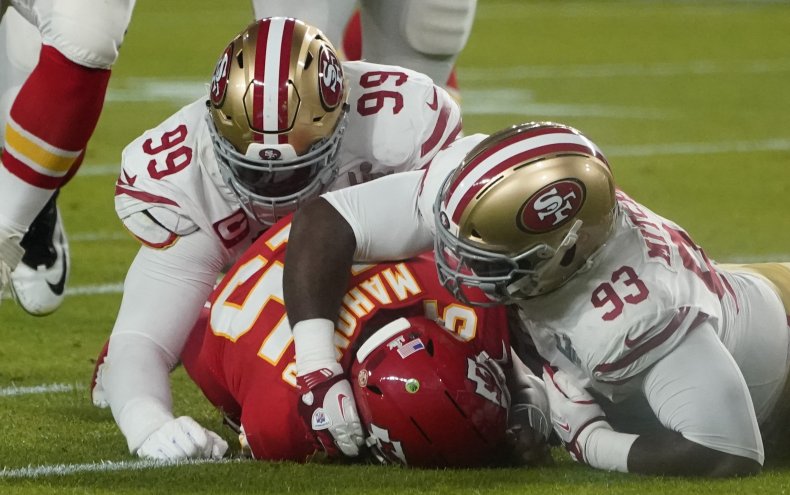 However the tweet was up long enough for people to notice, with his critics suggesting that regarding his knowledge of geography, he is not in Kansas anymore.
Located where the Kansas and Missouri rivers meet, Kansas City was incorporated into the state of Missouri in 1853, according to the Kansas City Public Library.
Kansas City, Kansas and Kansas City, Missouri are two separately incorporated cities but together are part of the Kansas City Metropolitan area.
#KansasCityKansas started trending on Monday, followed by #TrumpIsAnIdiot soon after.
The former Missouri senator Claire McCaskill, a Democrat, tweeted a screenshot of Trump's tweet, with the curt message: "It's Missouri you stone cold idiot." One of the responses to her tweet was by the former RNC chairman Michael Steele, who wrote: "I got nothing for this one. #SimplyStupid."
Kansas City, Missouri, police department tweeted: "Now that everyone is paying attention to Kansas City, it seems people are confused: We're from MISSOURI. Check our profile pic—It's our Missouri-shaped patch."
MSNBC poked fun at the president, with Morning Joe host Joe Scarborough saying, "You say Kansas, I say Missouri. You know?" adding, "You talk to Putin. I start to worry. Tomato, 'tomahto', let's call the whole thing off."
However, Trump was defended on Fox and Friends, whose host, Steve Doocy, said: "Kansas City is in Kansas and it is also in Missouri ... [It's like when] people call them the New York Giants, but they're in New Jersey."
Trump's geographical bona fides were debated last year when he used a weather map to show the path of Hurricane Dorian, which was falsely extended using a sharpie marker to include Alabama, in what was dubbed Sharpiegate.
Newsweek has contacted the White House for comment.
During the Super Bowl, Trump spent a reported $11.2 million on two half-minute advertisements according to The Guardian. He also hosted his annual Super Bowl watch party at his golf club in West Palm Beach, Florida, before returning to Washington—the Capitol not the state, of course.