Trump's Tax Returns Will Remain Secret for Now, Thanks to a Veto by California's Jerry Brown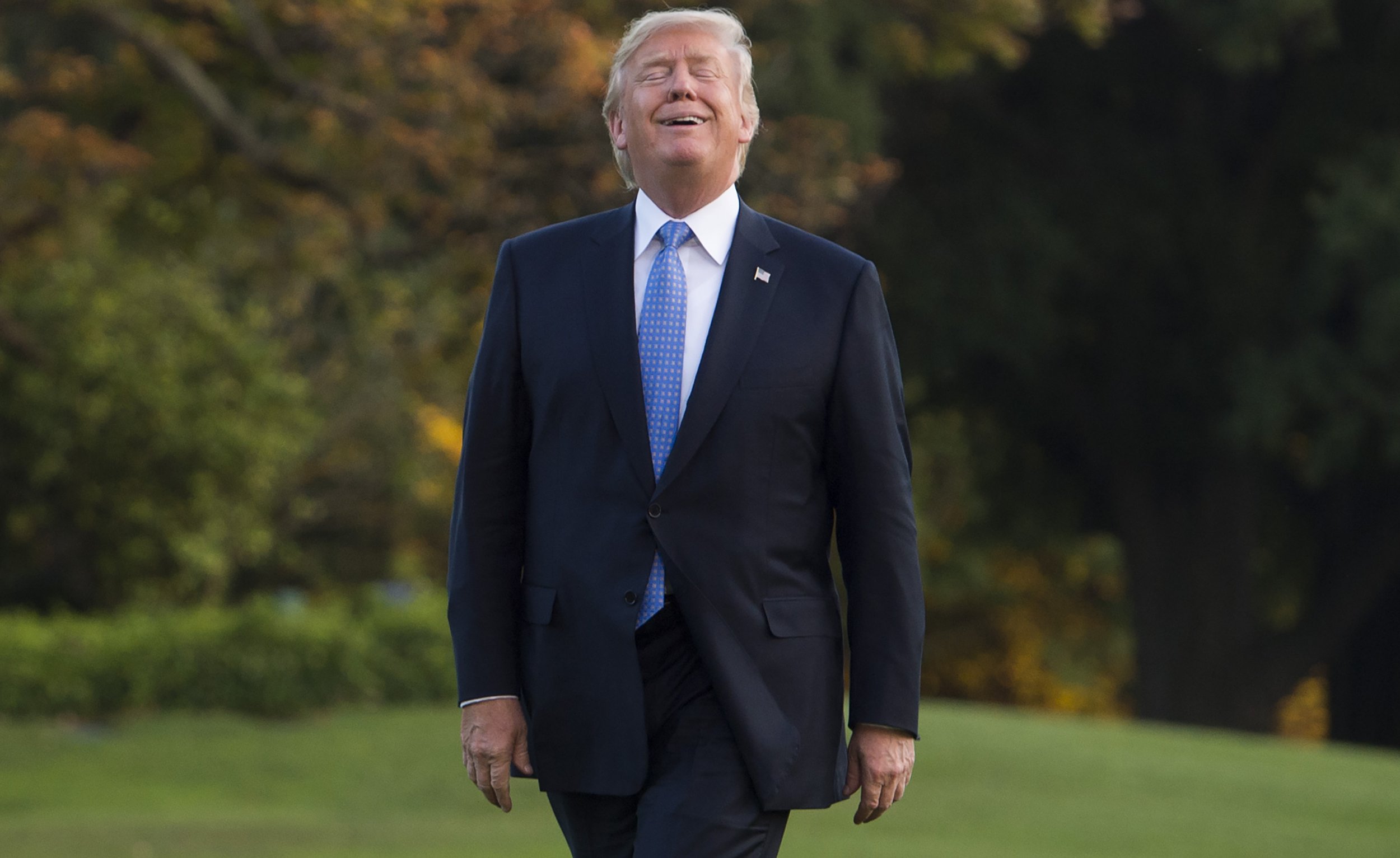 California Governor Jerry Brown has vetoed an effort aimed at forcing President Donald Trump to make public his tax returns before running for re-election in 2020.
The Democratic governor on Sunday shot down Senate Bill 149, which would have required any presidential candidate to release five years' worth of tax forms in order to be put on California's ballots, Politico reported. In a letter explaining his veto, Brown said the legislation would not only set a dangerous precedent but also possibly be unconstitutional.
"While I recognize the political attractiveness—even the merits—of getting President Trump's tax returns, I worry about the political perils of individual states seeking to regulate presidential elections in this manner," he said. "Today we require tax returns, but what would be next? Five years of health records? A certified birth certificate? High school report cards? And will these requirements vary depending on which political party is in power?"
Brown is definitely not on the Trump train—in September, he compared Trump supporters to cavemen—but he does have something in common with the president. Like Trump, Brown has kept his personal tax documents confidential, refusing to release them when he ran in 2010 and 2014, according to the Los Angeles Times.
His veto means that similar state-level campaigns to make Trump publish his tax returns will likely face serious political and legal challenges.
Calls for Trump's tax documents have been mounting ever since the billionaire emerged as the Republican front-runner in last year's presidential campaign. He's insisted he cannot publish the documents, as his predecessors have done, because he's being audited by the Internal Revenue Service. That's only caused his opponents to grow more suspicious of what the papers contain.
His rival Hillary Clinton, for example, suggested during a September 2016 debate that Trump might not be as rich or as charitable as he says he is. Clinton mentioned that Trump's only public tax documents showed that he'd avoided paying federal income taxes.
"So he paid zero. That means zero for troops, zero for vets, zero for schools or health," Clinton said at the time. "And I think probably he's not all that enthusiastic about having the rest of our country see what the real reasons are, because it must be something really important, even terrible, that he's trying to hide."
She published at least eight years worth of her own tax forms. So, too, has Vice President Mike Pence.